If the kitchen is the beating heart of your home, make it easier to serve out big helpings of nourishing love with a chef-worthy culinary collection. Here's a glimpse of the gourmet goodies your mum could be whipping up with Panasonic kitchen appliances at her beck and call.
Microwave Roast Chicken
A whole roast chicken with all the trimmings: from prep to the table in just 45 minutes using our versatile convection, grill and combination microwave.
Rice Cooker Risotto
Entirely effortless pumpkin and mushroom risotto: say "goodbye" to constant stirring at the stove and "hello" to set-and-forget risotto straight from our premium rice cooker.
Bread Maker Artisan Loaf
An artisan loaf to rival any bakery: authentic oval-shaped crusty loaves are now easy to make at home thanks to our posh new bread maker.
READ MORE
Introducing the Panasonic kitchen staff every cook needs in their brigade
Shop the story…
Combi Microwave Range
Rice Cooker Range
Bread Maker Range
TUPPERWARE BONUS
Claim a Genuine Tupperware Set of Your Choice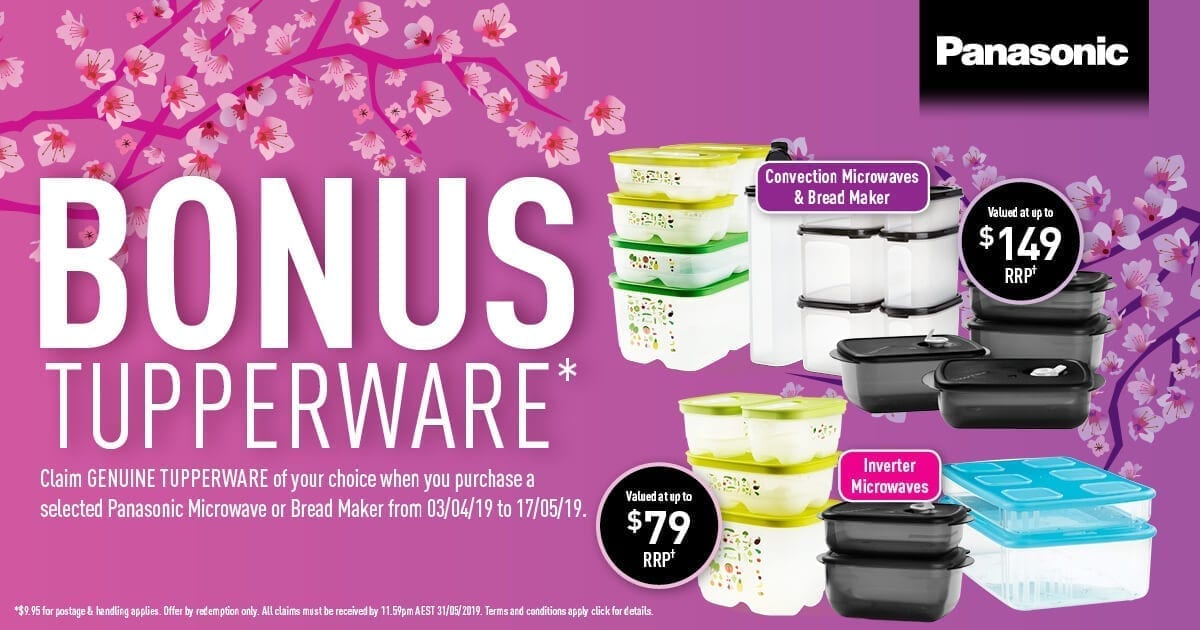 Claim a BONUS Tupperware set of your choice valued at up to $149 when you purchase a selected Panasonic microwave or bread maker before 17/05/2019