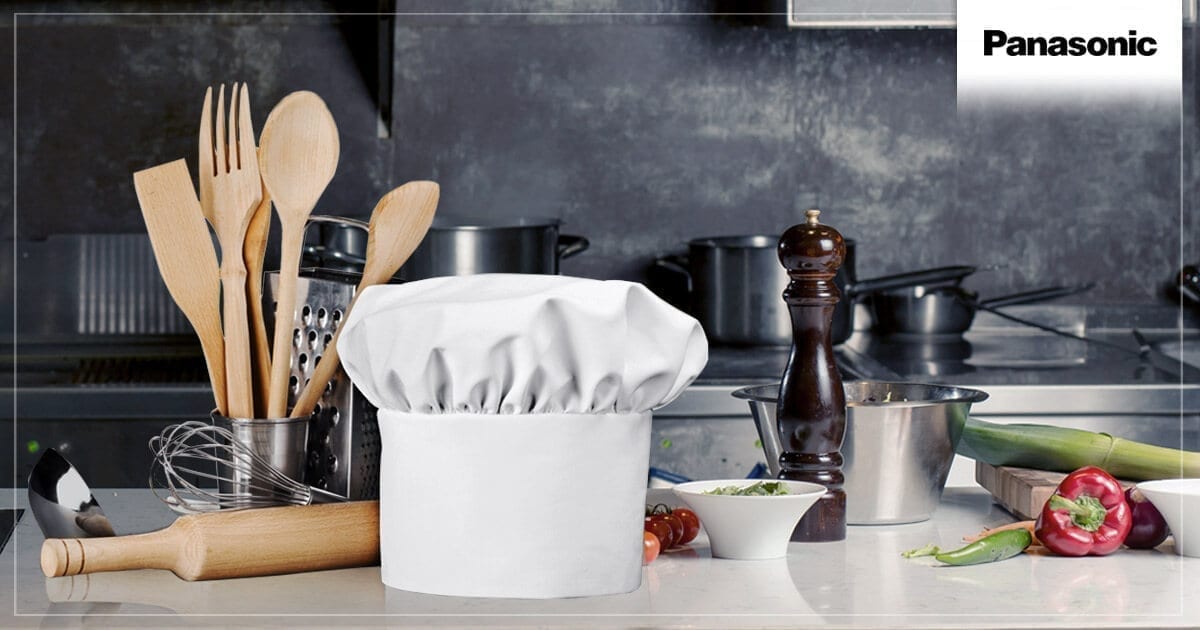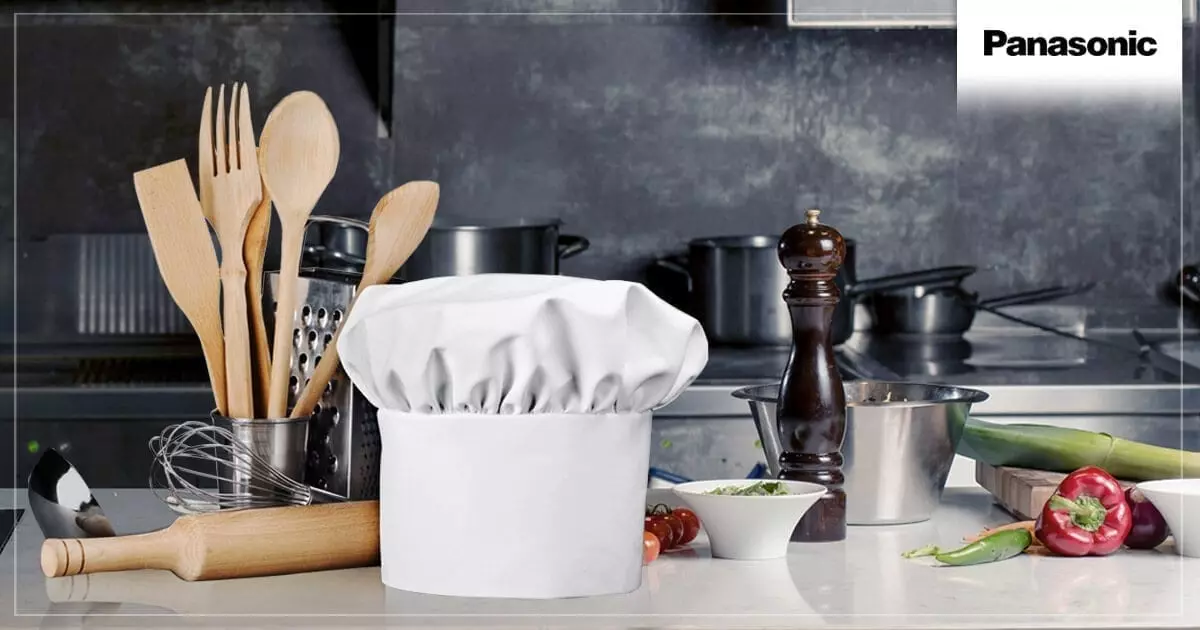 Calling all epicureans who love entertaining at home on a grand scale; aren't you tired of being a Head Chef without a professional team? Let us introduce you to the Panasonic kitchen staff every cook needs in their brigade.
SD-ZP2000 | PATISSIER
This Luxe Bread Maker Will Be Your Kitchen Artisan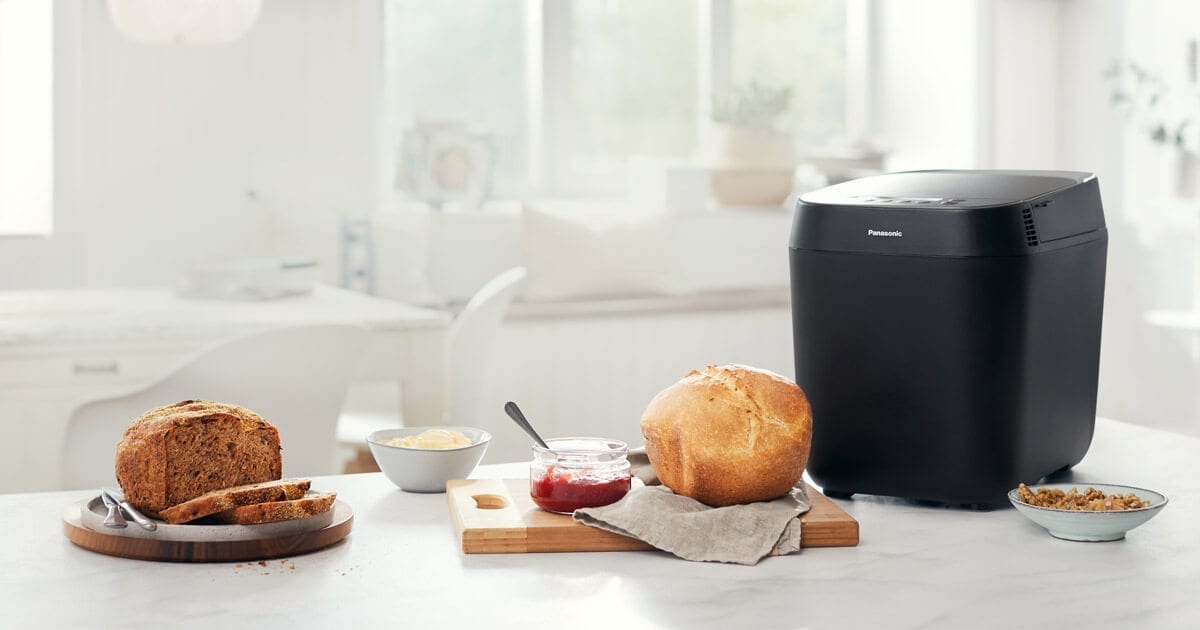 With a pastry chef like the ZP2000, your guests can feast on heavenly loaves with crunchy crusts, gluten-free gourmet treats, sumptuous cakes and so much more!
No Hands Kneaded Dough
A superb combination of the blade and ribs in the pan replicate hand-kneading techniques to develop firm gluten, setting the stage for baking light and fluffy bread products encased in a tantalising crunchy crust.
Sensors Produce the Perfect Bake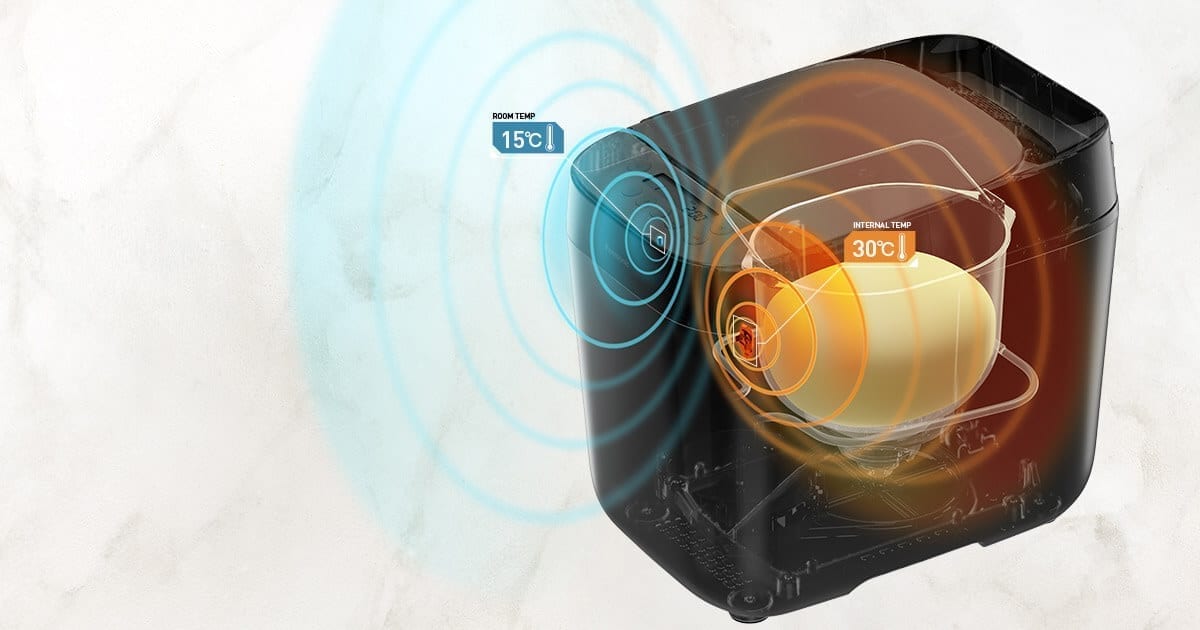 When the ZP2000 switches on, you can switch off and relax while two state-of-the-art sensors measure internal bread temperature and ambient conditions, then work in unison to ensure dough rises consistently during the baking process.
Kitchen Counter Baker's Oven
Unlike traditional bread makers that feature a bottom-only heater, the ZP2000 features a reflective inner lid and central heater surrounding the ceramic pan that mimics the stable temperature of a traditional baker's oven.
Array of Fresh-Baked Delights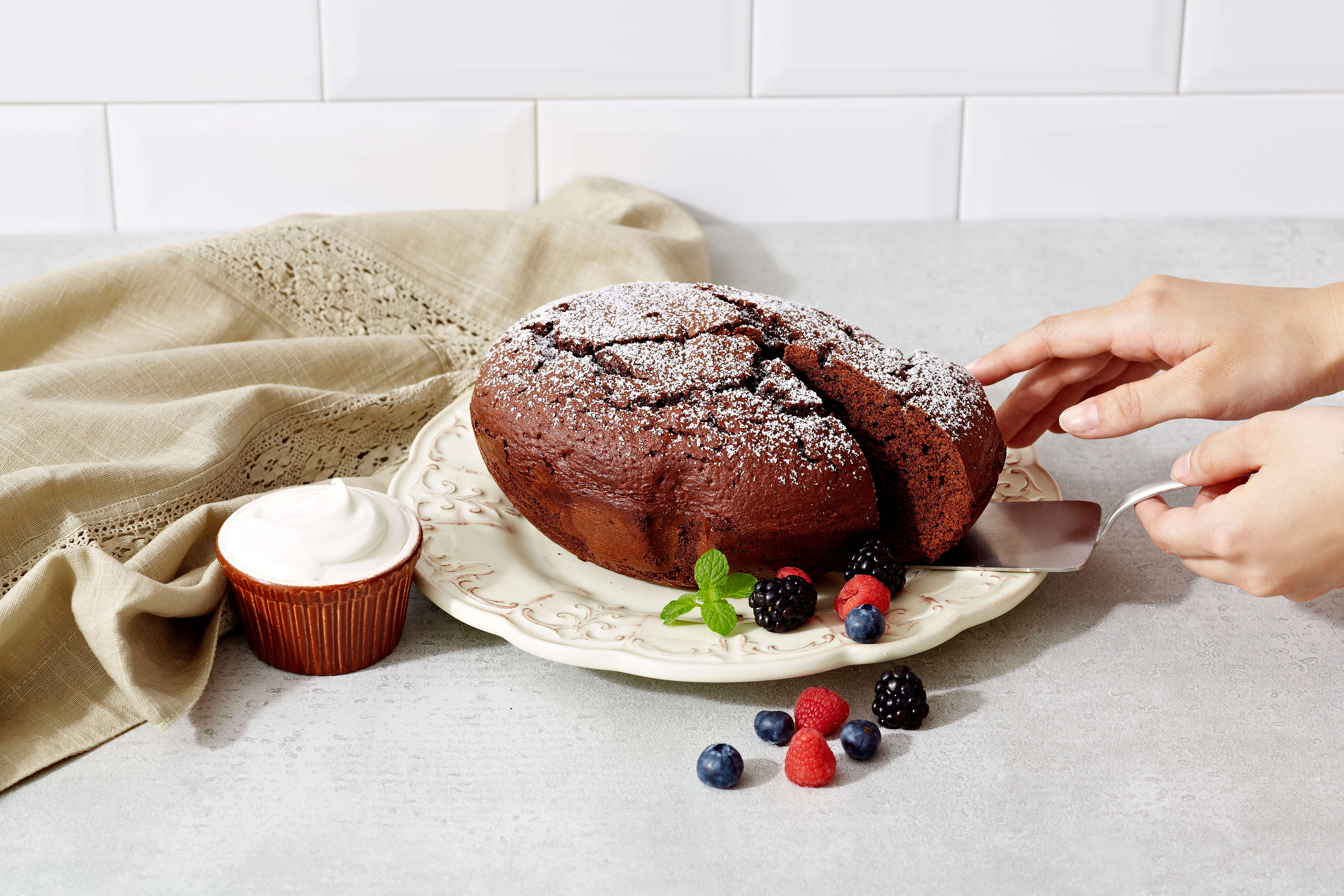 The ZP2000 caters for everything from family mealtimes to sumptuous social occasions. A variety of programs let home bakers produce crusty loaves, gluten-free goodies, lavish bread stuffed with delicious ingredients, buttery brioche, a heavenly range of cakes, and much more.
READ MORE
Panasonic's new 'crusty loaf' bread maker
RECIPES | BREAD MAKER
Bakehouse Menu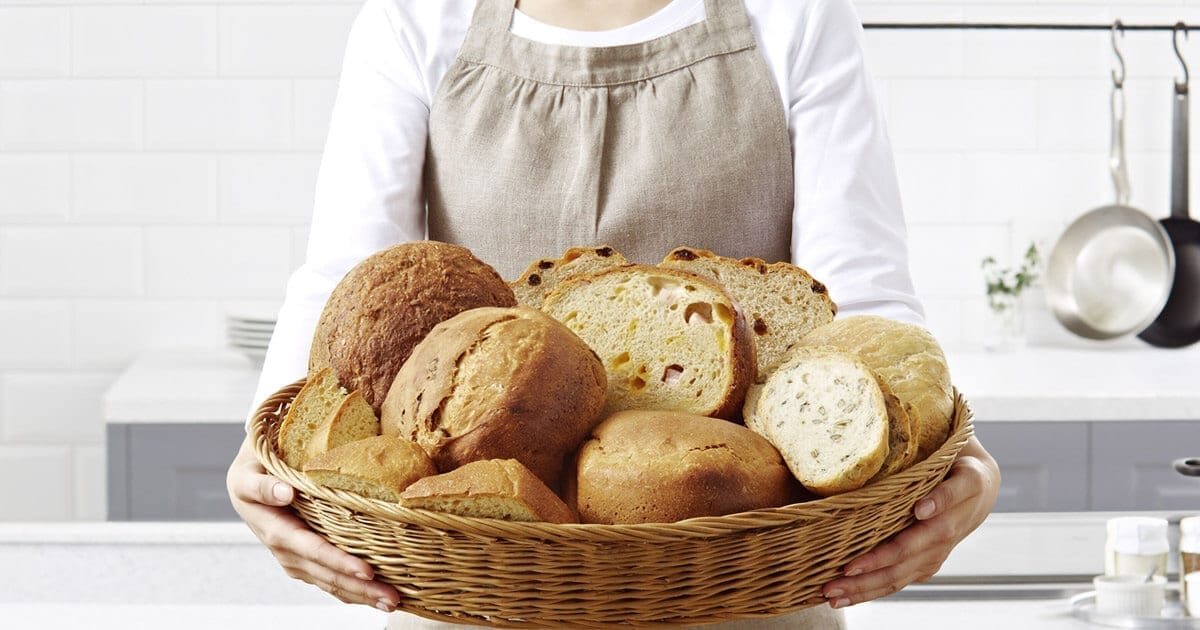 Fancy a chocolate chip brioche roll? Or maybe focaccia with red onion, olives and rosemary? You'll find these and plenty more bakery and patisserie recipes in The Ideas Kitchen.
RECIPES | ALL APPLIANCES
Degustation Menu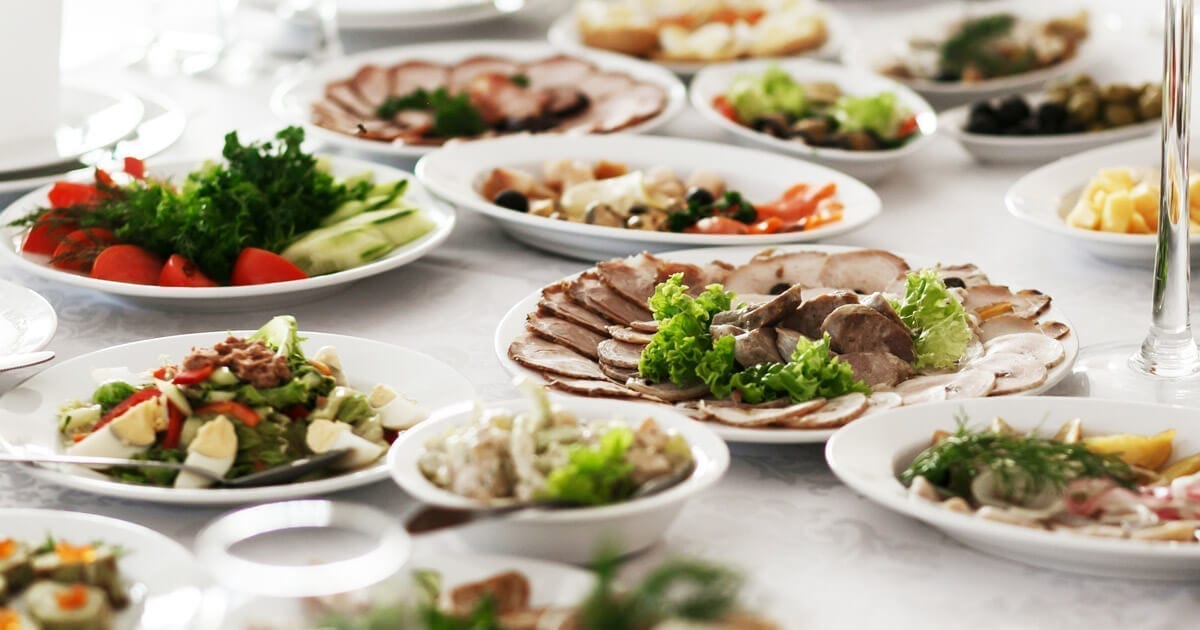 Explore dining recipes for every course in The Ideas Kitchen, tailored to a range of Panasonic appliances. You can turn out tantalising dishes without turning on the stove!
SR-CX108SST | CHEF DE PARTIE
Our New Rice Cooker Knows How to Work the Line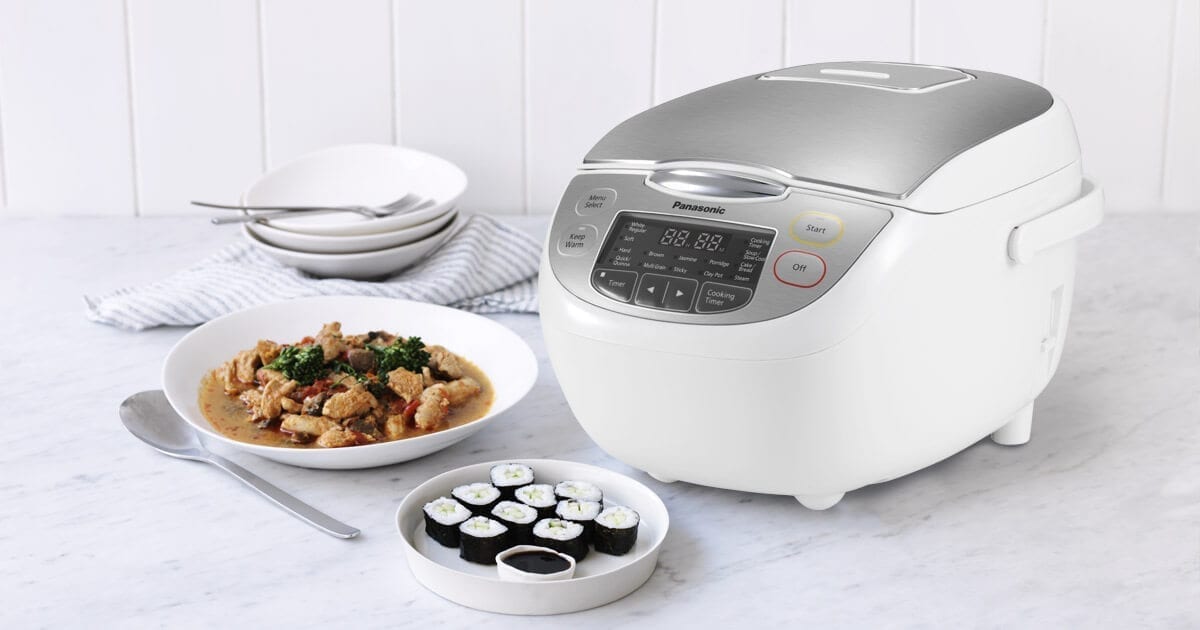 A multi-tasking kitchen hero, the CX108SST is a line cook who won't let you down on any station – whether rice, pasta, soup, casserole, side-dish or sauce.
Thick Inner Pan Delivers Fluffy Rice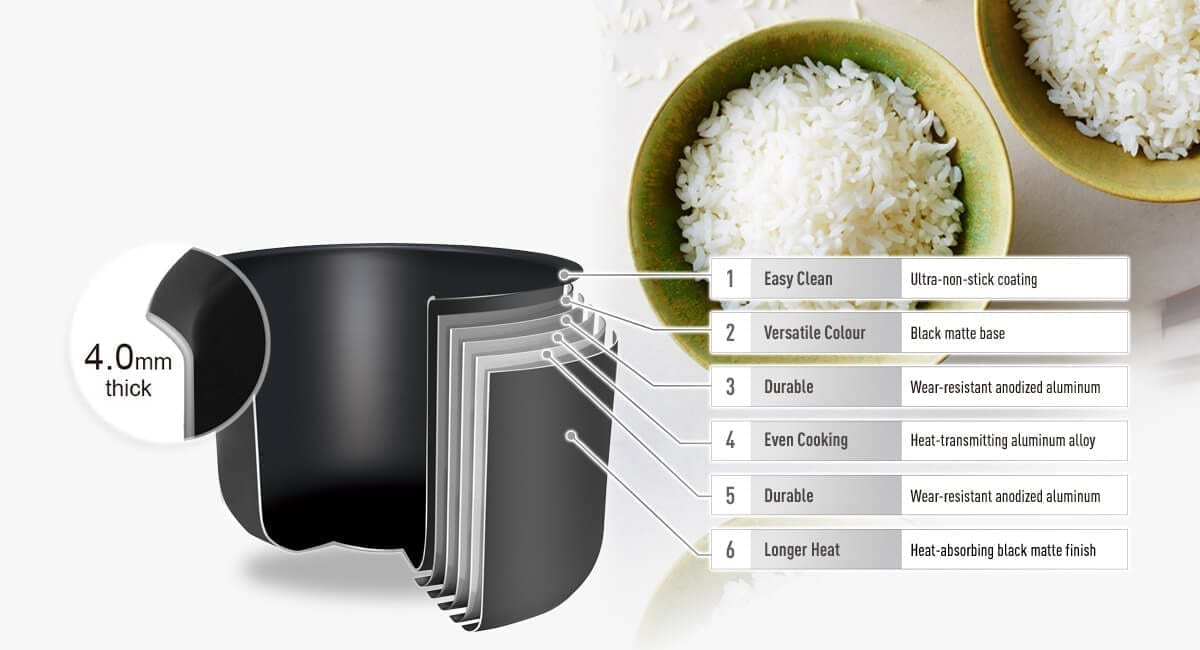 Cook up to 5 cups extra fluffy rice with the perfect texture, thanks to the newly designed inner pan. With a thickness of 4.0mm and 6 distinct layers, the highly durable pan effectively stores thermal energy and delivers heat evenly to cook the rice, making it extra fluffy.
16 Versatile Auto Menu Modes
16 auto menus give you the option to cook a range of rice varieties, porridge, cake and more. The range of modes include healthy options like quinoa, brown rice and multigrain, along with auto menu recipes, and even the ability to choose from regular, soft or hard texture for white rice.
User-Friendly Design Features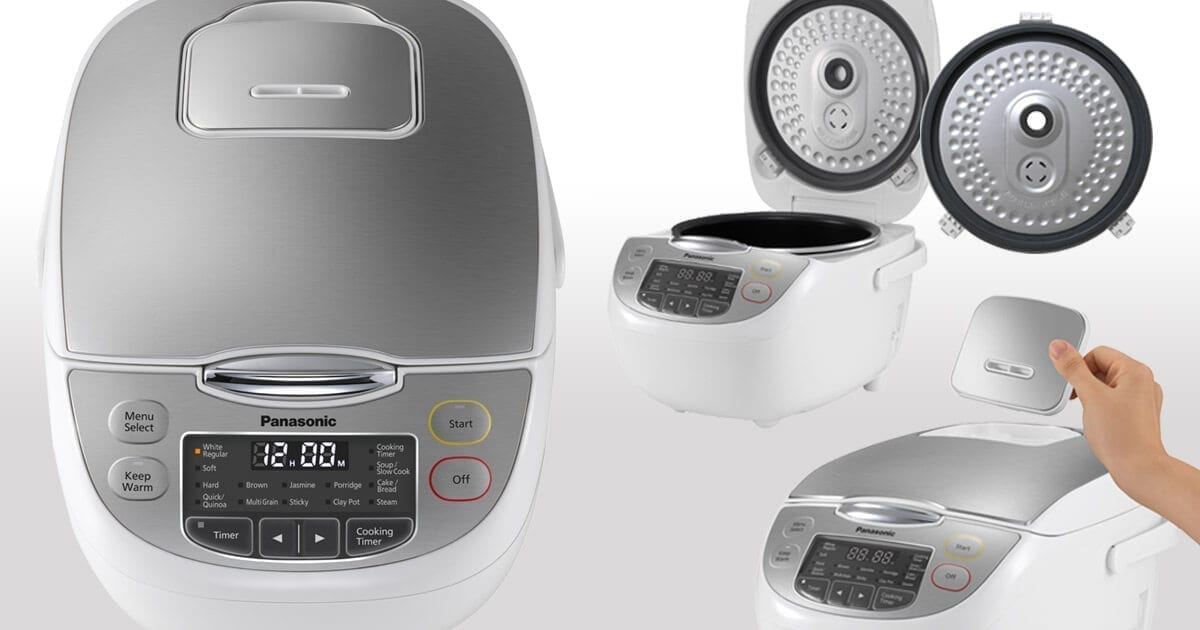 A sleek stainless steel lid gives this rice cooker a contemporary look, while the bright LED display and top operation panel offer high visibility and greater ease-of-use. You'll also appreciate detachable inner lid and steam vent for convenient cleaning, and included accessories such as the steam basket, measuring cup and scoops for rice and porridge.
READ MORE
Panasonic's premium 5-cup rice cooker
NN-CD58JS | SOUS CHEF
Our 3-in-1 Microwave Is the Assistant Every Chef Needs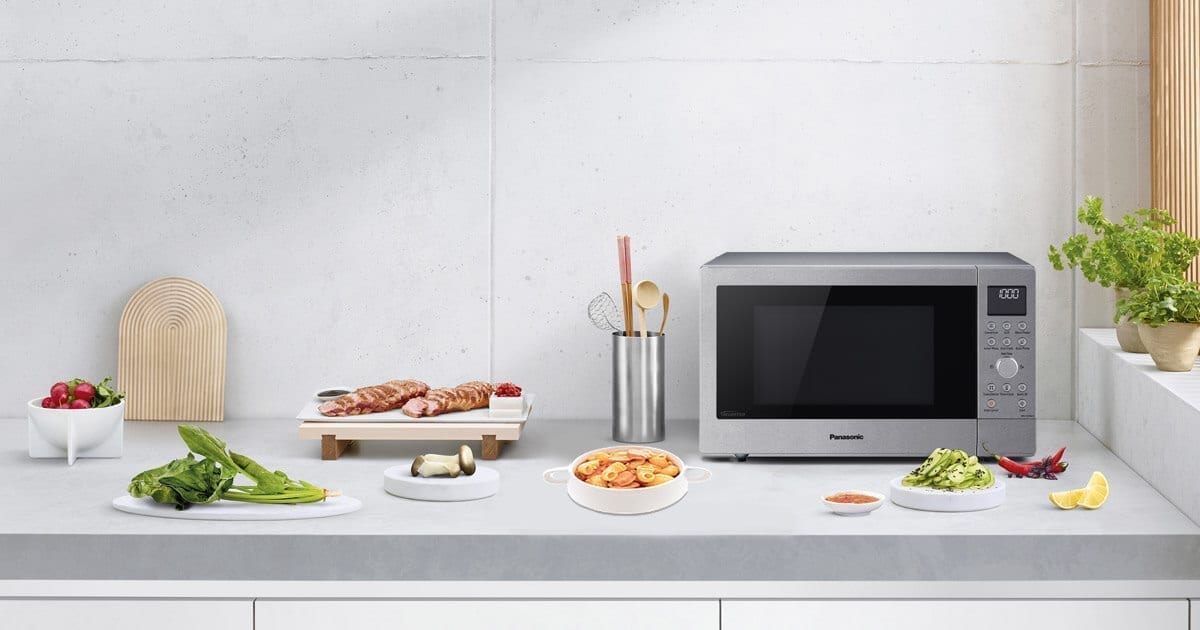 Everything will be in good hands with the CD58JS as your second-in-command, turning out a huge range of dishes using convection, grill and combination skills.
Easy 3-in-1 Cooking
Convection, grill and combination cooking offer the versatility to create a range of meals, from crispy grilled fish to the succulent roast chicken. Plus, special automatic programs for frozen products ensure crispy-delicious results in no time at all.
Precise Inverter Control
You can say goodbye to cold spots and overcooked patches with Panasonic Inverter technology on board to grill a juicy steak, melt velvety chocolate and even reheat delicate food to the perfect temperature.
Compact Slimline Design
The CD58JS is perfect for any home or apartment where kitchen space is a prime consideration. Intelligent design has created room for a spacious 34cm turntable, allowing for larger plates and dishes, while also reducing the overall size of the microwave.