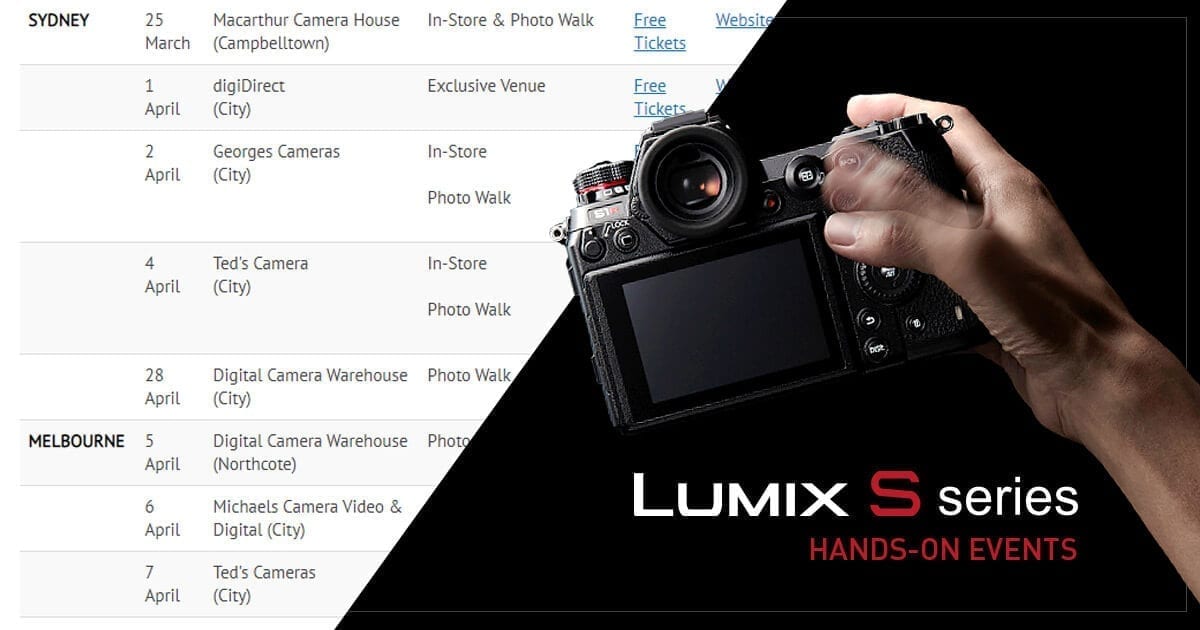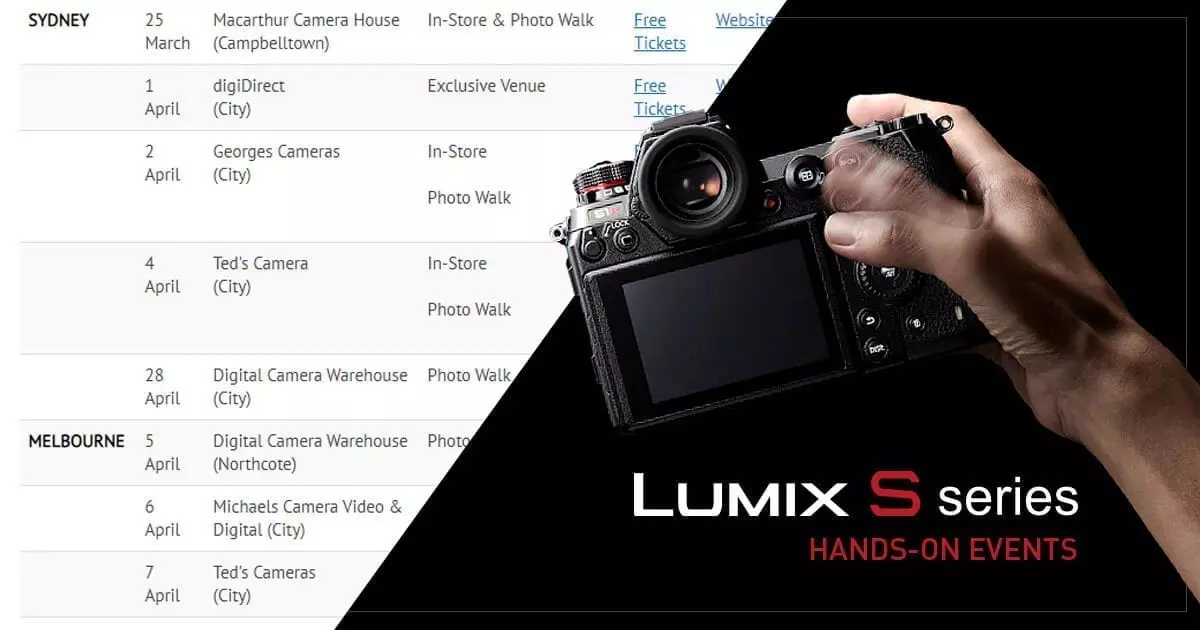 National Geographic photographer, Annie Griffiths called the LUMIX S Series a "perfect creative tool." Filmmaker, Griffin Hammond loves the "beautiful lowlight performance" he can utilise thanks to this full-frame camera system's large sensor. Wedding photographer, William Innes praised the "craftsmanship and attention to detail" of our new professional imaging range.
These are just some of the impressions renowned photographers across the globe shared when waxing lyrical on the LUMIX S1R and S1 – our first mirrorless cameras to have a 35mm full-frame CMOS sensor – and the debut LUMIX S interchangeable lenses we launched with this exciting series.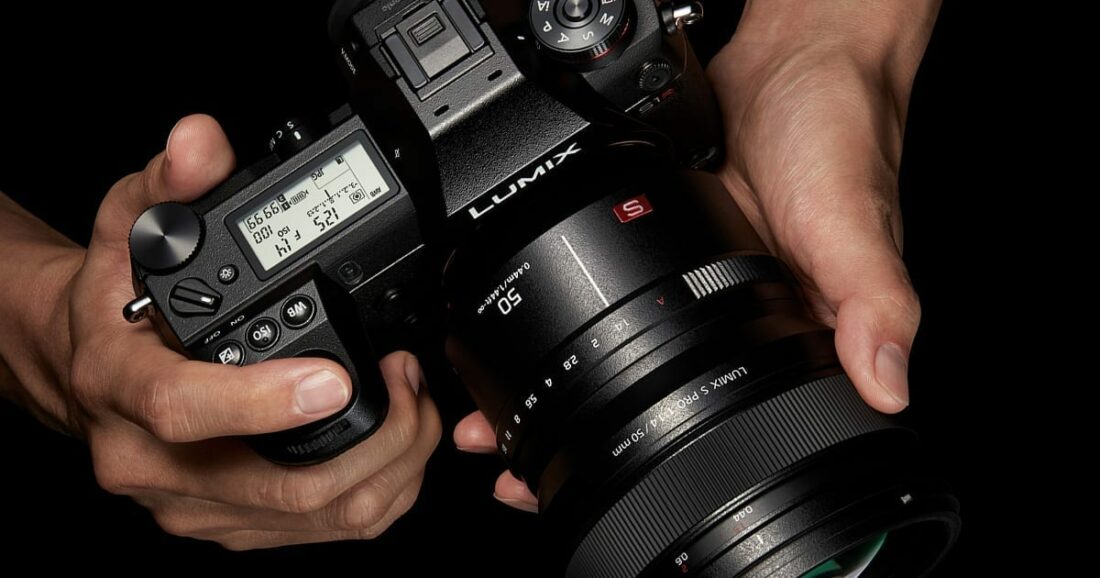 And now… it's time to stop reading and start experiencing: make sure you are first in line for an exclusive preview of the range at one of our LUMIX S launch events! We're partnering with camera retailers across Australia to bring you this exciting roadshow of events from 13 March – 10 May featuring expert presentations, hands-on demos, interactive photo walks and more.
LUMIX S SERIES | HANDS-ON PREVIEW EVENT CALENDAR
We'll be updating this calendar continuously, so check back soon if a store near you doesn't have a ticket link or waitlist email available.
LUMIX S SERIES | FULL-FRAME WITHOUT COMPROMISE
The LUMIX S Series has been designed to revolutionise the world of the professional photographer, with cameras and lenses that introduce new capabilities and convenience to the full-frame world.
Watch: Aussie Exclusive | LUMIX S Series First Look
READ MORE
Take a closer look at the LUMIX S Series
YOU MIGHT ALSO LIKE
LUMIX S Series features and pricing revealed
The advantages of a mirrorless camera system
LUMIX S Series Full-Frame Cameras
LUMIX S Series Interchangeable Lenses