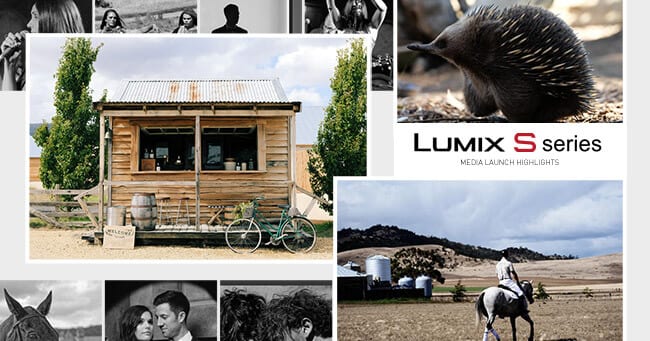 To celebrate the local launch of LUMIX S Series full-frame mirrorless cameras, we immersed 35 of Asia-Pacific's best photographers and tech journalists in a distinctly Australian visual adventure. Why? Well, at Panasonic we're all about real reviews. This camera system is designed to expand the scope of professional photographers with first-in-class features, so we made sure these industry experts got first-hand LUMIX S experience across a variety of shooting situations, environments and climates.
We couldn't have asked for a better setting than the Tasmanian capital city of Hobart, where our experts managed to squeeze in photo ops at a wildlife sanctuary, world-famous art gallery and a 200-year old Tasmanian icon in just a few days. Tassie even gave us high winds, rain, smoke, sunshine and a dramatic rainbow to test the LUMIX S Series ruggedness in the field! See below our 'snapshot' of the curated shooting opportunities.
A Beautiful Welcome Dance Ceremony Sets the Stage
Source: Mark Furler, The Weekly Times
As guests arrived at the entrance of Bonorong Wildlife Sanctuary, they were greeted with a smoking ceremony to cleanse the space and a Welcome Dance conducted by traditional contemporary dance group, Pakana Kanaplila of the Luwtrawita Nation.
This extraordinary ceremony set against the backdrop of Bonorong's natural beauty gave journalists a perfect opportunity to capture the rich details and colour made possible by the LUMIX S high resolution sensor, along with the system's continuous focusing features which make it easy to get a precise lock on people in motion.
Untamed Excitement at Bonorong Wildlife Sanctuary
Next, we explored the sanctuary to get up close and personal with some Aussie favourites. Kangaroos, echidnas, tawny frogmouths and the infamous Tasmanian devils all starred as photographic subjects. Reviewers enjoyed using the LUMIX S Series subject recognition and stabilisation settings to capture unique shots.
Moody and Magnificent Jazz Scene
The evening saw Hobart-based band Black Coffee, performing moody jazz tunes in a concert setting, complete with atmospheric stage lighting.  This provided the perfect creative opportunity to test LUMIX S cameras and lenses in a low-light scenario.
Here the inbuilt stabilisation and AI-powered autofocus systems came in handy, delivering unprecedented accuracy in capturing people and instruments on stage. Panasonic's low-light capabilities were also on show, with shooters applauding the sharpness and detail in the images (and one even calling the S1 a 'low-light king').
MONA – A Photographer's Wonderland
On our second day in Hobart, we managed to wow guests with a real rarity; exclusive access to shoot at MONA – a prestigious art museum with a worldwide reputation. Armed with their LUMIX S cameras and lenses, and guided by professional photographers – Ashley and Nikki Karakatsanis and Nicole Corbett – our guests were turned loose on a series of professionally styled studio set-ups.
An outdoor mock-wedding photoshoot allowed our photographers to capture amazing images despite the heavy rain thanks to the system's waterproof features! The next station recreated a party atmosphere for editorial-style shooting at the MONA bar, where our model served sass and sultry looks. The final scenario emulated a high-end fashion shoot, involving nothing more than an elaborate couch and a model wearing a stunning flowing gown.
Our guests were able to walk away with stunning images, capturing intricate details in clothing, dynamic backgrounds and models in crisp focus – all thanks to Panasonic's rich gradation, superior color reproduction and of course the Hybrid Log Gamma (HLG) Photo Mode.
Capturing the Past at Shene Estate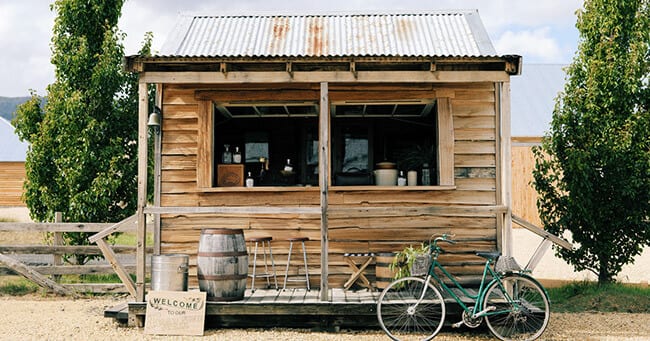 Tasmania's heritage Shene Estate and Distillery oozed character, to the great delight of our guests. This mesmerising, historic property with a spooky convict past and links to Governor Lachlan Macquarie and the royal family was a photographer's dream.
The Kernke family guided guests through their unique home, sharing the history behind the gothic style stables, grain loft, barn and distillery. Camera shutters erupted in a flurry at Shene's famous 'Roadside Stall', a rustic, standalone shopfront that screams #instaworthy and was even featured in the New York Times.
Now, it wouldn't be a true Tassie experience without a bit of polo. Two professional polo players rode horses in different directions, angles and speeds to test LUMIX S ability to capture fast, dynamic movement. The high-speed, sharp AF system based on advanced control technology over the lens and sensor, enabled journalists to capture the riders and horses in detail, even when they weren't facing the camera.
"The Panasonic Lumix S Series – the S1 and the S1R – is an exciting new camera that offers spectacular results. I'm not a pro photographer by a long shot but even in my hands I was still able to come up with some amazing shots that can be seen in this story. Imagine what's possible in the hands of a professional."

– Tech Guide's Stephen Fenech Takes a Hands-On Look at LUMIX S
MEDIA HIGHLIGHTS
Tech Guide | Our hands on look at the new Panasonic Lumix S Series mirrorless full frame cameras
PC World | Panasonic Lumix S1 review: Pushing your limits
Sydney Morning Herald | How an amateur can benefit from having a pro camera
New Atlas | Hands on: The formidable Panasonic Lumix S1R full-frame mirrorless camera
Gadget Guy | Panasonic Lumix S Series full frame cameras – hands-on
LUMIX S1 Camera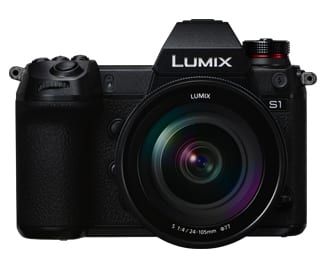 Full-frame DSLM (Digital Single Lens Mirrorless) Camera
24.2MP CMOS Sensor
96MP High Resolution Mode
4K 60p/50p Video Recording
Supports Professional Videography
High-Speed AF
Advanced AI Technology
Rugged Design
LUMIX S1R Camera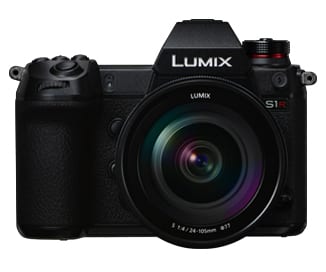 Full-frame DSLM (Digital Single Lens Mirrorless) Camera
47.3MP CMOS Sensor
187MP High Resolution Mode
Dual Memory Card Slots
4K 60p/50p Video Recording
High-Speed AF
Advanced AI Technology
Rugged Design
LUMIX S Series Full-Frame Cameras
LUMIX S-X50 Lens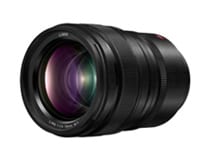 L-Mount Interchangeable Lens
50mm F1.4
Fixed Focal Length
High-Speed AF
Supports Video Recording
Rugged Design
LUMIX S-R70200 Lens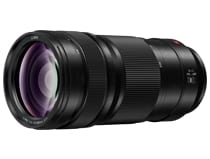 L-Mount Interchangeable Lens
70-200mm F4 O.I.S.
Telephoto Zoom
5-Axis Dual I.S. 2-Compatible
High-Speed AF
Supports Video Recording
Rugged Design
LUMIX S-R24105 Lens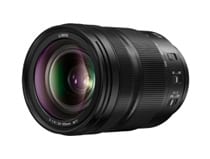 L-Mount Interchangeable Lens
24-105mm F4 MACRO O.I.S.
Standard Zoom
Macro Shot Capability
5-Axis Dual I.S. 2-Compatible
High-Speed AF
Supports Video Recording
Rugged Design