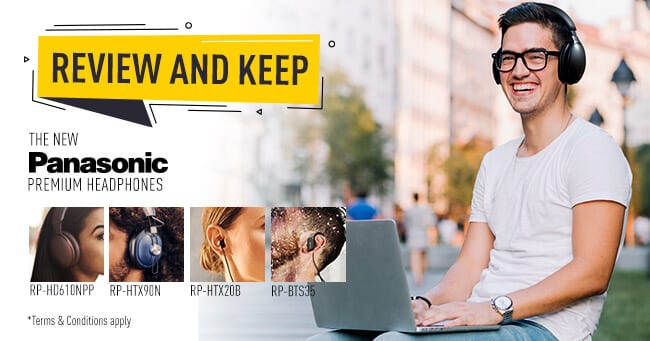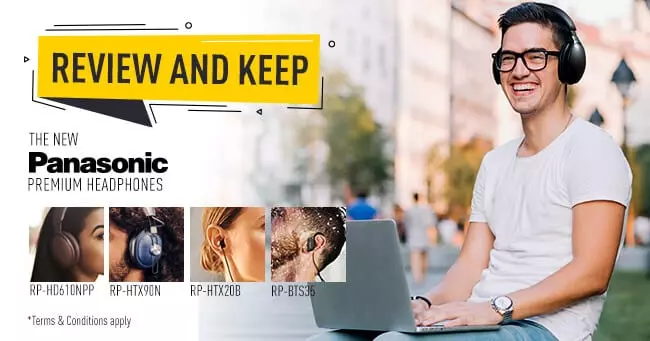 ***WINNER ANNOUNCEMENTS***
Congratulations to:
BTS35 Stephen, SA
BTS35 Michel, NSW
BTS35 Rebecca, QLD
BTS35 Anna, VIC
HD610 John, QLD
HD610 Chris, QLD
HD610 Paul, VIC
HD610 Karen, NSW
HTX20 Adrian, QLD
HTX20 Fran, NSW
HTX20 Jennifer, NSW
HTX20 Tim, TAS
HTX90 Tania, VIC
HTX90 Leda, VIC
HTX90 Allison, VIC
HTX90 Kai, NSW
***
We're looking for music lovers who want to test premium Panasonic headphones from our new range and report back to us with honest feedback.
Valued at over $4,000, the prize pool is full of goodies with HD610N modern over-ear noise cancelling headphones, HTX90N retro over-ear noise cancelling, HTX20B retro in-ear and BTS35E sports in-ear wireless models up for grabs. After you share your experience, the headphones are yours to keep!

Does this sound like your idea of audio heaven? Tell us in 25 words or less why you would be the perfect headphone reviewer. We'll pick the best sixteen answers to receive a premium model from the range.
*All entries must be received by 12/06/2019. Click on T&Cs button below for full terms and conditions.