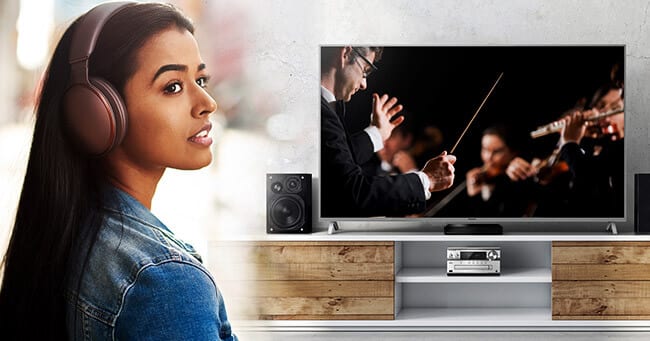 To celebrate the release of Panasonic's new premium headphone range, we're inviting our fans to review and keep some of the coolest wireless models. We also introduce two new LED 4K Ultra HD HDR TV series with Dolby Vision™ and Dolby Atmos® support, a micro hi-fi that dazzles with polished high-res audio performance, a soundbar designed to optimise cinematic audio, and a 4K Ultra HD HDR Blu-ray player that will unlock the true potential of your 4K TV experience!
NEW! HEADPHONE RANGE
Immerse Yourself in Iconic Designs, High-End Audio Tech & Smart Features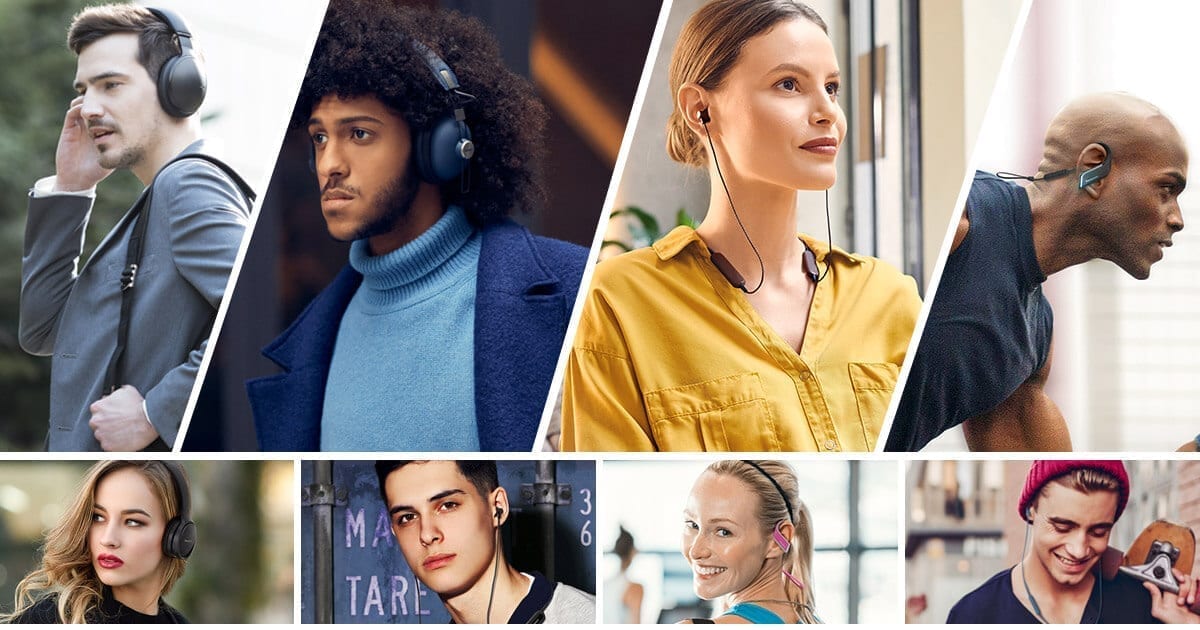 Want to get lost in the music? You'll love our new headphones featuring wireless playback, noise cancellation & voice assistant control.
NEW! PMX92 HI-FI
 A Micro Hi-Fi That Dazzles with Polished High-Res Audio Performance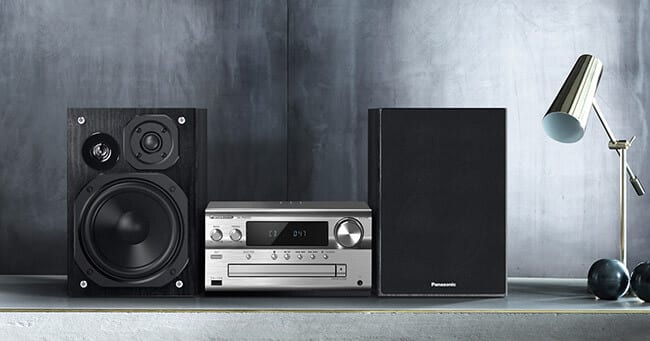 The PMX92 micro hi-fi pushes audio boundaries with amazing sound quality, versatile connectivity and masterful design. The 3-way speaker design and LincsD-Amp provide rich sound from a variety of music sources, while the USB DAC port makes it easy to enjoy hi-res audio. AUX-IN Auto Play function allows it to work with various devices, and an Optical Input has been added for easy connection with your TV.
SC-PMX92
NEW! HTB510 SOUNDBAR
Turn Your Living Room Into a Richly Cinematic TV Soundstage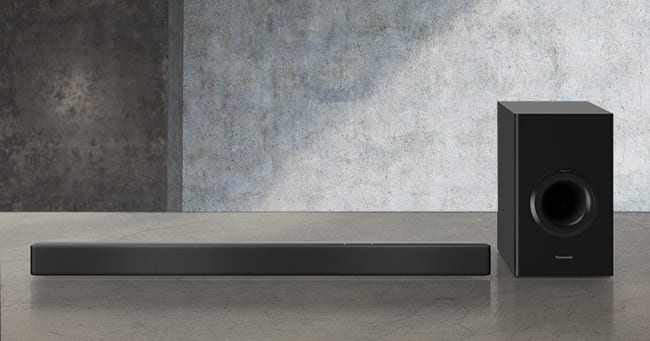 This 2.1-channel soundbar with wireless subwoofer is designed to optimise cinematic audio. It features 240W output for more powerful bass, built-in Chromecast for optimum audio quality with smartphone control, and smart voice control when linked with the Google Assistant
SC-HTB510
NEW! GX800A & GX740A TVs
World-Class Technology Delivers Hollywood to Your Home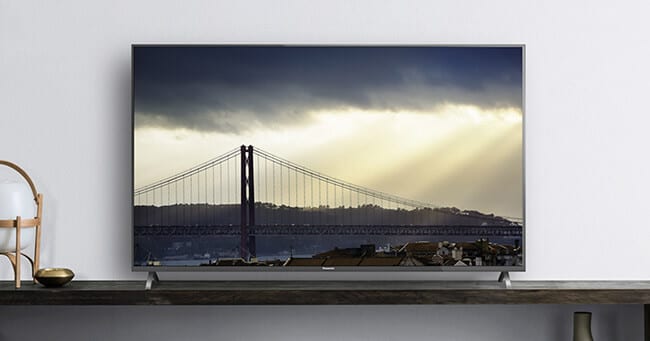 These LED 4K HDR TVs present amazing pictures thanks to our Hollywood Cinema Experience processor, HDR10+ and Dolby Vision™ technology. Dolby Atmos® support ensures immersive cinematic audio.
Cutting-Edge Performance & Sound
Great Performance & Sound
NEW! UB150 BLU-RAY PLAYER
Unlock 4K's True Potential with a 4K Ultra HD Blu-Ray Player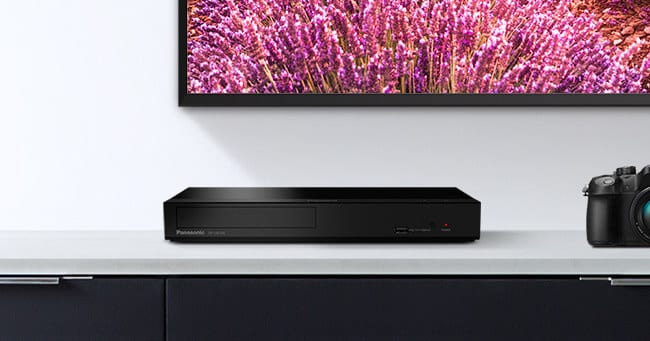 Unlock the full potential of your 4K TV with the high-end image and audio technologies packed into this compact model. Features include Ultra HD Blu-ray playback, multi HDR format support, high-resolution audio reproduction, and Dolby Atmos® compatibility.
COMING SOON