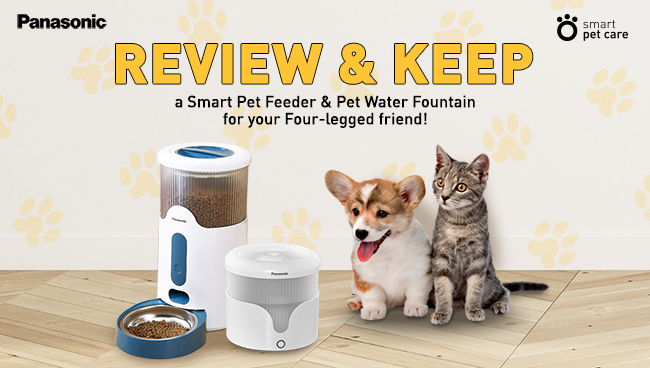 We understand that, just like us, you want the very best for your beloved four-legged companions. That's why we're thrilled to be able to offer a giveaway that's sure to make tails wag and whiskers twitch with excitement! Read on to learn more about the Panasonic Pet Care range and find out how you can be one of two lucky pet owners to win!
The Panasonic Pet Care range features a state-of-the-art Smart Pet Feeder and Pet Water Fountain to suit cats and small to medium sized dogs. Together they form a total pet care solution that  delivers consistency to your fur baby's daily routine, while making it much more convenient to keep them happy, healthy, and well-nourished.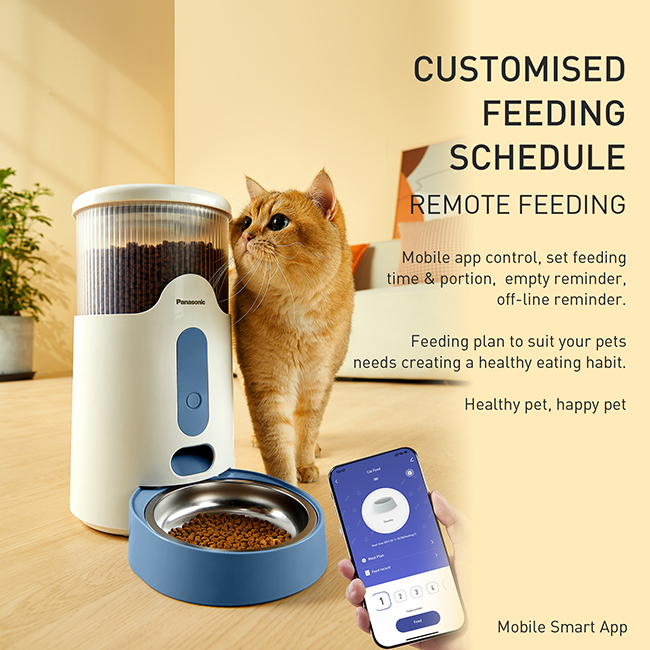 Featuring mobile app control, the Smart Pet Feeder can reduce the anxiety of your furry companion by allowing you to create a custom feeding schedule designed for their specific dietary requirements and temperament. Complete control of the day, time and food portion ensures your pet is fed no matter how busy or complicated your schedule. The automatic feeding functionality means one less thing to worry about if you have to work late, and precise quantity control makes it easy for your pet to maintain a consistent, healthy weight.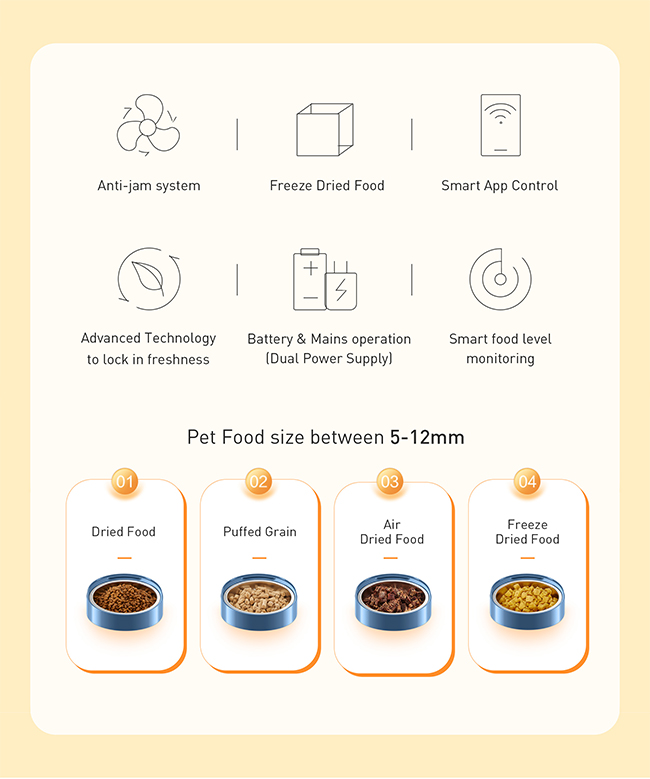 Packed with features every pet owner will love, the Smart Pet Feeder is a must for modern households and busy pet parents.
Now that your pet is well fed, you can also ensure they are well hydrated with the Panasonic Pet Water Fountain.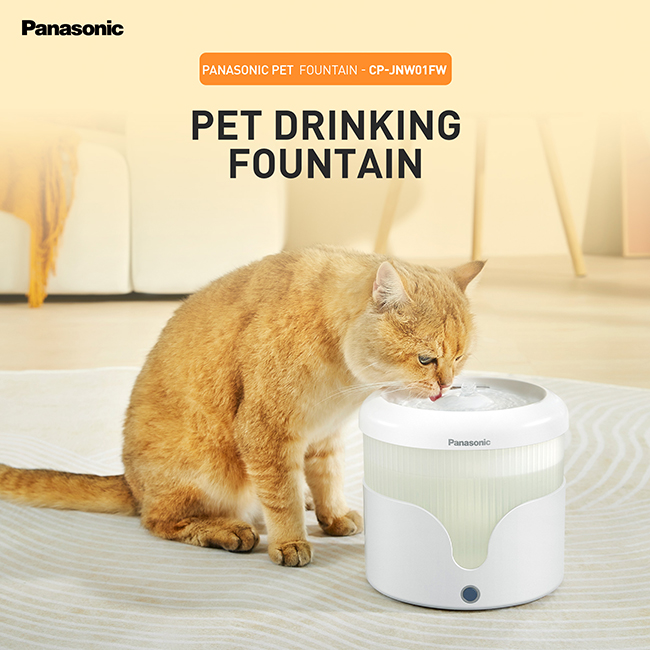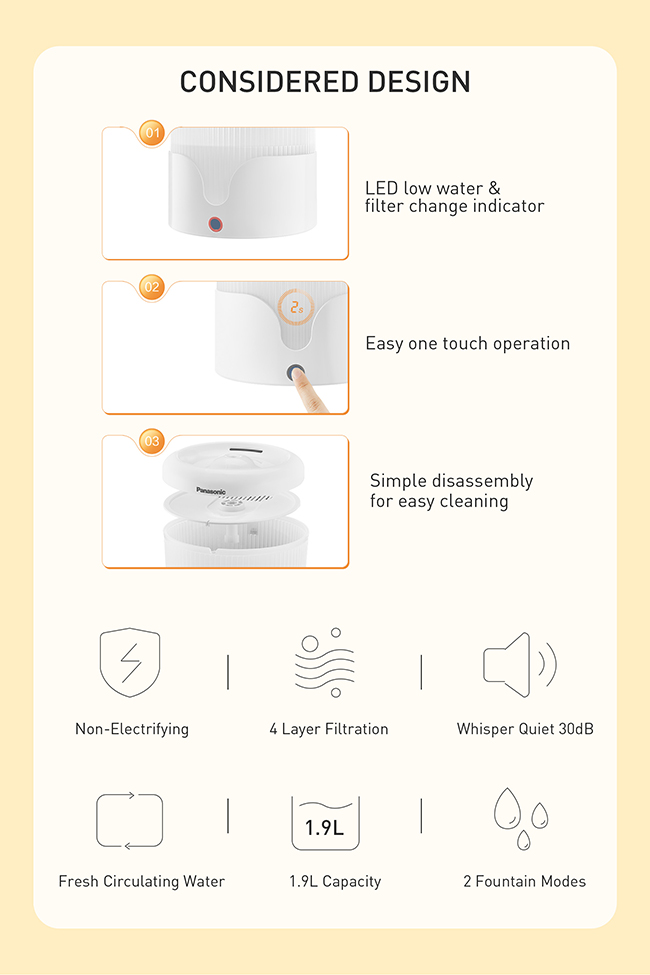 Just like in humans, water is also an essential part of your pets overall health and wellbeing. Our 4-layer filter water fountain ensures your precious friend has a supply of fresh circulating water, keeping them hydrated throughout the day.
Ready to win a Smart Pet Feeder and Pet Water Fountain for your household? Simply fill in the form below for your chance to become a Panasonic product reviewer!