Your home is your sanctuary, which is why Panasonic household products are designed to harmonise with your interiors and improve your daily life. We strive to bring our customers the latest technology for better living, sleek designs that will complement any home and outstanding quality for products you can trust. The best part is that our range is so extensive you really can choose Panasonic products for just about every room in the house.
Media Room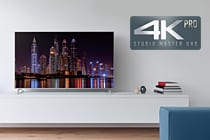 LED LCD TV VIERA TH-65DX700A 4K PRO

4K Pro Ultra HD cinematic picture quality, easy-to-use Smart TV features and an adjustable pedestal make this the perfect addition to any home cinema set-up.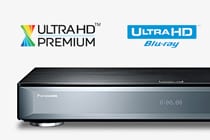 4K Ultra HD Blu-ray Disc™ Player DMP-UB900

Make sure you complement your TV tech with our 4K Ultra HD Blu-ray Disc™ player so that you can open up a whole new world of entertainment content.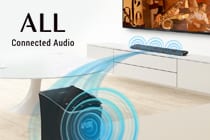 ALL Connected Audio Soundbar SC-ALL70T

You'll also want to bring cinema-style audio to your media room and the best way to add extra 'oomph' to your TV speakers is with our soundbar and subwoofer set-up.
READ MORE:
Set up your home cinema on a truly grand scale with Panasonic
.
Family Room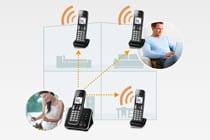 Cordless Phone KX-TGD323ALW
Complete with three handsets and an answering system, this cordless phone can even double as a baby monitor notifying you via another handset when the baby cries.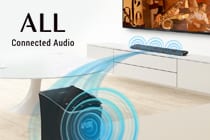 ALL Connected Audio Wireless Speaker SC-ALL7CD

The whole family will love this networked speaker with multi-room streaming, playback via CD, USB, radio and 4GB internal memory to record and play your CDs.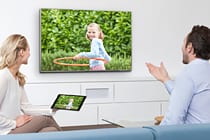 LED LCD TV VIERA TH-40DS610U
With easy-to-use smart networking features, fantastic Full HD picture quality and a customisable home screen, this is the perfect TV for the whole family to enjoy.
READ MORE:
New to Panasonic audio: a networked speaker that records CDs.
.
Kitchen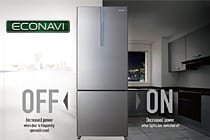 Premium Refrigerator NR-BX46BXSAU

This premium 450L fridge houses a large interior within its compact footprint and offers energy-saving features and new 'soft-freezing' technology.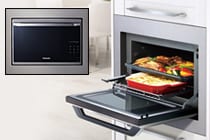 Convection Microwave Oven NN-CS894S

Combine the quick efficiency of a microwave, with turbo steaming & the browning, baking and fan-forced elements of a conventional kitchen oven!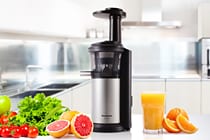 Stainless Slow Juicer MJ-L500SST

Turn your kitchen counter into a juice bar with slow juicer that also features a frozen attachment, so you can quickly whip up a fresh juice or a delicious frozen dessert.
READ MORE:
Why would you get a convection microwave?
Laundry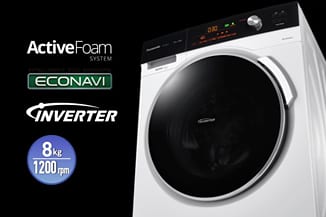 Washing Machine NA-128VG5WAU

This superb 8kg front loader features our powerful ActiveFoam technology, a stylish LED touchscreen panel for easy operation and energy-saving features.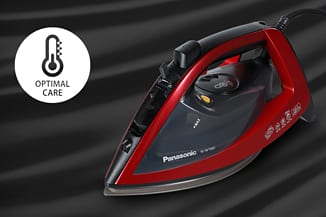 Optimal Care Iron NI-WT980RSJ

Come laundry day, you love this iron with its a multidirectional plate to reduce ironing time, sensational steam features, anti-drip design and a self-cleaning system.
READ MORE:
Touchscreen front loader features powerful foam technology
.
Bathroom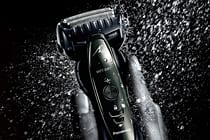 3-Blade Rechargeable Shaver ES-ST29

Give your morning grooming routine a lift with this luxe wet/dry 3-blade shaver featuring a beard sensor and a new design that directs foam and gel into the shaver head.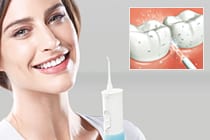 Portable Water Flosser on Battery EW-DJ10

Enjoy a dentist-style clean at home using our gentle and effective water flosser to remove food particles in hard-to-reach spots between your teeth and in your gums.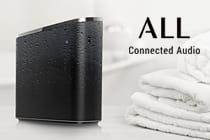 ALL Connected Audio Waterproof Speaker ALL05

This portable and powerful multi-room speaker features a durable 8.5-hour rechargeable battery and waterproof design, making it perfect for tunes in the bathroom!
READ MORE:
Want to turn heads? Check out grooming guide!
Bedroom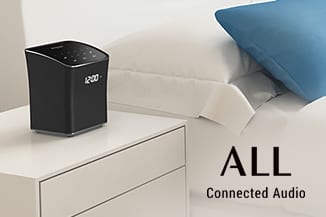 Wireless Speaker System SC-ALL2

With its compact and stylish design, clock radio and music alarm (via the Panasonic Music Streaming app), this sophisticated networked multi-room speaker is the perfect addition to your bedside table.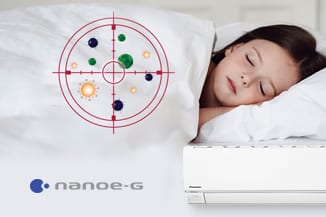 Reverse Cycle Air Conditioner CS/CU-Z9RKR

Rated Australia's favourite by Canstar, an energy-efficient Panasonic reverse cycle air conditioner with air purifier and the new iAuto-X cooling technology will keep your bedroom warm in winter and cool in summer.
READ MORE:
Panasonic air conditioners rated Australia's favourite
.
Inside and Out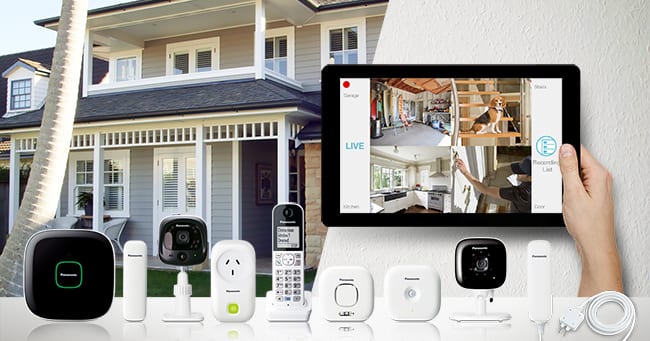 Connected Home Monitoring System
A DIY Panasonic monitoring and automation system can give you total control of your home and keep your treasures safe – without a hefty price tag or monthly fees.
READ MORE: Lochie Daddo puts our connected home monitoring system through its paces.