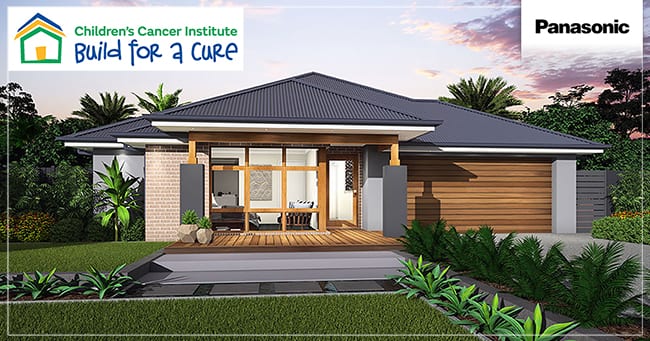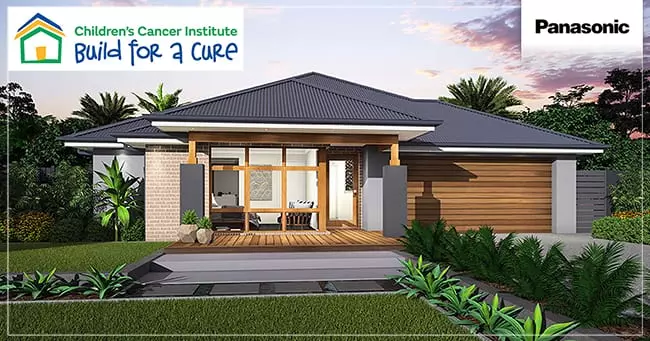 This September, Panasonic will once again support the Children's Cancer Institute 'Build for a Cure' initiative as part of International Childhood Cancer Awareness Month.
Many people aren't aware that childhood cancer is different from adult cancer and requires tailored treatments. Historically, large pharmaceutical companies generally don't focus their research on drug discoveries for childhood cancers. As the only independent medical research institute in Australia wholly dedicated to childhood cancer, Children's Cancer Institute's role is vital. Because, despite their progress, cancer still kills more Australian children than any other disease.
Build for a Cure will see the Children's Cancer Institute undertake the extraordinary challenge of building a house in 21 days! Proceeds from the sale of the home will go to Children's Cancer Institute to fund vital medical research to help end childhood cancer.
With support from many generous partners, the luxurious architecturally designed home will be built at Lake Macquarie NSW. Panasonic is providing a range of home entertainment appliances for the lucky winner to enjoy, including an 85-inch TV, and top-of-the-range Blu-ray and audio equipment.
Paul Reid, Managing Director, Panasonic Australia, said: "Panasonic is proud to lend its support to the significant contribution that the Children's Cancer Institute makes to the Australian community through its dedication to finding a cure for childhood cancer. We are excited to be playing our part in raising the profile of their work through contributing lifestyle technology to the 'Build for a Cure' project."
Buy a $10 Virtual Gold Brick & enter the draw to win a $50,000 prize package
Panasonic is also supporting fundraising with the 'Virtual Gold Brick' draw including a $9,650 home entertainment package.
Buy your $10 Virtual Gold Brick to enter
Follow the progress of Build for a Cure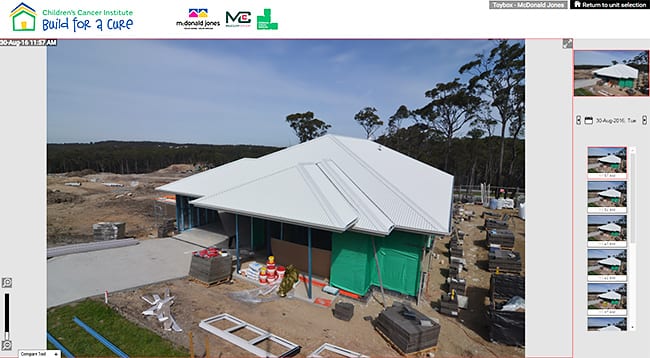 On 18 September, Scott Cam of The Block will reveal the completed Build for a Cure home, to be auctioned on the 23rd October.
Join the Build for a Cure journey
Construction Time Lapse
Day 01 photo gallery
Click on image to enlarge.