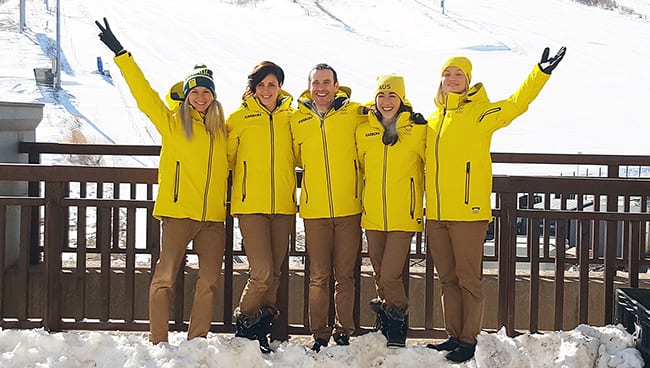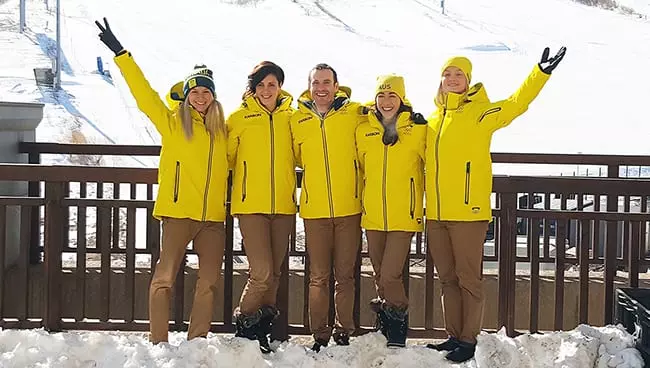 It's been 30 years since South Korea hosted the 1988 Seoul Games and the Korean nation will again play host to the XXIII Olympic Winter Games from 9 to 25 February 2018 in PyeongChang, with Australia set to take a total of 51 athletes to the Games! PyeongChang 2018 also marks the 30th anniversary of Panasonic supporting the Olympic Games as a TOP sponsor.
Thank you @PanasonicAU for your ongoing support of our great Aussie Olympians! https://t.co/CA22OL70Eb

— AUS Olympic Team (@AUSOlympicTeam) February 7, 2018
Follow the Australian Olympic Team journey
https://www.facebook.com/AUSOlympicTeam
https://twitter.com/AUSOlympicTeam
We've put together a guide that includes competition highlights, Aussie Olympic medal hopefuls to keep your eye on, and an overview of the Games.
The Olympic Moments You Don't Want To Miss
.@scottyjames31 announced as Australian Team flagbearerhttps://t.co/zcHy40F8ZL pic.twitter.com/Q1BNXrrmyf

— AUS Olympic Team (@AUSOlympicTeam) February 8, 2018
Opening Ceremony │Fri Feb 9 @ 10pm

Women's Moguls Final │ Sun Feb 11 @ 9.30pm
Olympian to watch: Britt Cox
Women's Snowboard Slopestyle Final │ Mon Feb 12 @ 12pm
Olympian to watch: Tess Coady
Men's Moguls Finals │ Mon Feb 12 @ 9.30pm
Olympian to watch: Matt Graham
Figure Skating Pairs Short Program │ Wed Feb 14 @ 12pm
Olympians to watch: Harley Windsor & Ekaterina Alexandrovskya
Men's Snowboard Halfpipe Final │ Wed Feb 14 @ 12.30pm
Olympian to watch: Scotty James
Men's Snowboard Cross Finals │ Thurs Feb 15 @ 3.30pm
Olympians to watch: Alex 'Chumpy' Pullin, Jarryd Hughes, Adam Lambert & Cam Bolton
"It's basically whoever can get down the fastest. It doesn't matter how you do it"Alex Chumpy Pullin Belle Brockhoff and Jarryd Hughes give a stunning insight into the adrenaline rush that is Snowboard Cross!

Posted by Australian Olympic Team on Wednesday, 7 February 2018
Women's Snowboard Cross Finals │ Fri Feb 16 @ 2.15pm
Olympian to watch: Belle Brockhoff
Women's Aerials Finals │ Fri Feb 16 @ 10pm
Olympians to watch: Danielle Scott, Lydia Lassila & Laura Peel
Men's Aerials Finals │ Sun Feb 18 @ 10pm
Olympian to watch: David Morris
Women's Figure Skating Final │ Fri Feb 23 @ 12pm
Olympian to watch: Kailani Craine
Women's Ski Cross Finals │ Fri Feb 23 @ 3.15pm
Olympian to watch: Sami Kennedy-Sim
Closing Ceremony │ Sun Feb 25 @ 10pm
The Australian Olympic Team
The Australian contingent will see 51 athletes grace the Olympic stage between February 9-25 in a team made up of fresh talent and experience with 19 rookies, 24 two-time Olympians, five triple Olympians, one four and one five time Olympians. The all-star team includes dual Olympic medallist aerial skier Lydia Lassila (Vancouver 2010 gold, Sochi 2014 bronze) and Olympic medallist David Morris (Sochi 2014 silver), and current world champions moguls skiers Britt Cox and Scotty James.
READ MORE: See the complete Australian team.
The Olympic Medal Scoreboard
There will be a record 102 gold medals across 15 disciplines that the almost 3,000 athletes from 92 nations are chasing at the PyeongChang Winter Olympic Games. Once competition gets underway the first medals will be decided on the evening of Saturday February 10. Check out this interactive Full Medal Tally page to follow the 16 days of competition winners in real time. You'll be able to click on Australia to see the list of medallists and then explore their bios to learn all about them.
READ MORE: Follow the interactive medal tally
The Olympic Competition Schedule
The PyeongChang 2018 Winter Olympic Games kick off on February 9 with the Aussie mogul athletes the first to compete. The competition period will see athletes contest 102 events across 15 sports. Four new disciplines in existing sports have been added to the programme including big air snowboarding (which will replace the parallel slalom), mixed doubles curling, mass start speed skating, and mixed team alpine skiing.
READ MORE: See the full schedule of events.
Panasonic / Worldwide Olympic Partner and Worldwide Paralympic Partner

Panasonic will continue to share the passion and excitement of the world's greatest sporting festival with people across the world and to contribute to fostering the Olympic Movement and the Paralympic Movement by supporting the operation of the Olympic Games as a TOP sponsor with our cutting-edge products, technologies, and solutions.
Follow on Facebook
Official Website