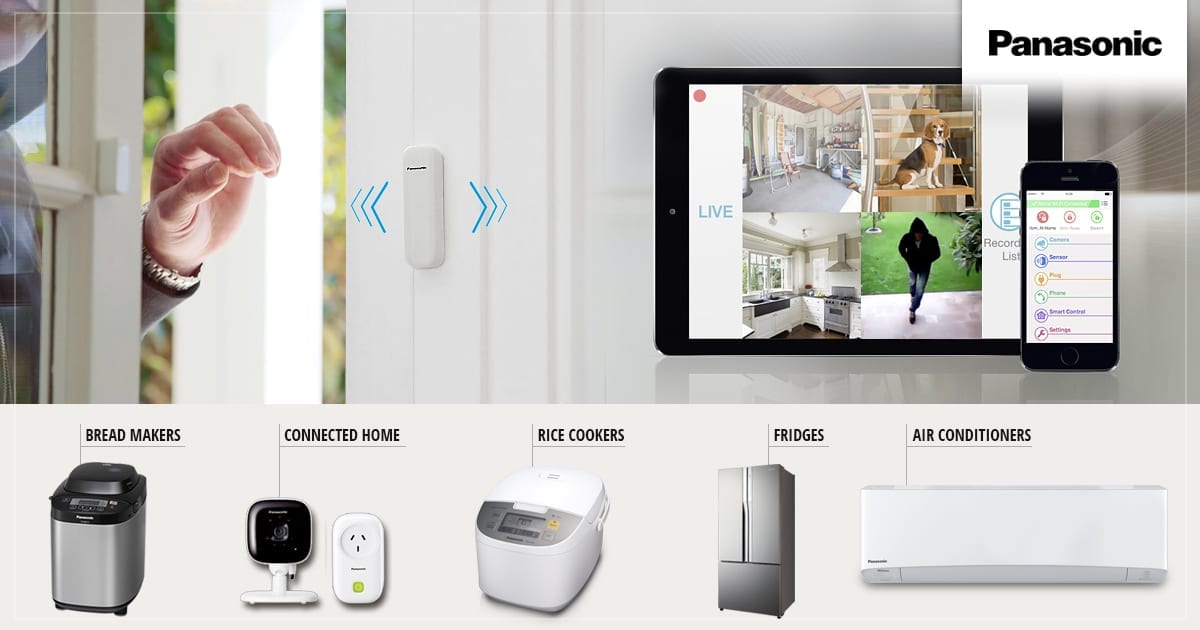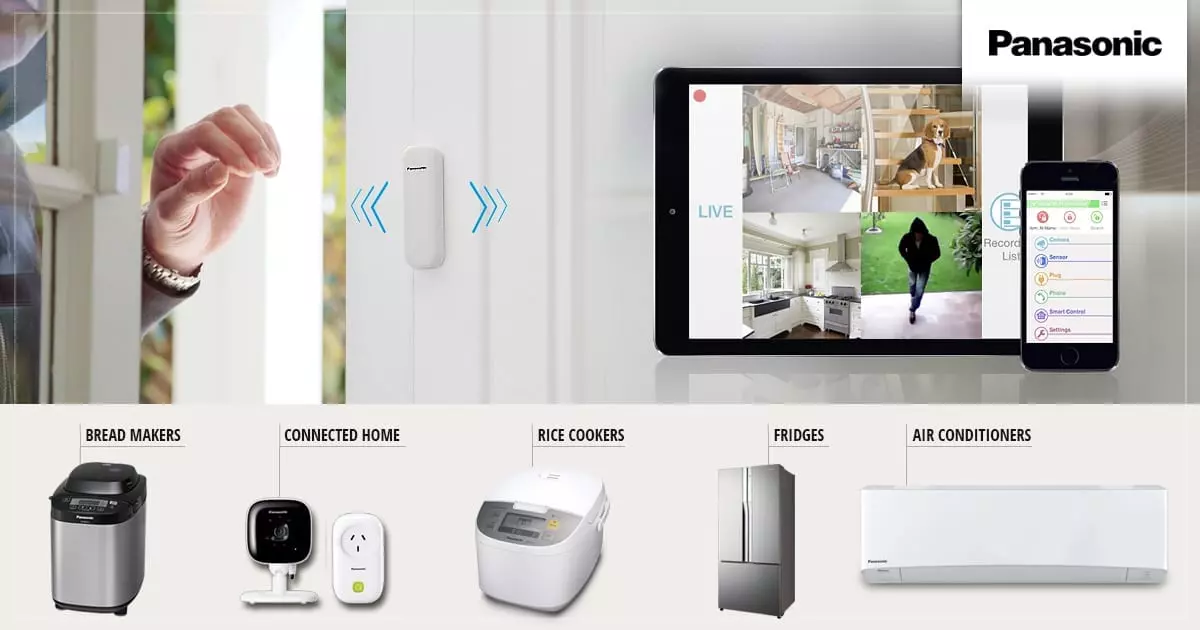 Make daily life less complicated with Panasonic! Our extensive household range offers latest technology for better living, sleek designs that will complement any home, and outstanding quality for products you can trust.
Panasonic bread makers give you an artisan bakery at home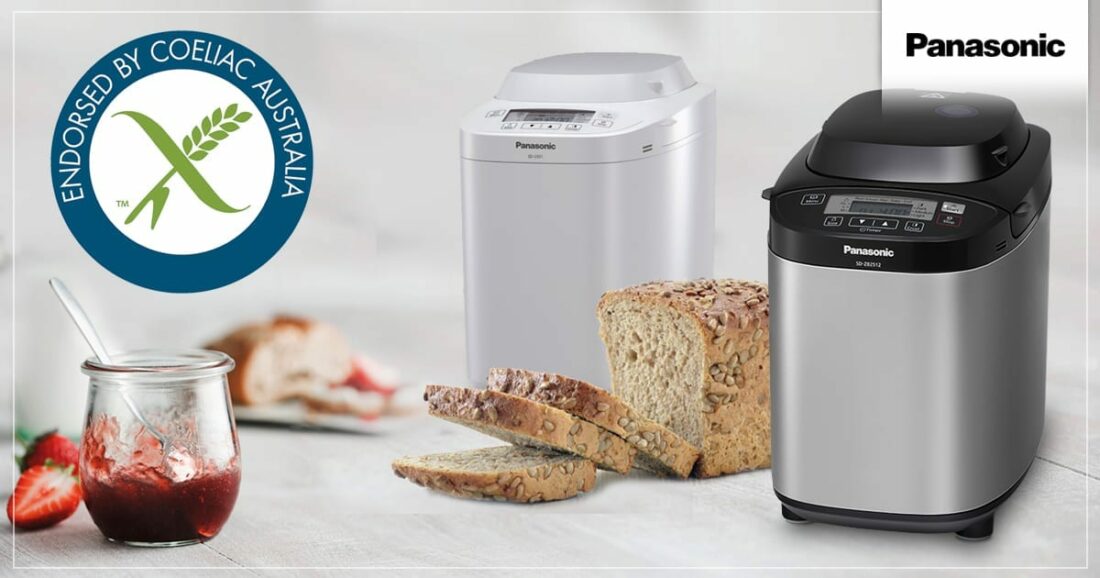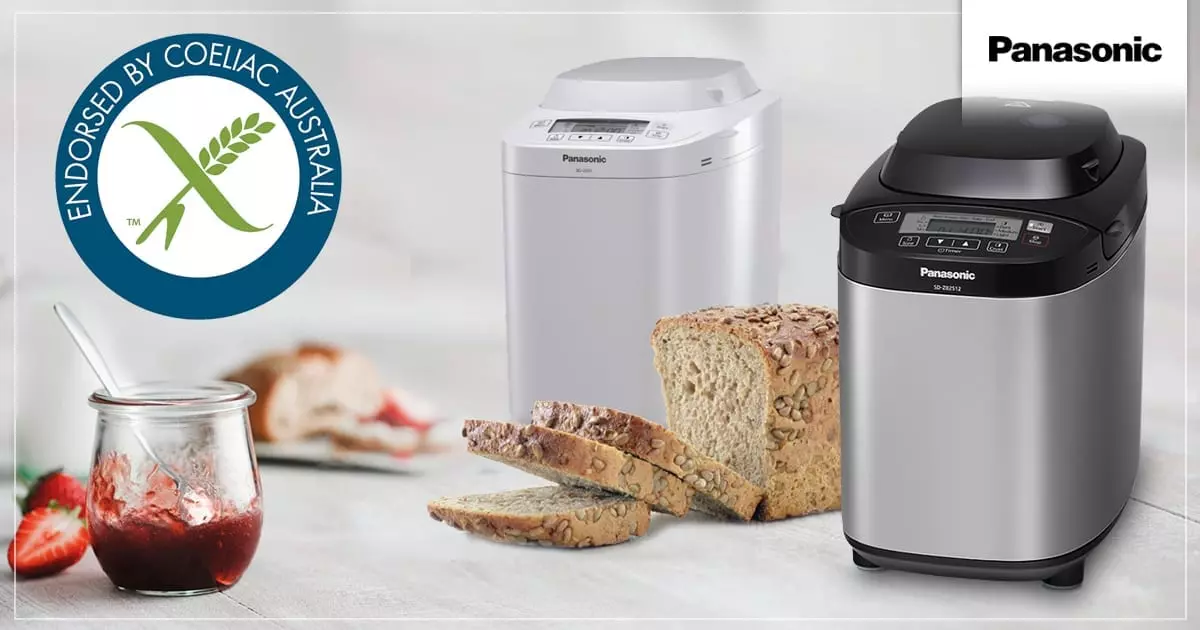 Panasonic bread makers are packed with fantastic features that make it easy to turn your kitchen into a gourmet bakery – and fresh bread is just the beginning! You can also use the wide range of specialty modes to whip up scrumptious cakes, homemade jams or perfectly mixed and kneaded dough for oven-baking. The best part is you'll have total control of every ingredient at a fraction of supermarket costs and with much less fuss. What's more, Panasonic bread makers are endorsed by Coeliac Australia, thanks to their 100% gluten free mode that allows you to make tasty loaves and cakes that meet GF dietary needs.
READ MORE: Panasonic bread maker recipes from The Ideas Kitchen
Panasonic Bread Maker Range
Panasonic rice cookers are multitasking kitchen heroes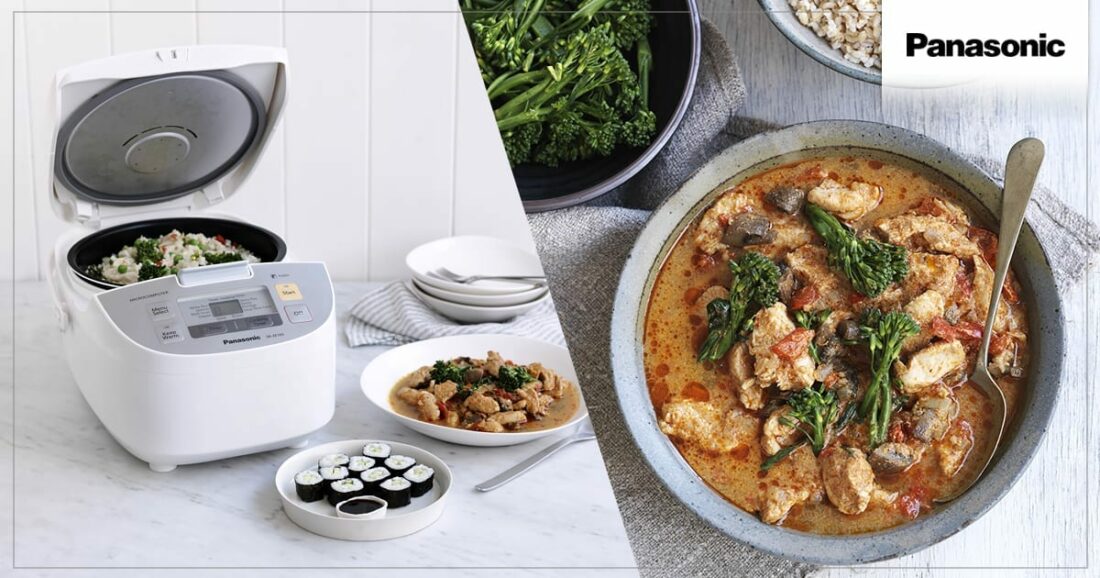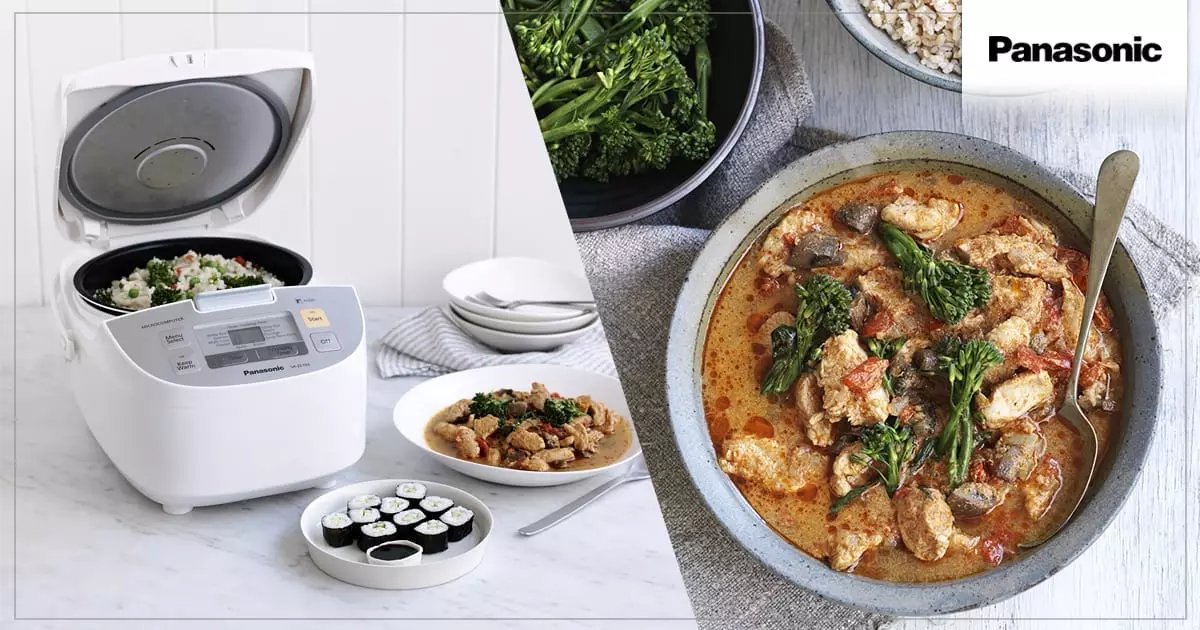 Panasonic rice cookers perfectly prepare everyone's favourite grain but these versatile little wonders can also do a whole lot more. Our premium models are the ultimate set-and-forget multi-taskers, capable of producing a surprising variety of savoury dishes, steamed dim sum, desserts and more at the touch of a button. To make your life easy, our rice cookers have a 'keep warm' function and a pre-set timer that lets you prepare rice and steamed dishes ahead of time and an alarm to alert you when it's cooked.
READ MORE: Panasonic rice cooker recipes from The Ideas Kitchen
Panasonic Rice Cooker Range
Your family can depend on reliable Panasonic refrigerators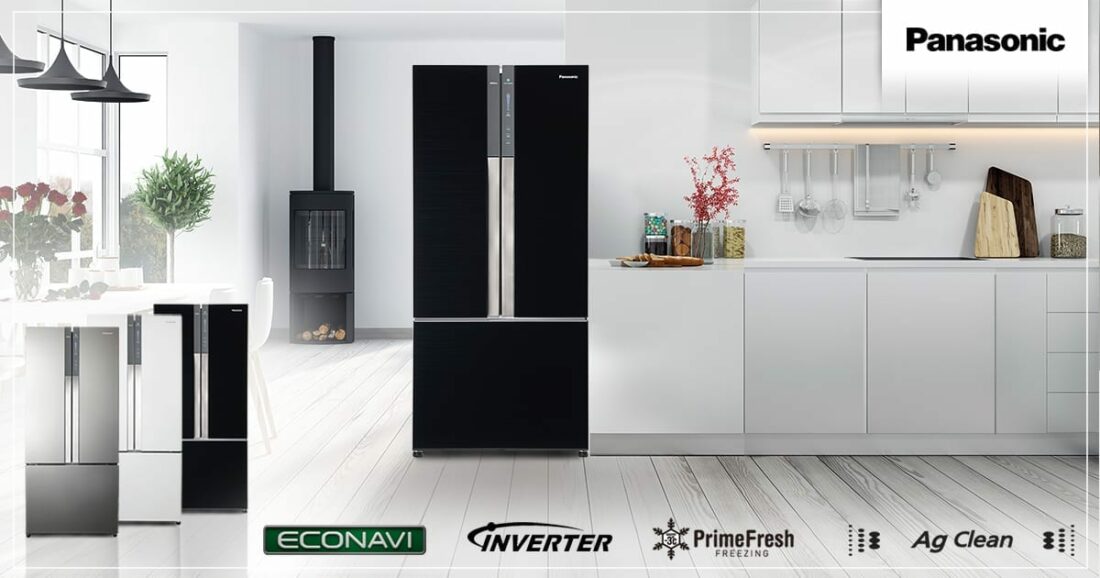 Your refrigerator is the heart of your kitchen. Obviously this hard-working appliance has to keep your family's food fresh but you also want it to be stylish, energy efficient and reliable. From the smooth glass finishes of our French door models to the clean flat lines of our bottom mount series, Panasonic fridges are designed to bring style to your kitchen. What's more, every model in our range offers premium energy-saving technology and they all go through rigorous testing and quality control inspections to ensure reliable performance. We even provide a 10-year warranty on our refrigerator compressors – now that's peace of mind!
Panasonic Refrigerator Range
Panasonic air conditioners boast the most satisfied customers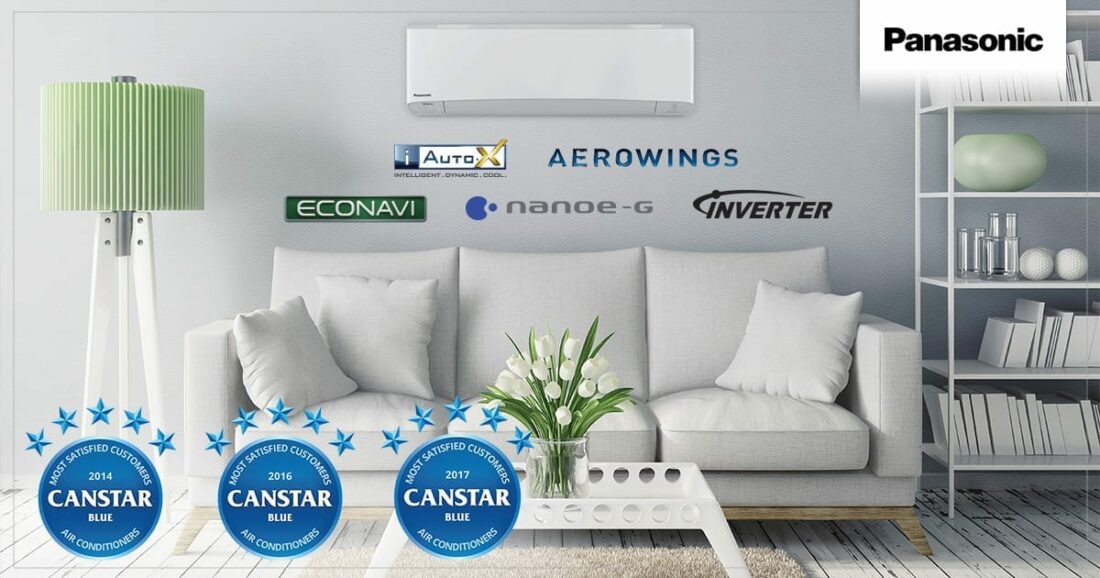 A trusted brand with Australian consumers, Panasonic is the only air conditioning brand to have topped Canstar Blue's customer satisfaction ratings three times – in 2017, 2016 and 2014. The award-winning Panasonic range has just expanded to include new Aero Series reverse-cycle and cooling-only air conditioners. Aero Series models offer slim and stylish designs to blend more subtly with home interiors, while providing the comfort and peace of mind of controlled airflow, purified healthy air and smart energy savings.
Panasonic Air Conditioner Range
Panasonic microwave is Australia's #1 brand choice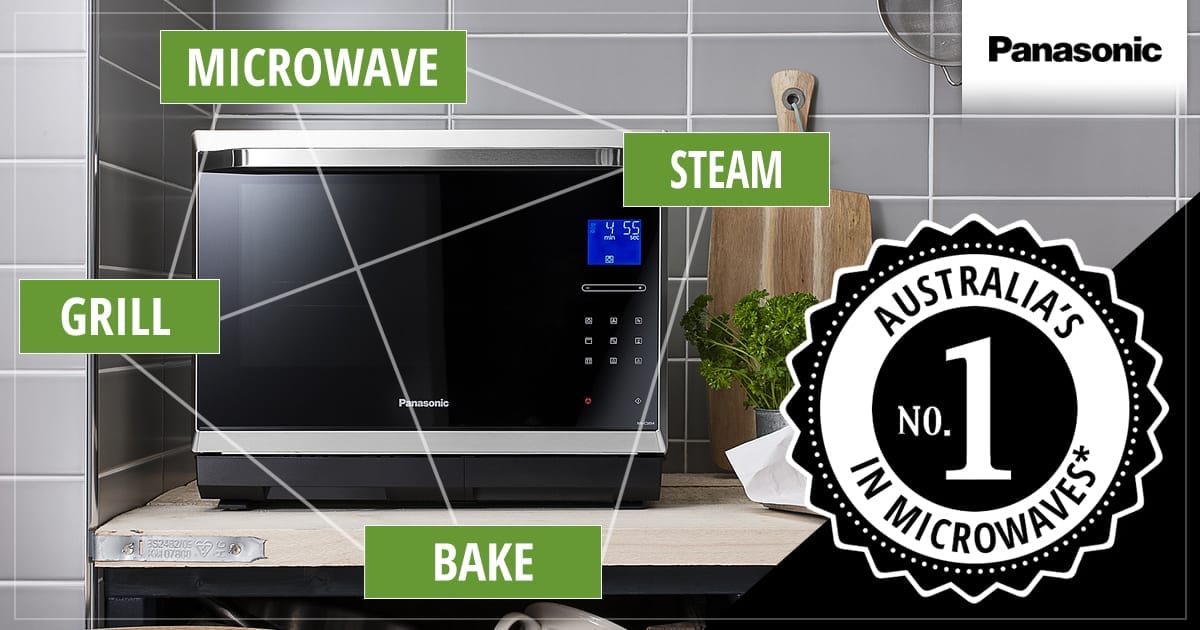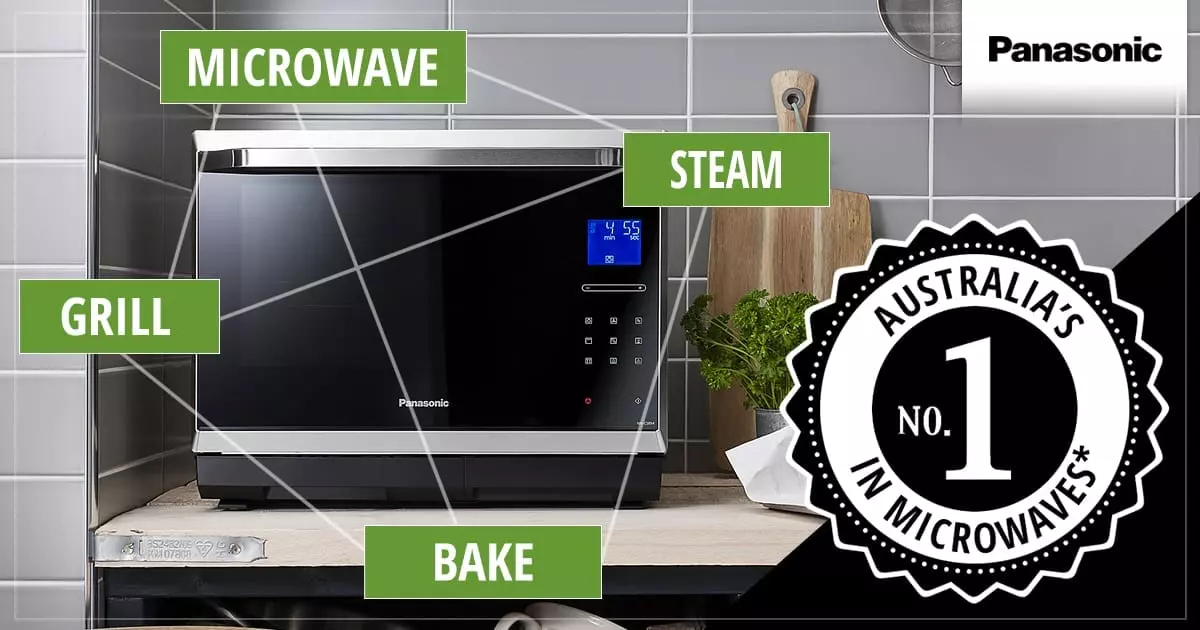 The research is in and Panasonic microwaves continue to be Australia's most popular brand*! These clever kitchen companions can re-heat your leftovers and defrost that steak you just took out of the freezer… but they can also do so much more! Whether you're a master chef or just looking for an easy way to cook for your family every day, Panasonic microwaves make it easy to prepare healthy, delicious and perfectly cooked meals every time.
Panasonic Convection/Grill Microwave Range
Panasonic Microwave Only Range
*Source: Microwaves in Australia report Euromonitor International 2017. Panasonic No 1 microwave brand by share of retail volume in units.