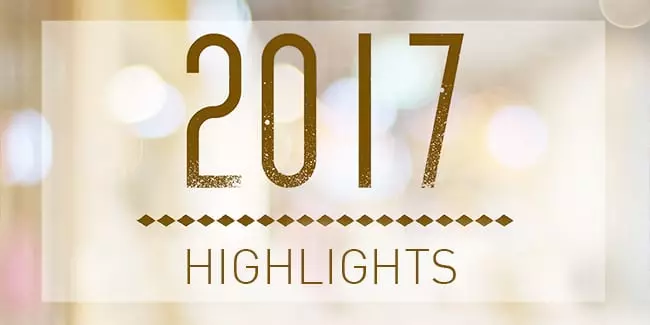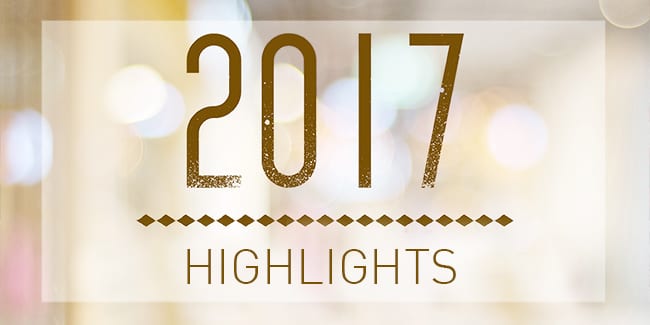 2017 was a bumper year for Panasonic Australia! We've launched new products designed to improve consumer's lives, we released some dazzling technological innovations, and were proud to see both the market and industry influencers keenly welcome our latest offerings.
As we step into 2018, we have decided to share our favourite product innovations from the year gone by in one round-up.
MASTER OLED TVs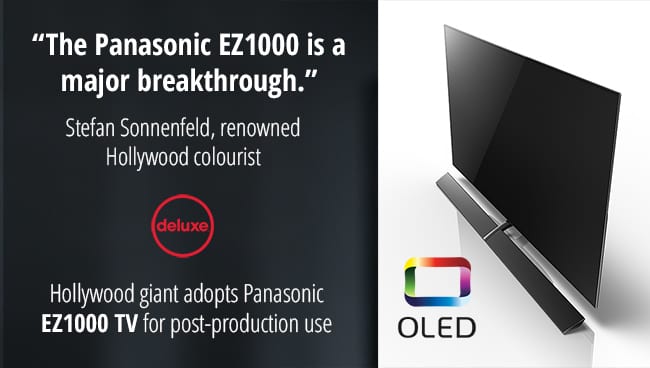 Panasonic launches Master OLED TVs that go to work in Hollywood
Panasonic has long understood that delivering astounding TV picture quality means working with the creative community that actually makes all those films and shows you love to watch. The extent of this collaboration has reached new heights in 2017 when we launched a consumer TV series so extraordinary it meets the stringent requirements of Hollywood's finest content creators now use it as a pro studio monitor.
READ MORE: Panasonic OLED TV goes to work in Hollywood
OLED TV Range
LUMIX G CAMERAS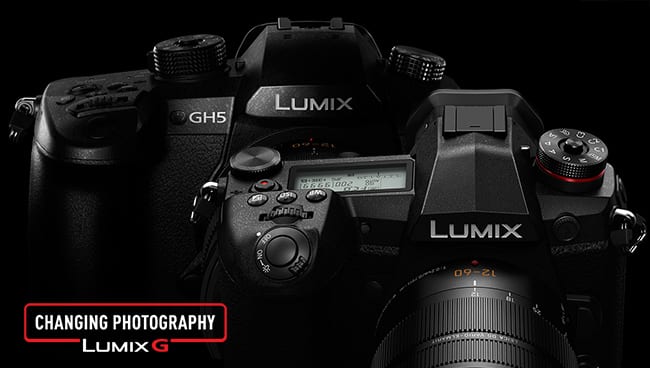 We stunned photographers & videographers with two flagship cameras
In a show-stopping year for LUMIX G cameras we debuted the G9 aimed at pure photography audiences with capabilities for specialised shooting never before seen in this class of camera. We also released the GH5 hybrid, a camera built for professionals that delivers the perfect balance of high quality stills and phenomenal video technology.
READ MORE:
New LUMIX G9 is the ultimate photography camera
A camera revolution: LUMIX GH5 photo & video hybrid
Lumix G Camera Range
AIR CON RATINGS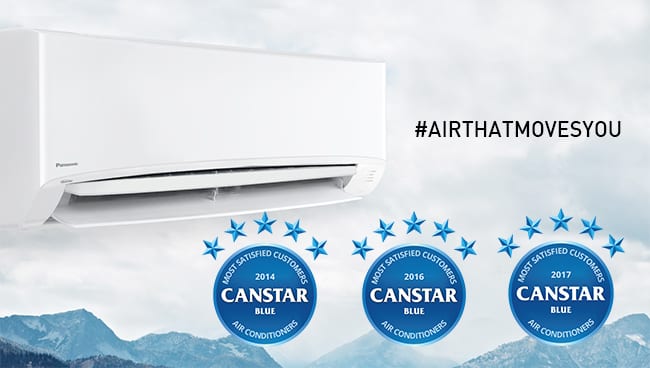 Our air conditioners break Canstar records for customer satisfaction
Canstar Blue's 2017 customer satisfaction review for air conditioners, where customers are asked to rate their brand on a number of important variables, including ease of use, reliability, quietness and value for money. We're thrilled to say that Panasonic was the only brand to achieve top marks, rating five-stars for overall satisfaction for the second year in a row. In fact, Panasonic is the only air conditioning brand to have topped Canstar's ratings three times – in 2017, 2016 and 2014.
READ MORE: Panasonic air conditioners top Canstar's ratings once again
Air Conditioning Range
4K BLU-RAY RANGE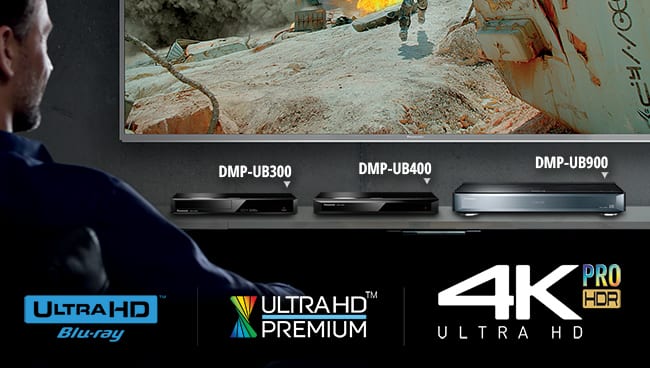 We offered Australia's widest 4K Ultra HD Blu-ray player lineup
The Panasonic 4K PRO Ultra HD Premium Blu-ray player range has expanded to include two new models – DMP-UB400 and DMP-UB300 – which inherit the high picture processing capability of the DMP-UB900 Ultra HD Blu-ray Player launched last year – with a more competitive price tag. We also introduced Australia's first 4K Blu-ray player with Full HD recorder features! With the four models now offer, Panasonic now boasts Australia's widest 4K Blu-ray player line-up!
READ MORE: Who has Australia's largest range of 4K Blu-ray players? Panasonic!
Blu-Ray Players Range
Recorders Range
WIRELESS HEADPHONES
Panasonic released more Bluetooth headphones for people on the move
In 2017 we cut the cord, releasing a full range of wireless earbuds and headphones to suit everyone from commuters, to fashionistas, travelers and fitness fans. Our new headphone lineup for people on the move incorporates Bluetooth technology with long playback times, cutting-edge audio technology and fashionable designs available in a range of colours.
READ MORE: New Panasonic Bluetooth headphones launch
Bluetooth Headphones Range
BODY GROOMER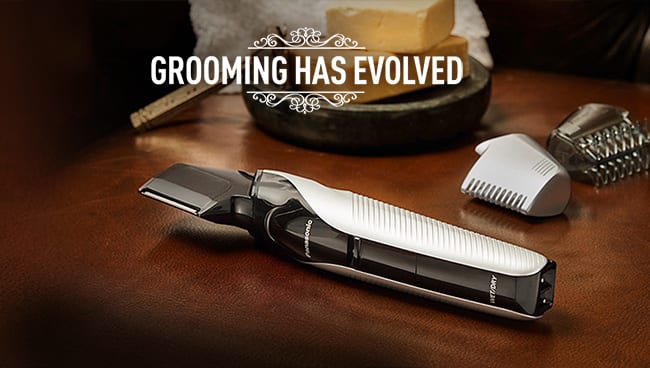 We evolved men's grooming with an innovative body hair trimmer
The Panasonic GK60 wet/dry body groomer changed the manscape landscape for good in 2017, ending the need to spend big bucks on professional waxing & clipping. The GK60 is such a versatile tool for shaving, contouring, clipping and trimming that it's really just like having a barbershop at home. It's already racked up a swag of glowing 5-star reviews from customers, garnering universal praise for its effectiveness and ease-of-use.
READ MORE: Grooming has evolved with the Panasonic GK60 body groomer
ER-GK60 Body Groomer
URBAN AUDIO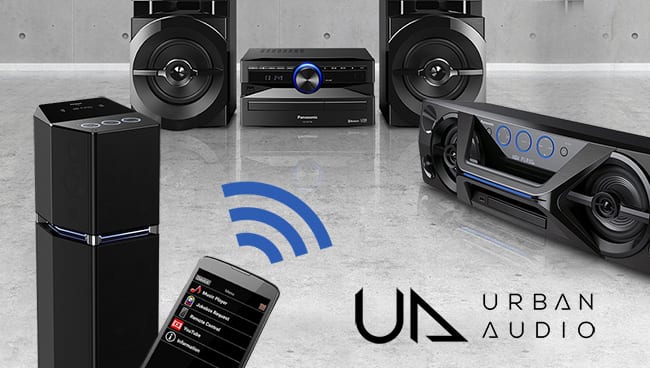 Our Urban Audio range put a stylish twist on the standard mini system
We reimagined music in 2017 with a luxe new audio range featuring unique designs, Bluetooth streaming and powerful speakers to achieve room filling sound. Urban Audio systems make a stylish addition to any home thanks to their luxe designs, and audiophiles can choose from a powerful freestanding speaker, a feature-packed one-box hi-fi with a built-in carry handle, or an elegant mini hi-fi with premium 2-way speakers.
Hi-Fi Audio Range
TROPHY CABINET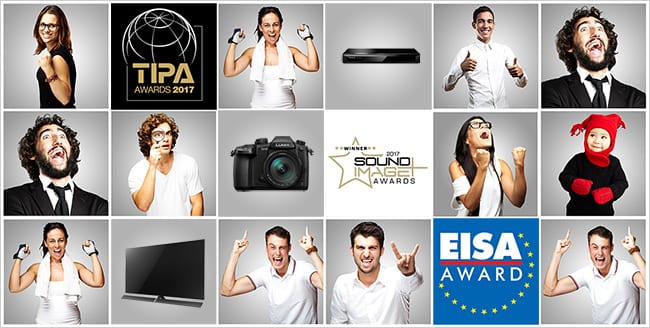 Industry recognition for the quality of Panasonic products came in many forms in 2017, including coveted awards from EISA, Sound+Image, TIPA and iF Design. A range of highly-respected publications also published glowing reviews of our products, along with 5-star ratings and recommendations. What's more, Panasonic even ranked in the top 10 best regarded companies on the Forbes Global 2000 list, and in the top 100 of their world's most valuable brands.
READ MORE: Looking back at Panasonic's 2017 awards haul.