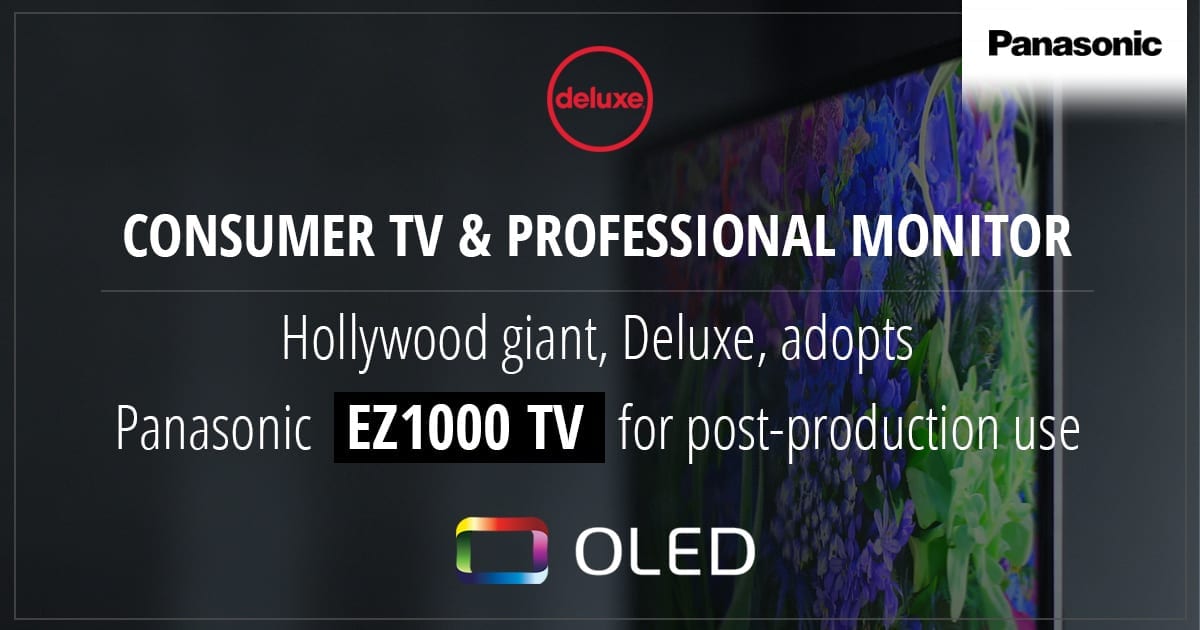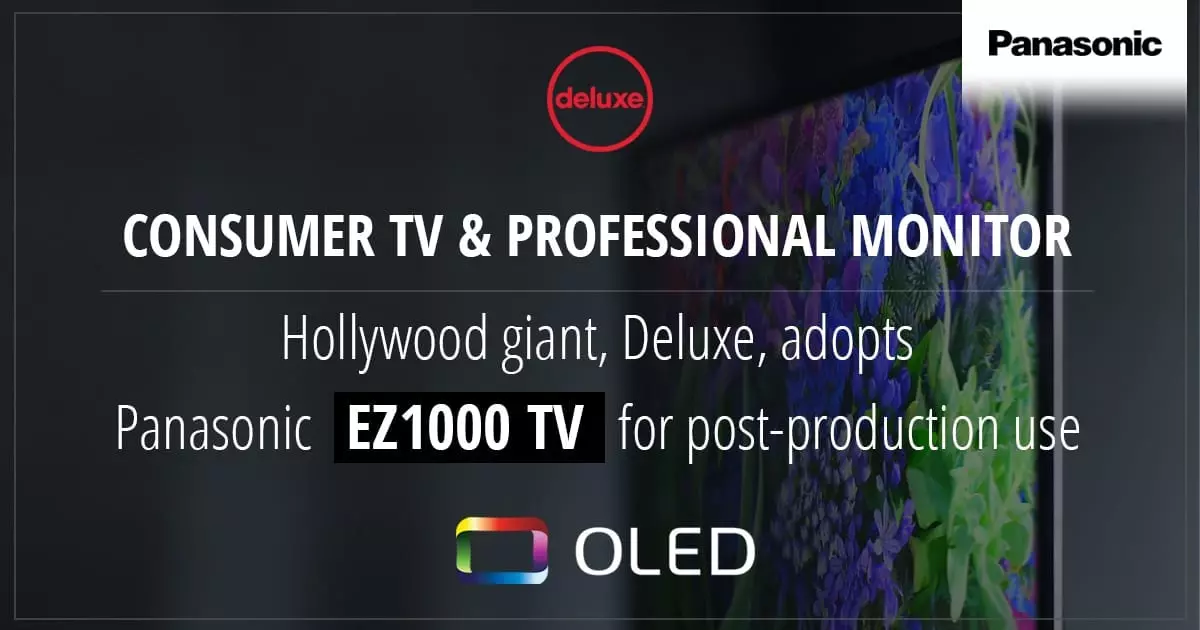 Panasonic has long understood that delivering astounding TV picture quality means working with the creative community that actually makes all those films and shows you love to watch. Which is there's been a Panasonic Hollywood Laboratory in the heart of Los Angeles for more than 20 years, collaborating with everyone from film studios to the THX quality assurance group, along with individual directors, cinematographers and colourists.
The extent of this collaboration has reached new heights with the latest Panasonic television range, and there's no better example of this than our flagship EZ1000 series. With their Master OLED screens, 4K Pro Ultra HD resolution, High Dynamic Range (HDR) technology, and serious industry certifications, Panasonic EZ1000 TVs are even being used in film post-production studios. What this means for consumers is that you can now bring home a TV so extraordinary it meets the stringent requirements of Hollywood's finest content creators.
READ MORE: Panasonic EZ1000 Master OLED 4K Pro HDR TV
Panasonic OLED TVs boast both UHD Alliance and THX credentials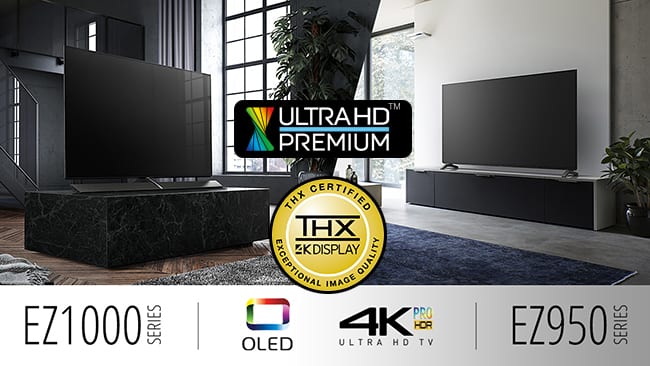 Only Panasonic 2017 OLED TVs meet the stringent specifications required to receive the stamp of approval from the UHD Alliance (UHDA) group and THX, so this is a huge deal in the holy grail quest for superb picture quality. To gain Ultra HD Premium Certification, the EZ1000 and the companion EZ950 series were scrutinised by the leading film studios, manufacturers, distributors and tech companies that form the UHD Alliance. They met a whole range of tough picture performance criteria, taking in everything from resolution and HDR performance to image precision, wide colour gamuts and more. As well as securing the highest grade from the UHDA, both OLED TVs earned 4K Certification from renowned independent quality assurance group, THX – a recognition of picture quality and accuracy that precious few TVs achieve.
READ MORE: Panasonic OLED TVs, Extraordinary Perfected!
Hollywood ready: EZ1000 goes to work as a pro master monitor
Watch: Stefan Sonnenfeld's impressions on the EZ1000
Hollywood giant, Deluxe, have approved the EZ1000 TV for use as a client reference monitor for colour grading sessions on blockbuster feature films and high-end television episodics across their post-production facilities. This is a remarkable feat for a consumer TV and a testament to the EZ1000's incredible 3D Look Up Table colour management, along with its capacity for content creators to upload their own in-house colour tech. Stefan Sonnenfeld, Chief Creative Officer of Deluxe and renowned colourist (Star Wars: The Force Awakens, Man Of Steel), gives the EZ1000 his resounding seal of approval.
"Colour has a latent power; its ability to evoke emotions that help filmmakers tell stories. If you aren't seeing colour as it was intended, you aren't getting the experience that was intended. Until now there hasn't been an affordable way to present multiple formats consistently in a way that we can approve. The Panasonic [EZ1000] TV is a major breakthrough, delivering consistently with the parameters and characteristics we see on professional-grade monitors that our colourists are referencing.
"We couldn't be more excited to work with a partner like Panasonic who recognises the seriousness of what we require in terms of colourimetry and has collaborated with us to tune and rigorously test the technology. Since our clients trust us to ensure that consistency of experience we need to be really comfortable. After putting this TV through its paces, we are confident that it does – throughout post-production and right to the consumer."
– Stefan Sonnenfeld, Chief Creative Officer, Deluxe
Panasonic EZ1000 brings Hollywood to your home
The pro-grade features that make the EZ1000 Master OLED 4K Pro HDR TV so valuable to professional content creators also mean consumers have an unprecedented opportunity to genuinely bring Hollywood home. In a recent review for Forbes, tech writer John Archer called it the first TV that truly blurs the boundaries between the sort of megabucks 'mastering monitors' studios use to grade films and a TV consumers can buy for their own homes.
"This means that it's entirely possible that if you end up with a [EZ1000], you may sometimes find yourself watching a film or TV show that looks exactly as its creators intended it to look because they actually used your TV to create it. Such 'as the director intended' accuracy is the holy grail for many serious AV fans."
– John Archer, Forbes, Panasonic EZ1000 TV Review
The 65-inch EZ1000 Series is available now, and a 77 inch model is coming in November. We've also introduced the OLED EZ950 Series TVs in 65 and 55-inch models, both available now.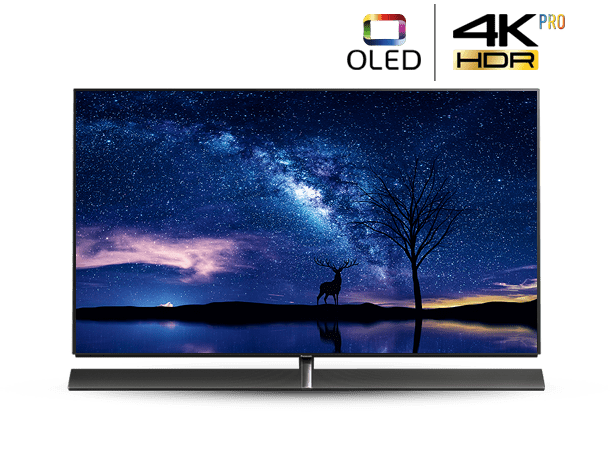 Panasonic Master OLED
EZ1000 Series TVs
• 4K Pro HDR
• Master OLED Panel
• HCX2 Processor
• Hollywood Lab Tuning
• Multi HDR Support
• Quad-Core Pro
• Absolute Black Filter
• Dynamic Blade Speaker
• Smart TV Networking
• Netflix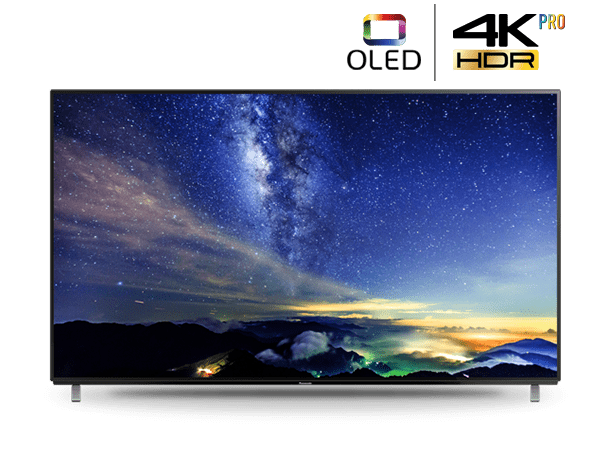 Panasonic OLED
EZ950 Series TVs
• 4K Pro HDR
• OLED Panel
• HCX2 Processor
• Hollywood Lab Tuning
• Multi HDR Support
• Quad-Core Pro
• Smart TV Networking
• Netflix
Panasonic OLED 4K Ultra HD TV Range