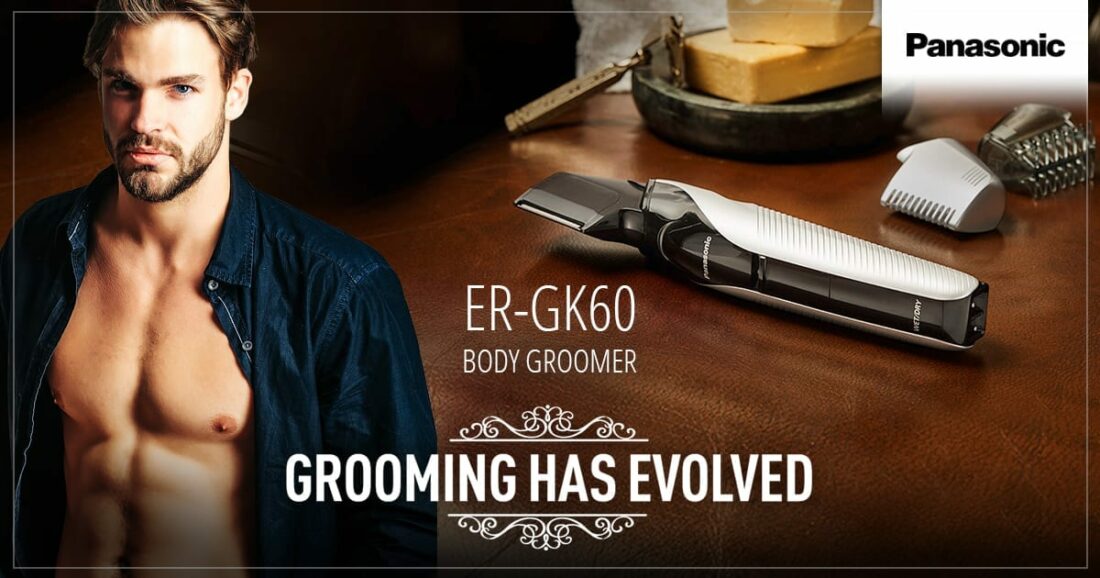 Unruly hair in hard to reach places? We've got the perfect tool to help you manscape at home, instead of spending big bucks on professional waxing and clipping. Meet the new Panasonic GK60; a wet/dry groomer designed to tame your body hair while gently protecting your skin.
3-in-1 grooming for body hair everywhere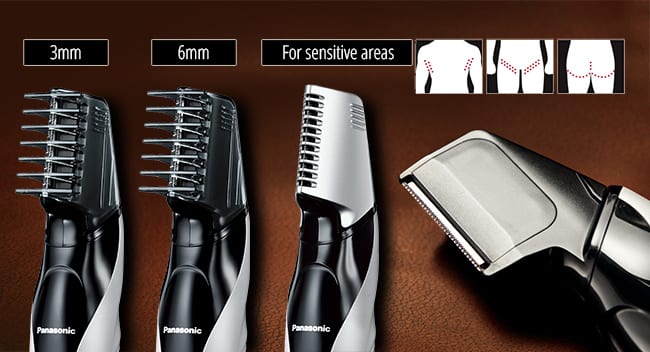 For perfectionists seeking a smooth finish, the GK60 shaves body hair down to a length of 0.1 mm. Unlike when using a safety razor, body hairs can be directly and easily removed without the need of shaving foam. You can also groom your chest and leg hair to a desired length using the GK60's 3mm and 6mm comb attachments, or tidy hair around your groin with an included attachment.
Protective blades gently guard your skin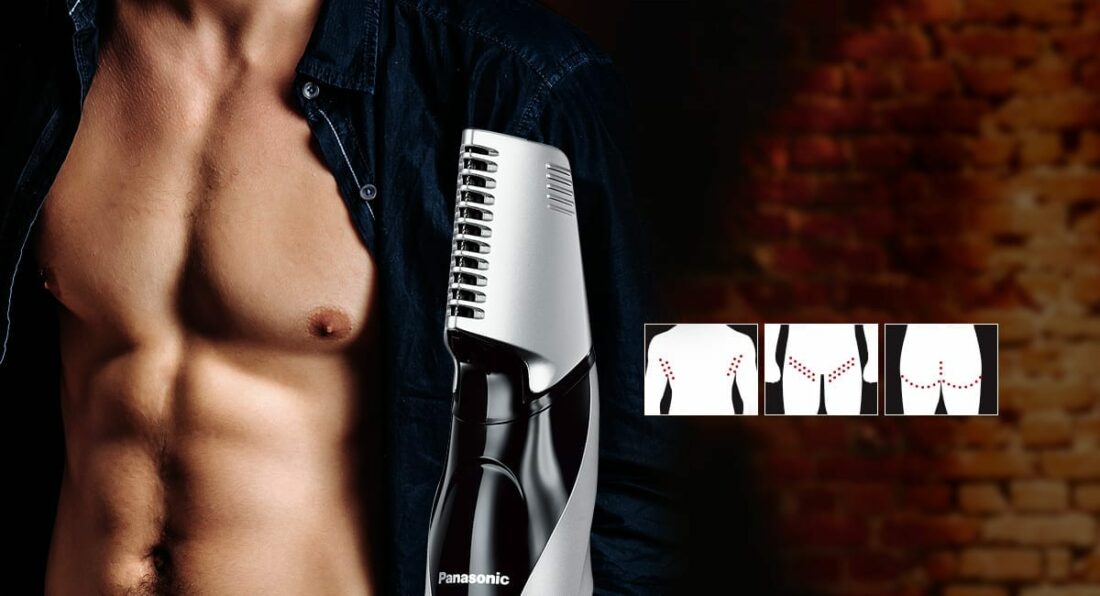 The GK60's protective blades catch body hairs while preventing cuts and skin irritation. The fixed blade (bottom blade) guards the skin, helping to prevent the movable blade (upper blade) from touching the skin. What's more, it's easy to use and cuts close and smooth.
Designed to reach those tricky areas with ease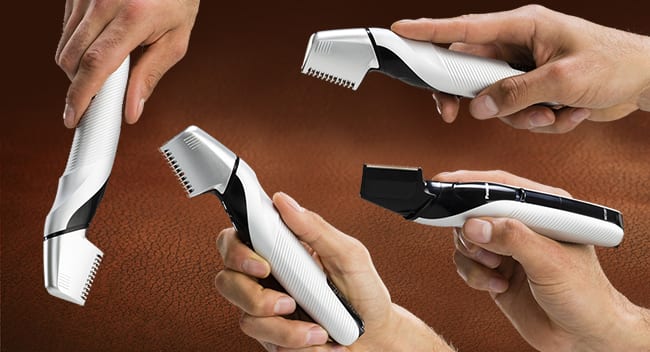 The GK60's industry-first i-shape design allows it to function with the same precision as a cut-throat razor. This slim, ergonomic shape makes it easy for you to trim hard-to-reach areas and those intimate regions where the margin for error is slim! With the GK60 body groomer, you can now achieve smooth and stylish body grooming at home without the fuss and expense of visiting a salon.
Wet and dry operation means less mess

You can enjoy the quick convenience of dry operation or use the GK60 in the shower and wash your hair clippings straight down the drain. The groomer is waterproof, so you can also allow shower or sink water to flow freely through the unit for easy and hygienic maintenance.
Always charged and ready for action
The GK60 comes with a handy charging station featuring an indicator lamp, so it's always ready for your grooming needs and easy to access. Each charge allows an operating of 40 minutes, giving you more than enough time to take care of business.
GK60 Body Groomer