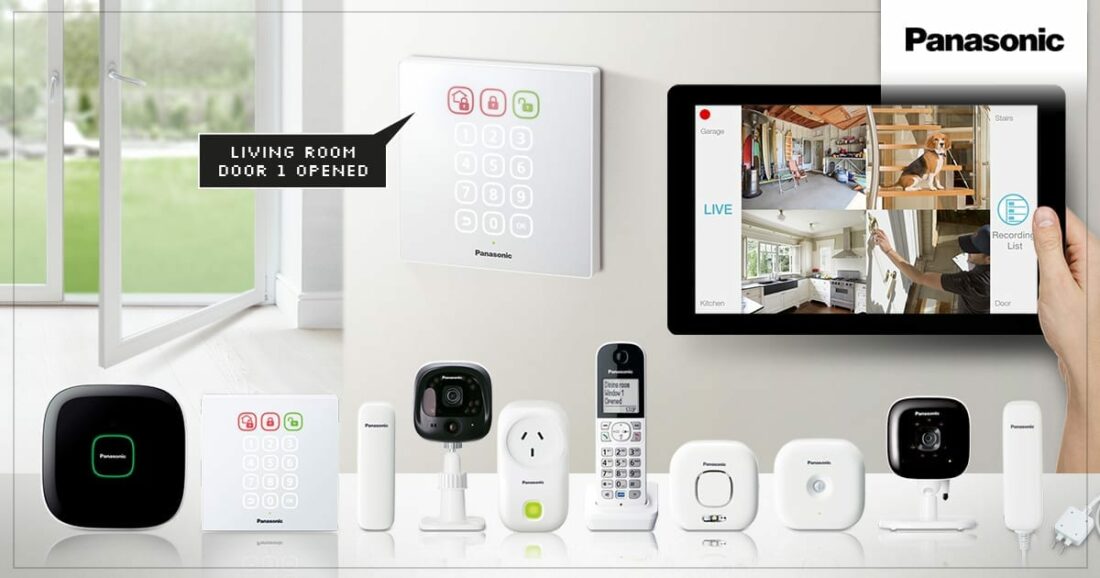 Our DIY Connected Home security and automation system is comprised of a range of clever devices and kits that allow you to remotely activate your electrical appliances and monitor your home via your smartphone/tablet. For example, you use smart plugs to schedule lights and appliances to turn on and off; place motion sensors and window/door sensors to detect intruders or to switch on a light connected to a smart plug; use indoor cameras to keep watch on specific locations such as your baby's room; or check the car in the garage or driveway using outdoor cameras. The range has now expanded to include the KX-HNK101 Optional Access Keypad that makes it simple to arm/disarm your system at the touch of a button.
Panasonic Connected Home Range
Easy system arming and disarming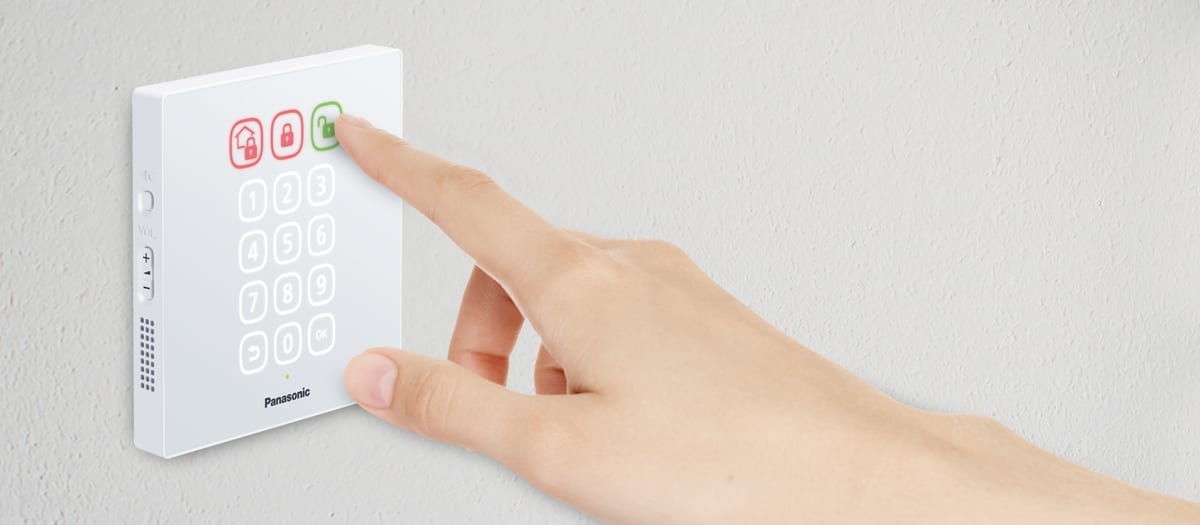 The new access keypad allows you to easily arm and disarm your Connected Home system just with the touch of your fingers. The access keypad can be wall mounted inside your home near the entrance and enables you to easily operate the Connected Home system without activating the app on your smartphone.
Talking notifications and illuminated keypad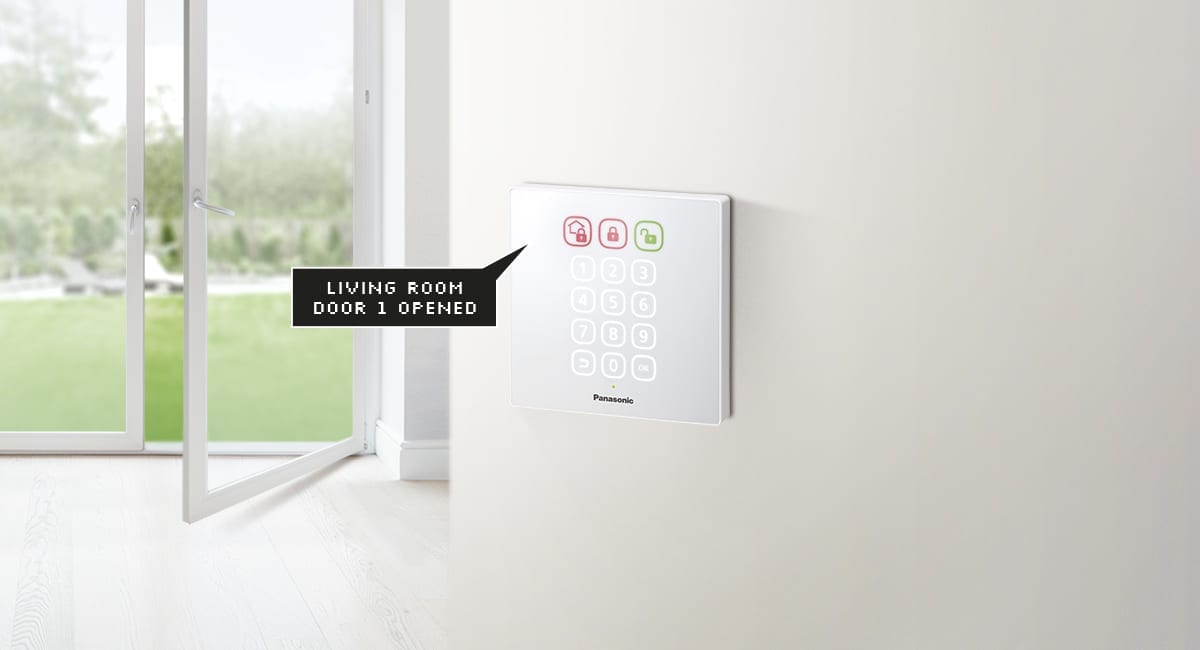 You'll receive verbal alerts through the access keypad if any Connected Home sensors or cameras are triggered, plus each touch-key is clearly illuminated for quick and easy access in lowlight or dark conditions.
KX-HNK101 Optional Access Keypad
Monitor and control your home with Panasonic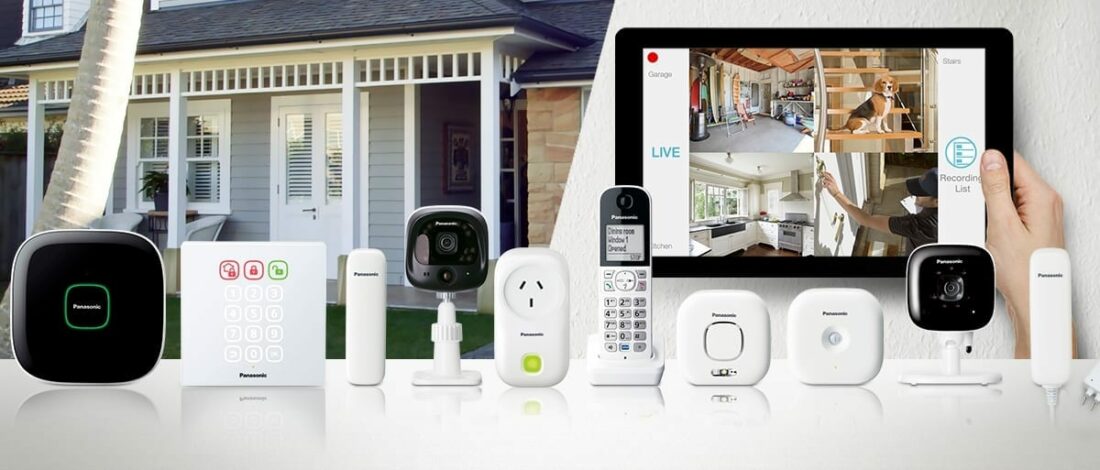 The Panasonic Connected Home DIY security and automation system is available in four different starter kits, which you can expand at any time with our à-la-carte options. Up to four cameras and 50 additional devices can be added to one Network Hub, there are no monthly fees or contracts and it's extremely easy to install!