The Panasonic 4K Ultra HD Premium Blu-ray player range includes two accessible models – DMP-UB400 and DMP-UB300 – which inherit the high picture processing capability of our premium DMP-UB900 Ultra HD Blu-ray Player – with a more competitive price tag. We also introduced the DMR-UBT1 which is Australia's first 4K Blu-ray player with Full HD recorder features. With the four models now offer, Panasonic now boasts Australia's widest 4K Blu-ray player line-up!
THX certification brings the cinema to your home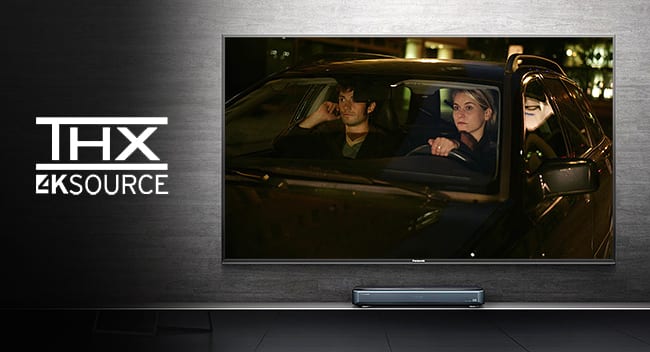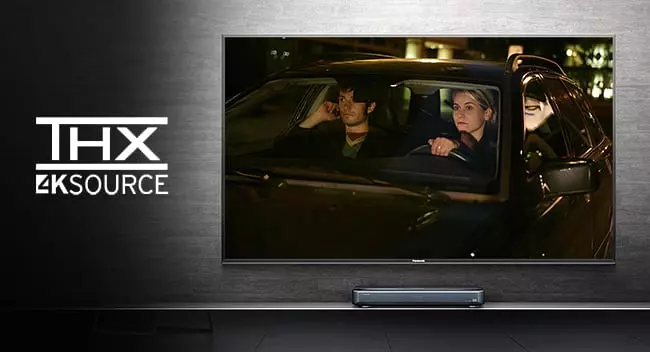 *DMP-UB900 only
The THX®-certified UB900 4K Ultra HD Blu-ray player reproduces the finely nuanced colours and rich, detailed images required to reproduce precisely the filmmaker's intentions. It also achieves truly lifelike premium surround sound. This superb combination means you can watch movies at home with virtually the same quality you enjoy at a commercial cinema.
Powerful 4K HDR image processing
Officially certified as Ultra HD Premium, all four models offer picture quality that is off the charts. Panasonic's HDR 4K engine, the HCX (Hollywood Cinema Experience) Processor for Ultra HD Blu-ray, delivers the most accurate movie playback, true to the filmmaker's intention.
Watch 2K content in 4K picture quality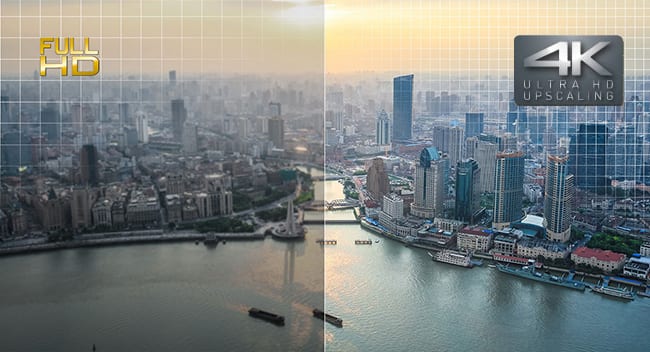 The Panasonic 4K Ultra HD Blu-ray range features original 4K Direct Chroma Upscaling technology. By converting Full HD signals directly into 4K signals, this technology achieves higher-precision image processing and transforms content into 4K images with natural textures and incredible depth.
Stream exceptional 4K online video content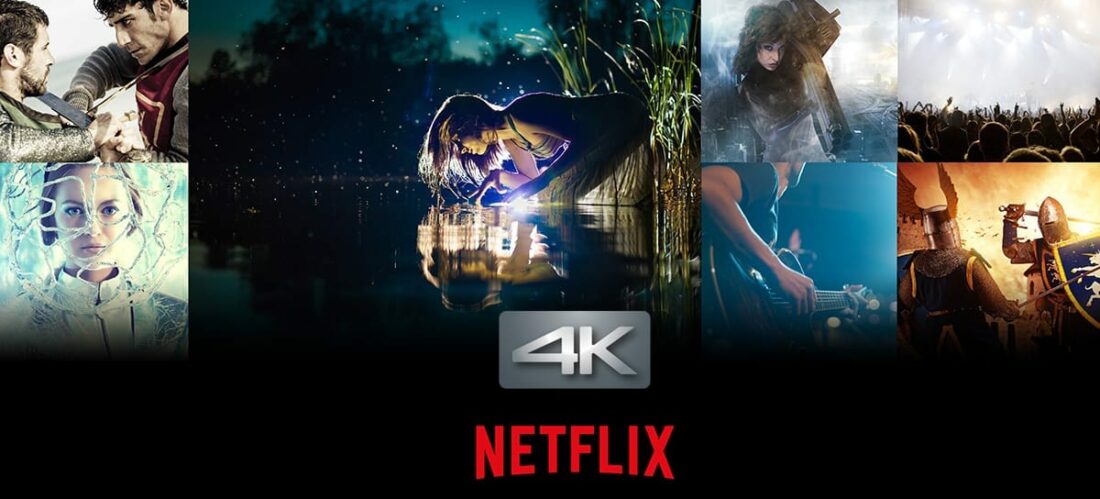 Demand for 4K content continues to expand, so naturally our 4K Ultra HD Blu-ray models support 4K VOD (Video on Demand) services to deliver an exceptional experience for discerning viewers who demand exceptional quality in picture and sound. The UB900, UB400 and UBT1 even let you mirror content on your smartphone or tablet, and include built-in Wi-Fi.
Experience the ultimate in sound quality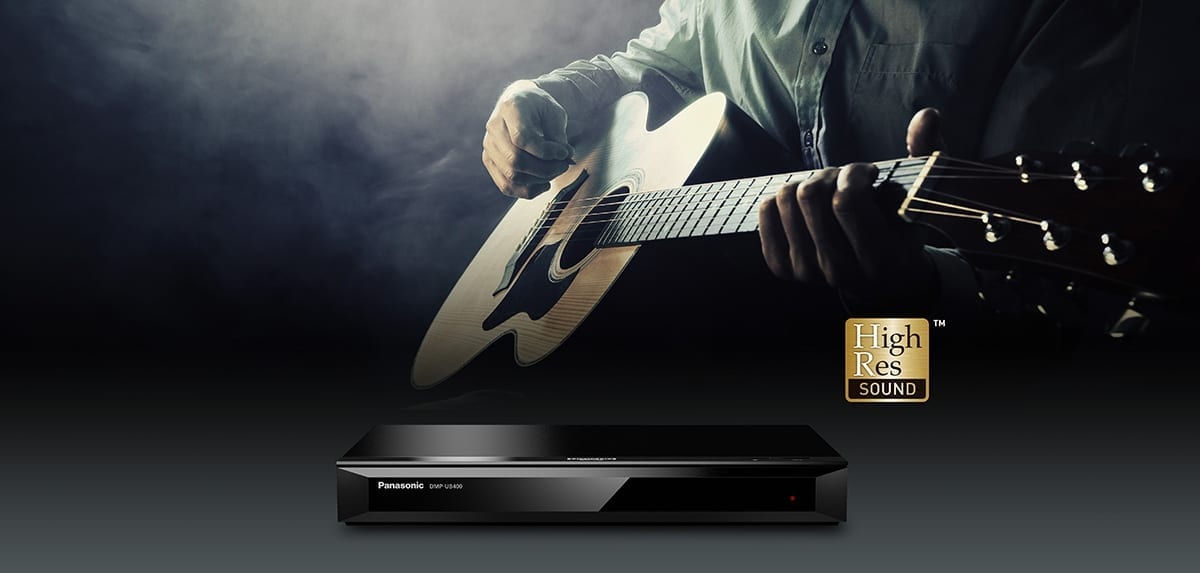 In addition to conventional WAV/FLAC/MP3/AAC/WMA formats, Panasonic 4K Ultra HD Blu-ray models can also reproduce DSD (5.6 MHz/2.8 MHz) and ALAC music files. Simply connect to a home audio system to enjoy music sources equivalent to studio master sound quality. For more premium audio technology, the UB900 and UB400 also separate audio and video signals via two HDMI outputs, suppressing unwanted noise to achieve studio master sound quality.
Enjoy vibrant images even in bright rooms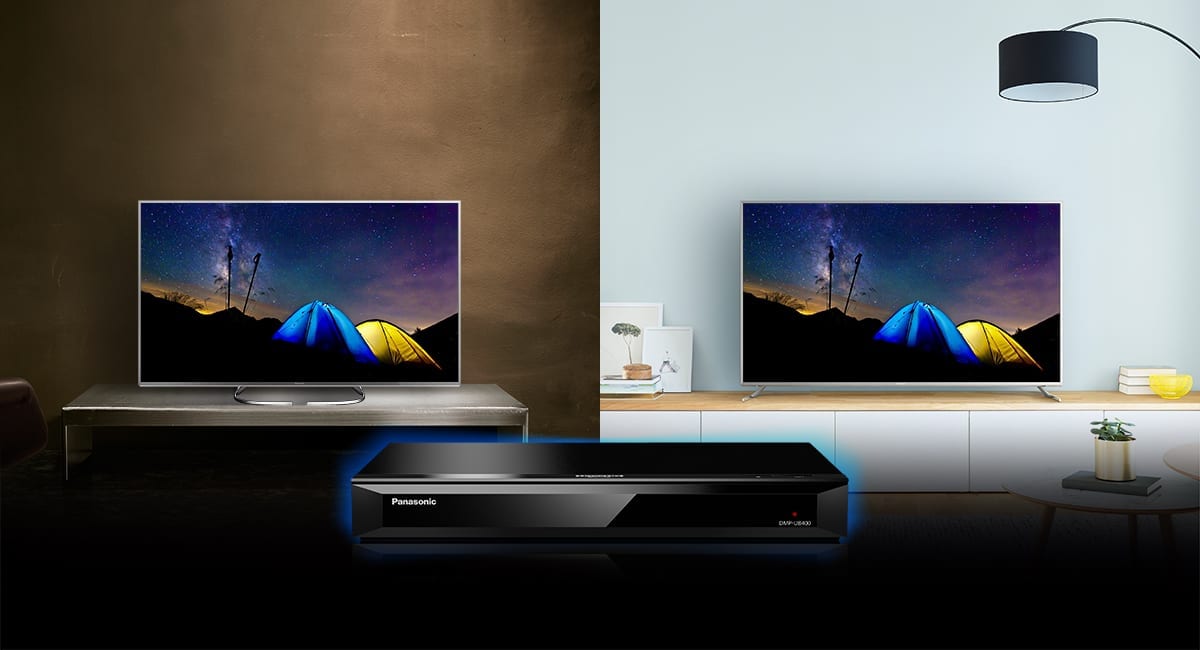 Images in dark scenes can be difficult to see in brightly lit rooms but with our new Ultra HD Blu-ray players, you can activate the Optimum HDR Processing function to forcibly raise the brightness of low-brightness areas.
A full suite of smart recording features
*DMR-UBT1 only
The UBT1's recorder suite of features provides flexible recording and viewing to suit your lifestyle – from recording in Full HD to the 2TB HDD or Blu-ray/DVD disc; viewing via TV, smartphone or tablet; using the Twin HD Tuner to record free to air TV programs while watching Netflix; and having access to TV programs in and out of the home.
Features at a Glance
DMP-UB900 4K Ultra HD Blu-ray Player
DMP-UB400 4K Ultra HD Blu-ray Player
DMP-UB300 4K Ultra HD Blu-ray Player
DMR-UBT1 4K Ultra HD Blu-ray Player & Full HD Recorder
Effortlessly create your dream home cinema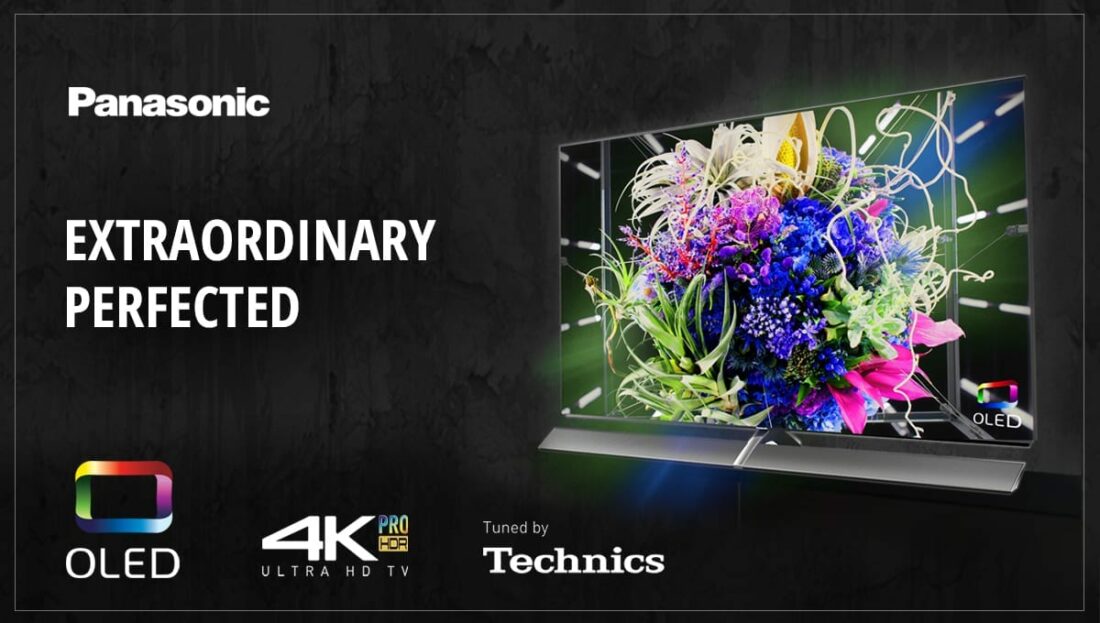 When combined with a Panasonic 4K Ultra HD TV, Panasonic Blu-ray players and recorders really do bring Hollywood to your living room. You'll never want to go out to the movies again!
Panasonic Television Range