'Ray Martin's World'
First Major Solo Photo Exhibition
Ken Duncan Gallery, Erina Heights
15 to 23 July, 2017
Proudly Sponsored by Panasonic
Ray Martin is a legend in Australian journalism, with an unmatched record of Gold and Silver Logies and People's Choice awards. In 2011, he was recognised with an Order of Australia for his journalism career and charity work. Beginning as a cadet at the ABC in 1965, he travelled the world as a foreign correspondent for a decade, reporting for a wide range of high-rating programs – everything from Four Corners, This Day Tonight, Sixty Minutes, A Current Affair and Sunday. Over his fifty-plus year career Ray has also hosted countless TV specials including the Australian Bicentenary, Federal Elections and Carols by Candlelight.
Although best-known for his award-winning reporting and interviewing skills, Ray Martin has spent almost as much time taking photographs. Ray has long been a fan of Panasonic LUMIX and you can see some incredible examples of his work using our cameras in the Ray Martin's World book and in Chasing the Light, an award-winning documentary film made with Ken Duncan.
"I'm like the bloke in the TV ad for American Express – "I never leave home without my Panasonic LUMIX camera!"
– Ray Martin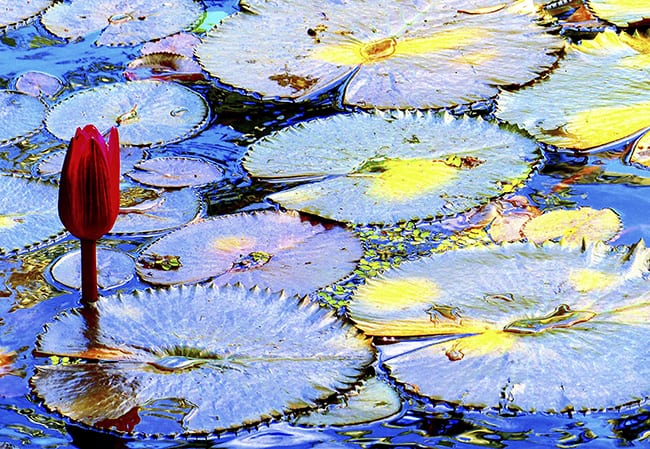 When Ken Duncan first met Ray on the set of The Midday Show almost 30 years ago, he had no idea that Ray harboured a deep passion for photography. Ken was just there to be interviewed by Ray about his new book. But it quickly became obvious to Ken that he had met a kindred spirit and their somewhat serendipitous encounter was the beginning of a firm friendship.
Now, Ken Duncan's Gallery on the beautiful NSW Central Coast is hosting Ray Martin's World – an impressive image collection that constitutes Ray Martin's first major photographic exhibition.
"What excites me most about Ray's photography is that he doesn't allow himself to get bound up by technicality. He keeps it simple and gets stunning shots. In fact, most of his images are shot with a little Panasonic LUMIX camera. I believe we can all learn – as even I have – from his simple approach."
– Ken Duncan
A master storyteller, Ray Martin will also be hosting intimate one-hour sessions (max 40 people each) during the course of the exhibition. 'In Conversation with Ray' promises to be an enlightening and entertaining experience, with Ray sharing the stories behind a selection of his favourite photos and answering questions from the audience. Apart from the exclusive sessions, Ray will be available to chat with visitors and sign copies of his books over both weekends – July 15 & 16 and July 22 & 23.
In Conversation with Ray
Bookings essential
15 & 16 July, 2017
Ken Duncan Gallery
414 The Entrance Road, Erina Heights NSW
Ray Martin's World
A Major Photographic Exhibition
15 – 23 July, 2017
Ken Duncan Gallery
414 The Entrance Road, Erina Heights NSW
Free admission, open daily from 10am