With the purchase of 47 Panasonic Toughbooks, Sydney Adventist Hospital (SAH) has moved into the digital e-Health age. Offering a range of advantages, SAH's implementation of e-Health is set to significantly enhance the way health information is shared. The Toughbooks will help the hospital move towards its goals of a paperless environment and to minimise the risk of human error.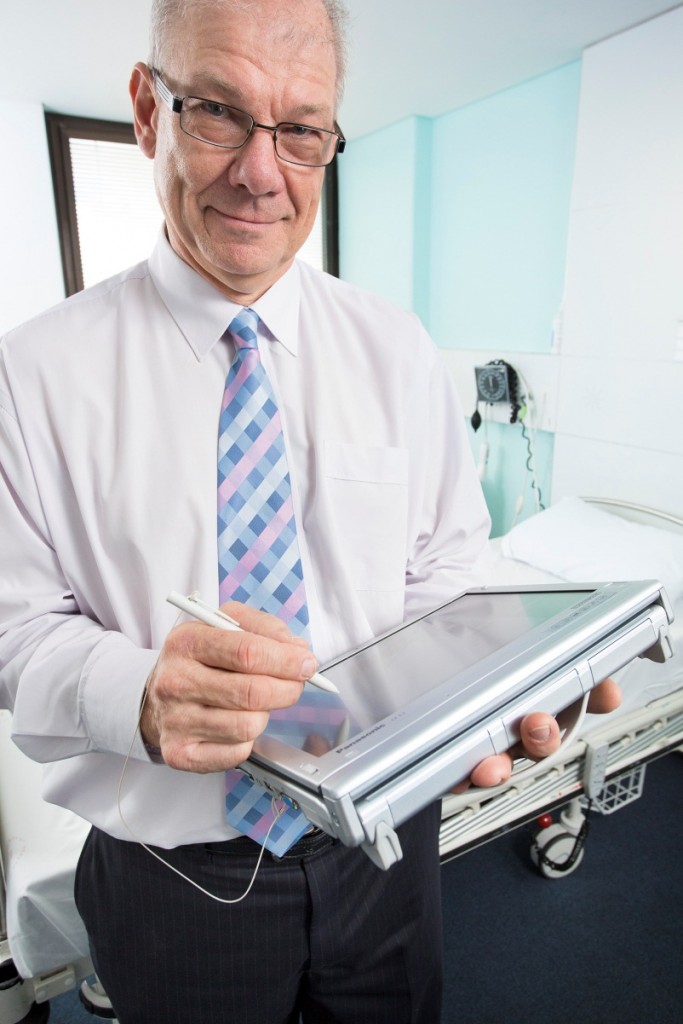 The use of electronic records allows medical information to be easily accessible to medical professionals when and where they need it – from patients' bedsides to doctors' offices through to corridors and diagnostic areas. The mobile technology used needs to be able to withstand the knocks, drops and spills you would expect in a busy medical environment.
The 47 Toughbook CF-C1 tablet PCs are being used by doctors and nurses to access an in-house clinical information system called SanCare. SanCare is integrated with SAH's Patient Administration System and billing system, and supports important functions such as admission, discharge and transfer, medical progress notes and patient observations, diagnostic test ordering and referrals.
The CF-C1 is the world's lightest 12.1 inch convertible tablet PC making it the ideal business rugged solution for SAH. It features a special drainage system that protects the keyboard and interior from spillages, and can withstand falls from a height of up to 76cm without being damaged, protecting the hard disk from harm.
Chris Williams, CIO of SAH, said that the combination of ruggedness, light weight and generous battery life was important in the decision to go with the CF-C1 solution. "We were looking for something that would be rugged enough to survive the demands of everyday hospital life, but that was also not too heavy as the staff needed to be able to carry them around easily. The other important factor that was a must-have for us was a reasonable battery life, so that battery changing wouldn't disrupt the shift too much."
Panasonic's Toughbook CF-C1 was the solution SAH had been looking for. "In our opinion, any technology that positively assists clinical physicians is definitely worth investing in, as it supports better care for everyone," said Williams.
---
Contact us
Contact us for more information on Panasonic Business products:.