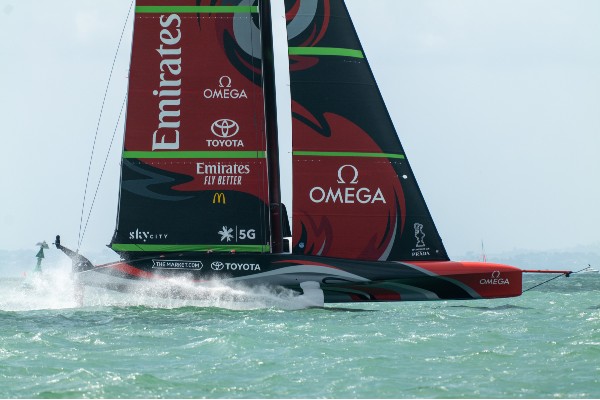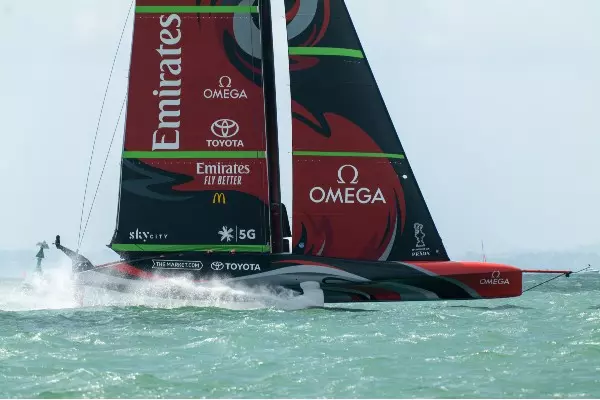 When TVNZ had to fit out their temporary studio at the America's Cup village in Auckland, they decided to operate it remotely from their network centre approximately 2kms (1.2 miles) away. New Zealand's state broadcaster had the local broadcasting rights for the 36th America's Cup sailing race held in Auckland in March 2021.
TVNZ Studios & Broadcast Events Operations Manager Tony Chapman said, "We had recently purchased three Panasonic AW-UE150's to go into our regional news studios, but we decided their first deployment would be at our temporary studio in the America's Cup village. Space was tight so having cameras that we could operate remotely was a perfect solution." Chapman went on to say, "We have been delighted with the performance of our new Panasonic studio cameras (AK-UC3000) and we knew the PTZ cameras would deliver a similar result, we were not disappointed".
The cameras were controlled from a Panasonic AW-RP150 and AK-HRP1000 Remote Operation Panels back at the TVNZ headquarters about 2km's (1.2 miles) away. A Panasonic AK-UC3000 studio camera was also utilised on a jib for studio wide shots and a virtual set that was part of the cup coverage.
The America's Cup and preceding racing ran from December 2020 through to Mid-March 2021 and on race days TVNZ's broadcast was running for over three hours a day. Tony Chapman commented, "The Panasonic PTZ cameras worked a treat, proving to be as reliable as we hoped, and the on-air pictures looked great. A perfect solution to a tricky space problem. We're looking forward to deploying them in our remote news studios now."
Rick Haywood from Pro Video Systems, the New Zealand distributor for the Panasonic Pro-AV products said, "We were delighted that the UE150's delivered such great pictures on air and allowed TVNZ to operate four cameras in a relatively confined space without the need for multiple operators. We are seeing more broadcasters looking towards the benefits of these compact solutions, it is definitely a trend that Panasonic are ready to support."
This case study and images are reproduced courtesy of Pro Video Systems New Zealand and TVNZ. Pro Video Systems are the national distributor for Panasonic Broadcast and Professional Video products in New Zealand. To contact please visit: https://provideosystems.co.nz/contact-us/
---
Contact us
Contact us for more information on Panasonic Business products:.