12 July 2011 – A company responsible for speeding up insurance claims and repairs for cyclone and flood-affected Queenslanders has been named the state's 'Business of the Year'.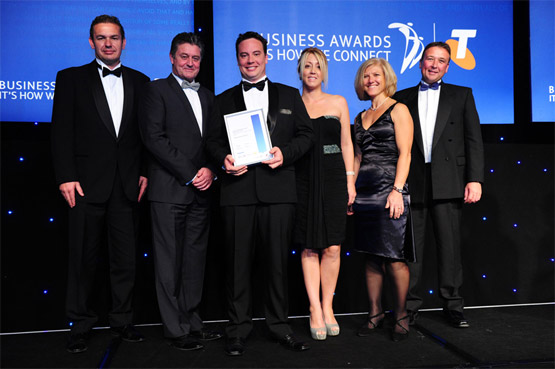 Stream Group Aust Pty Ltd, which provides assessing and repair management services for insurance companies in Australia and New Zealand, managed more than 15,000 claims in the first three months of 2011, equal to its total activity the previous year.
Work following the Brisbane floods, Cyclone Yasi and the Christchurch earthquakes saw the Strathpine-based business, established in 2007, increase staff this year from 122 to 145.
Other winners of the Telstra Business Awards included Flash Fotos of Maroochydore, Zehnder Maleny-based Gluten Free, JADE Corporate & Community Development of Mackay and Samies Girl Seafoods, of Hamilton in Brisbane.
Telstra Business Group Managing Director and Awards Ambassador Deena Shiff said all winners were entrepreneurs and innovators running outstanding businesses whose success was an inspiration for the small and medium business sector.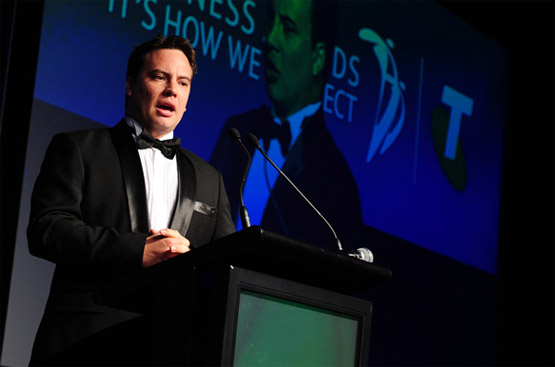 "We are proud that the Awards program, now in its 19th year, continues to celebrate risk-takers and achievers who are creating local job opportunities and are the backbone of local communities," Ms Shiff said.
Stream Group's innovative online tender system allows its inspection of damage to be posted to accredited suppliers who can tender remotely for the repairs, allowing work to be fauthorised in days compared with the traditional model that can take three to four weeks.
Founder and director Don McKenzie said Stream Group's online tender market provided a lower cost for the insurance company and allowed more tenders without causing inconvenience to the insured homeowner through multiple visits by builders for quotes.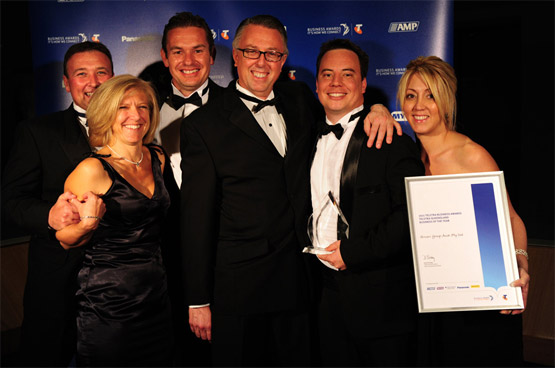 Telstra Business Awards judges said Stream Group had developed a highly innovative software platform and taken a commanding position in the industry, creating tangible benefits to consumers impacted by disasters and reduced costs to the industry. The judges added that its "financial results are superlative with an enormous growth curve."
Mr Steve Rust, Managing Director of Panasonic Australia, said: "Panasonic applauds the innovative spirit, customer focus and openness to new business opportunities that Stream Group has demonstrated. It has always been Panasonic's belief and action that the path to transforming great ideas into business success is inspiration, coupled with hard work and determination and Stream Group has certainly demonstrated this."
Related Links:
Panasonic Australia Medium Business of the Year Award video
QLD Business of the Year video
---
Contact us
Contact us for more information on Panasonic Business products:.