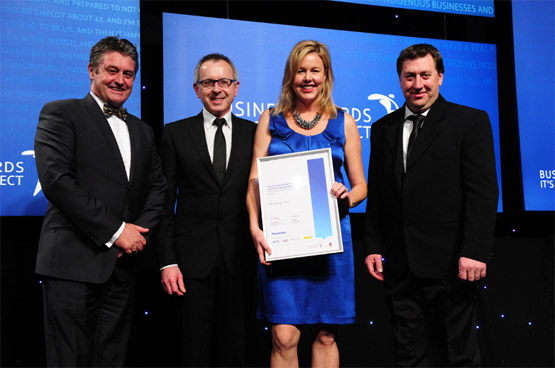 22 July 2011 – The Adelaide Hills pioneer of miniature jars of jams now exported to 25 countries has been named the Telstra South Australian Business of the Year.
Beerenberg Farm, a family-owned business that began by growing strawberries in the 1970s, has developed into an international condiments brand with 60 products found in supermarkets, airlines and top hotels.
The Hahndorf manufacturer, which employs 54 people and operates from a farm owned by the Paech family since 1839, also won the Panasonic Australia Medium Business Award at the 2011 Telstra South Australian Business Awards in Adelaide tonight.
Other Awards winners included apparel retailer Brazcom Imports of Glenelg North, Adelaide-based advisers to health carers Health and Life, container supplier SCF Group of Mile End, and powerline construction business Cowell Electric Supply of Cowell.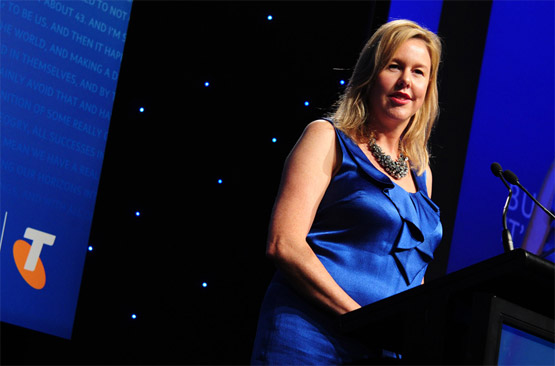 Deena Shiff, Group Managing Director Telstra Business and Telstra Business Awards Ambassador, said all winners were entrepreneurs and innovators running outstanding businesses whose success was an inspiration for the small and medium business sector.
"We are proud the Awards program, now in its 19th year, continues to celebrate risk-takers and achievers who are creating local job opportunities and are the backbone of local communities," Ms Shiff said.
Beerenberg Farm Director Anthony Paech said the business pioneered portion serves for its products in the mid 1980s, enabling it to secure its first hotel contract in 1986.
Since then, the company has been tailoring products to customer requirements and market trends, introducing state-of-the-art manufacturing equipment to meet increased demand for its retail products and food services business.
In 2010 Beerenberg Farm's record of excellence with its jams, chutneys, dressing and sauces saw it inducted into the South Australian Food Industry Hall of Fame.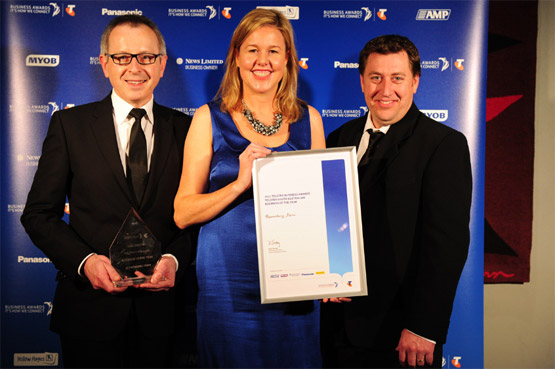 Telstra Business Awards judges said Beerenberg Farm was an iconic SA brand with strong family values that filtered throughout the business. They said the business had an impressive capacity to take a product from concept to market in eight to 12 weeks.
Mr Steve Rust, Managing Director of Panasonic Australia, said: "Panasonic applauds the innovative spirit, customer focus and openness to new business opportunities that Beerenberg Farm has demonstrated.
"It has always been Panasonic's belief and action that the path to transforming great ideas into business success is inspiration, coupled with hard work and determination, and Beerenberg Farm has certainly demonstrated this."
Related Links:
For more information visit the Telstra Business Awards
Panasonic Australia Medium Business of the Year  Award video
SA Business of the Year video
---
Contact us
Contact us for more information on Panasonic Business products:.