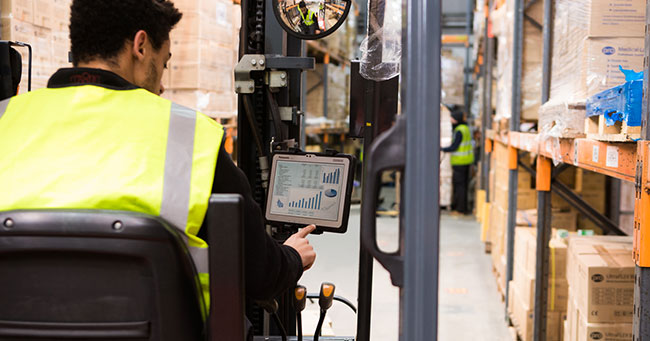 Its official, the Panasonic TOUGHBOOK A3 is an Android Enterprise Recommended (AER) device. What does this mean, and why should your organisation care? Read on to find out.
The Android Enterprise Recommended certification is designed to help businesses streamline the process of searching and evaluating devices to best suit their mobile operations strategy and organisational requirements. It's a stamp of approval from Google demonstrating certified devices adhere to enterprise level hardware, software and support standards.

Panasonic TOUGHBOOK A3 Tablet – An Android Enterprise Recommended device
In an increasingly mobile world, companies are recognising the advantage of empowering employees with an Android powered portable device to accomplish their business objectives. The combination of enterprise level apps and an agile, always connected workforce is proving to be the way forward for many industries.
For employees, an Android Enterprise Recommended device offers faster setup, a familiar operating system, and most importantly improved efficiency and productivity in completing their everyday tasks.
For IT Teams, there are also numerous benefits. From hardware consideration and device deployment, to remote management, and perhaps most importantly for any enterprise-level organisation – security.
Every device that qualifies to be AER must meet strict requirements for hardware and software. For CIO's and IT departments, this takes much of the guesswork and uncertainty out of choosing a suitable device for your organisation.
Large organisations can essentially use the list of AER certified devices as a shortlist of hardware that would best suit their requirements. Additionally, every manufacturer that has an Android Enterprise Recommended product is trained and supported by Google, adding peace of mind that technical and product support will be first-class.
Devices must also satisfy requirements in relation to deployment and device management. With AER scaling your operations to support your growing mobile fleet is easy. A set of standardised features ensure devices can be deployed and supported consistently regardless of whether you have 10 engineers on one site or 100 drivers across the country.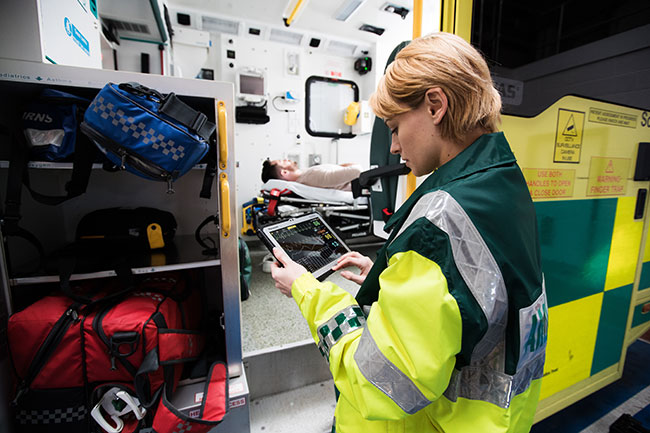 Support for zero-touch deployment is gaining traction in a world where working remotely is becoming more prevalent. It enables IT administrators to enlist an enterprise mobility management provider to roll-out corporate-owned hardware in a fast, easy and secure manner. Zero-touch makes it a breeze to configure devices remotely and have them shipped with enforced management and security policies direct to employees so they can simply open the box, power on the device and get to work immediately.
Other methods for enrolment are also supported including setup via a NFC (near-field communication) tag, EMM tokens, QR codes or logging in with an Enterprise Google account.
AER certification also ensures organisations can fully leverage the remote management capabilities of the Android platform. A robust feature set allows for an incredible amount of flexibility, from locked-down mobile experiences to employee freedom with limited oversight over custom apps and data.
Essential enterprise capabilities are supported including enforcement of password requirements for unlocking devices, remotely locking or wiping lost devices, and remotely distributing and managing apps.
Despite these innovative deployment conveniences and management features, the aspect CIO's, IT admins and compliance teams appreciate the most are regular security updates.
All AER certified devices must provide 90-day security updates, available for five years from the launch date of the device. This gives admins and CIO's peace of mind, ensuring maximum ROI and longevity for their investment. It also means any newly discovered vulnerabilities that may compromise the device or its data are constantly being monitored and can be patched quickly. The ability to schedule over-the-air system updates and automatically lock out devices that are not compliant adds an additional layer of security.
Panasonic's effort to ensure the TOUGHBOOK A3 is a certified device speaks volumes about their commitment to the Android platform as an enterprise-level product. The certification is a difficult undertaking, with some extremely rigorous testing against the best practices in the industry.
These are some of the major factors required to be considered a Rugged Android Enterprise Recommended product:
MIL-STD-810G or IEC62-2-32 Certification – 2 metre repeated drops to concrete (The A3 has been tested against 1.5m drops)
Minimum IP54 Certified (The A3 is IP65 certified)
Guaranteed Support for Android 9 & Android 10
If you're looking to empower your organisation with enterprise-level hardware or want to know more about our Android Enterprise Recommended certification, please drop us a line.
To stay up-to-date with TOUGHBOOK products and developments follow us on LinkedIn.
---
Contact us
Contact us for more information on Panasonic Business products:.