Innovation is a philosophy that sits at the heart of everything Panasonic does, from consumer to business products that enhance the way we live and work. At Integrate 2012, Australia's largest audio visual, entertainment, information and communications technology event, Panasonic unveiled a number of exciting new products that stood out from the crowd.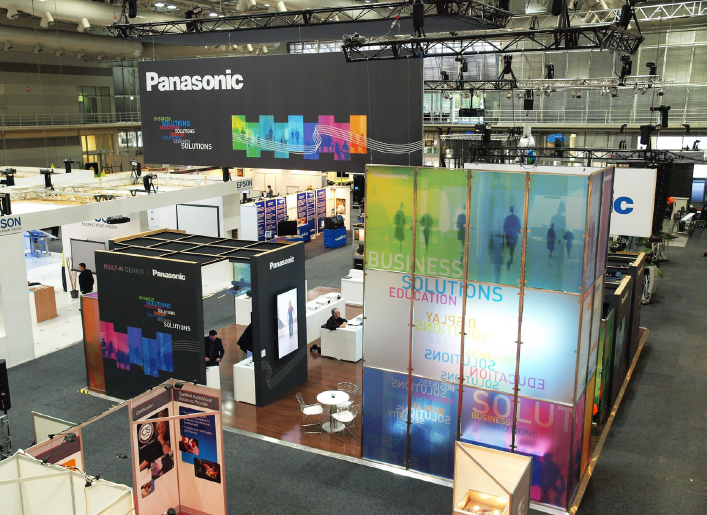 The introduction of a high definition 3D video conferencing solution (HDVC) was the first time such a system has been released in the Australian market and the release has already seen the Australian Dental Association NSW Centre for Professional Development sign up for trials using the system to stream live high definition video for training purposes.
Also unveiled was the world's first lamp-free projector series with HDBaseT™ technology. This new series of projectors replaces a conventional lamp with new LED/laser diodes boosted by Panasonic's proprietary technologies for long lasting high brightness of more than 3,000 lumens. In another world first, a high brightness compact LCD projector with HDBaseT™ technology simplifies the wiring, installation and maintenance for projectors.
The firsts kept coming with Panasonic's first ever LED video wall display featuring stunning picture quality with high brightness and an ultra-narrow bezel for near seamless wall installation. A 65 inch interactive plasma display also garnered attention, offering an ideal means of delivering highly effective and innovative presentations across a wide variety of situations.
Finally, Panasonic announced the thinnest LED LCD display solution for digital signage and large venues. Its light weight makes it ideal for ceiling-suspension and offers greater installation flexibility, while still delivering large screen images for digital signage applications and large venues.
Panasonic will continue to innovate and push the boundaries with the aim of creating more advanced, powerful and effective solutions for both the business and consumer markets.
---
Contact us
Contact us for more information on Panasonic Business products:.