Over the past 100 years, the Panasonic brand has become a trusted name in durable, innovative consumer electronics. That legacy is now helping to propel our strength in the auto business.
On the 2018 Automotive News global top supplier ranking report, Panasonic ranked #13 for our leadership in infotainment platforms, advanced driver assistance systems, auto batteries and other technologies. We're proud to partner with the world's leading vehicle makers to revolutionise the driving experience by leveraging disruptive technology like the Internet of Things, Big Data and sustainable energy.
Panasonic Infotainment
Next Generation In-Vehicle Experience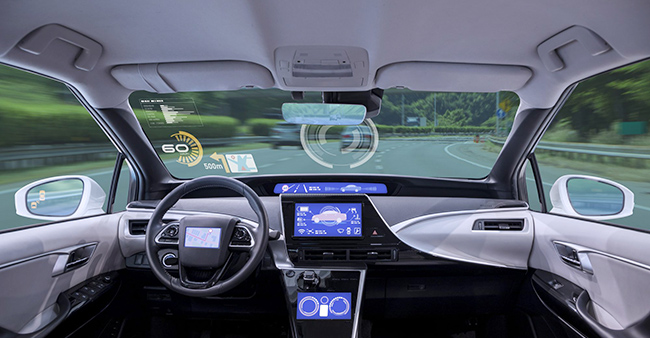 As the lines between controlling a vehicle and experiencing it, Panasonic's industry-leading infotainment systems take personal data and voice activation to the next level.
Panasonic | Ford SYNC® 3 Infotainment System
Inside the development of Ford's SYNC 3
Ford SYNC 3 is a prime example of the consumer-centric approach Panasonic takes when developing solutions. Its role was to lead SYNC 3's software and hardware design, development and implementation for a fast, easy-to-use system with enhanced response to driver commands. Today SYNC 3 scores so well, it's considered a competitive advantage for Ford. According to the J.D. Power Initial Quality Study, "The Ford SYNC® 3 Infotainment System is a primary contributor to Ford Motor Company's strong performance."
READ MORE: Panasonic Automotive Infotainment Solutions
Panasonic Audio
Incomparable Automotive Soundscapes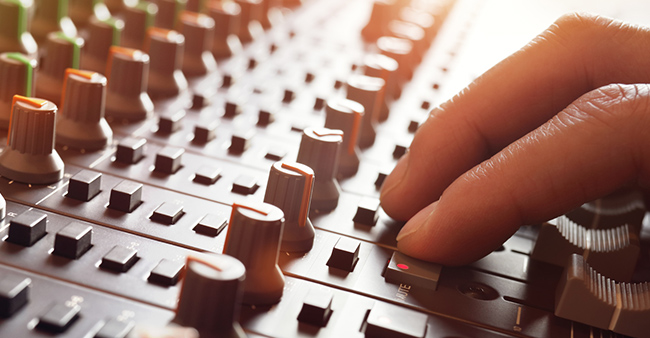 Proprietary speakers and premium audio systems deliver a sound that's been compared to what you'd hear at concerts by today's greatest artists.
Panasonic | Acura ELS Studio® Premium Audio System
Creating the ultimate Acura listening experience
An exclusive system for Acura vehicles, ELS Studio Premium Audio started with the collaboration between Panasonic and 8-time Grammy® Award-winning producer and engineer Elliot Scheiner. Dissatisfied with performance of what were considered the best systems on the road, the Panasonic/Elliot Scheiner team wanted to introduce drivers to the emotion and intimacy of the recording studio, preserving the artist's authenticity.
Discussing the system with Sound & Vision, Scheiner said "I wanted any artist to get into the car and say, 'F—, this is it! This is exactly what it sounds like in the studio.' And now it's at that place where, whenever a musician gets in the car to listen to their own tracks, they go, 'This is unbelievable!'"
READ MORE: Panasonic Automotive Audio Solutions
Panasonic Autonomous
Advanced Driver Assistance Technology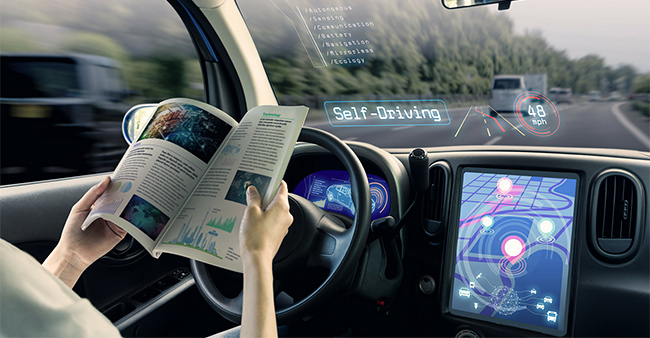 Advanced cameras, sensors and mirrors that build on our strengths in image-processing are helping to keep cars distraction-free.
Panasonic | Autonomous Living Space Cabin
An autonomous cabin vision for the future
Panasonic's concept of design-driven, fully-autonomous cars was revealed to the public at CES 2018. Our Autonomous Living Space Cabin represents the future of mobility, here the very act of driving recedes to the background. Travel time becomes 'live your life' time, and the car will be transformed into adaptive spaces that meet our needs. Based on this concept, our designers previewed four types of in-car environments: Family for facilitating family communication, Entertainment for enjoying entertainment, Relaxation for taking a rest in a leisurely manner, and Private for valuing personal time.
READ MORE: Panasonic Automotive Autonomous Solutions
Panasonic Battery Innovations
Revolutionising EV HEV Energy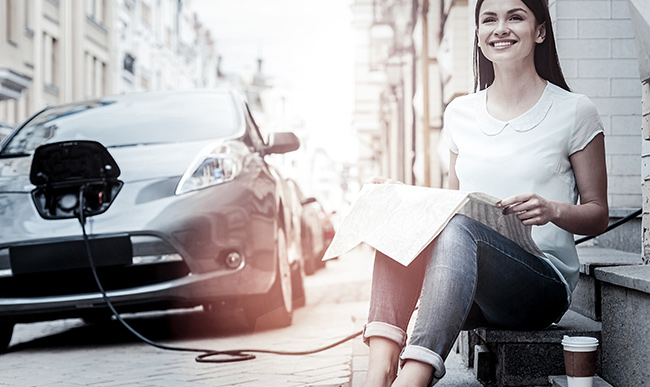 Our global leadership in a portfolio of battery solutions and advancements is powering the electric car industry.
Panasonic | ePowertrain Platform
A scalable solution for small EVs
Panasonic batteries and other technology are a driving force in electric and hybrid vehicle development and helping curtail carbon emissions. At CES 2018, we exhibited the concept for our scalable ePowertrain platform, intended to contribute to the advancement of the coming mobility society. Developed for EV bikes and micro EVs, this is an energy-efficient, safe powertrain that features integrated compactness, high efficiency, and flexible scalability. It consists of basic units, including a power unit (with an onboard charger, junction box, inverter, and DC-to-DC converter) and a motor unit. Our platform will help reduce costs and lead time for vehicle development by scaling up or down the combination of basic units in accordance with vehicle specifications such as size, speed, and torque.
READ MORE: Panasonic Automotive EV HEV Energy Solutions
Panasonic Connectivity
Next-Gen Connected Experience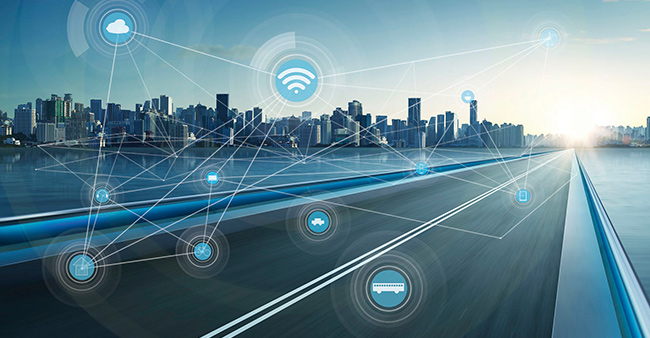 IoT is changing the way vehicles are designed and driven, and how roads are managed. Our tech is helping to shape those changes.
Panasonic | Cloud Solution for Cyber Attacks
Ensuring safe driving for connected cars
To detect and prevent vehicle cybersecurity issues, Panasonic Automotive provides proprietary prevention measures to ensure safe driving for autonomous and connected cars. Systems are compatible with Controller Area Network (CAN) and Ethernet, enabling detections of intrusions to the entire vehicle. As entire vehicle lines roll out, data can be collected from the cloud to more easily detect attacks. The system also provides OEMs ease of compliance with future in-vehicle security legislation.
READ MORE: Panasonic Automotive Connectivity Solutions
---
Contact us
Contact us for more information on Panasonic Business products:.