What can you expect to see in the world of cyber security throughout 2019? We examine five trends that are set to stand out in an already complex landscape of threats.
1. Data-Protection Concerns Will Propel Privacy-First Compliance
The introduction of the European Union's General Data Protection Regulation (GDPR) had wide-reaching impact with many countries around the globe adopting similar privacy legislation, including Australia's addition of the Notifiable Data Breach (NDB) scheme to the existing Privacy Act 1988.
Concern over how companies use and protect sensitive information will continue to push the implementation of security compliance policies throughout 2019. Risk-mitigation in this context spans everything from safeguarding against malicious attacks, protecting data from unethical or accidental disclosures, and adopting stricter controls across management of customer and database marketing information.
Privacy-first compliance measures, specialised technology and contingency procedures will all be on the radar for companies and organisations who need to balance security and IT resources with the ongoing demands of general operations.
2. Internal Risk Awareness Set to Increase for Cloud Migration
While efficiency and scalability benefits will continue to inspire widespread business migration to the cloud, there will also be a greater focus on managing infrastructure risks and compliance challenges. A recent report from the Unit 42's global threat intelligence team* noted that of the multiple high-profile breaches involving public cloud environments they analysed in 2018, none were due to the negligence of the cloud service provider, meaning businesses need to play a larger role in keeping their own workloads and data safe.
Findings showed that 29% of organisations experienced account compromises, 32% of businesses exposed at least one cloud storage service, and 23% of companies have hosts missing critical patches in the cloud. So enterprise cloud users who want to stay ahead of threats in 2019 will be looking inward to monitor risky configurations, anomalous user activities, suspicious network traffic, and host vulnerabilities.
*Unit 42, Palo Alto Networks + 5 Key Cloud Security Trends
3. A.I. Assaults Will Compel Cyber Defense Capital Investment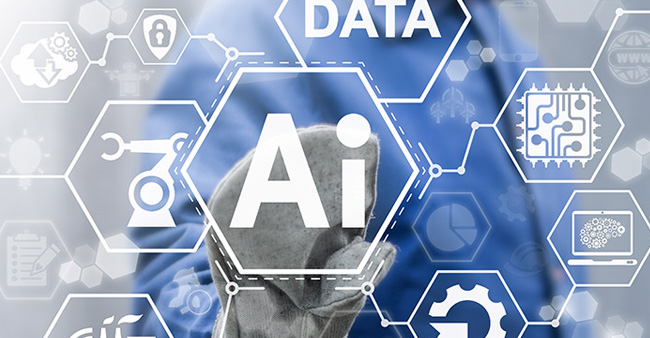 Balancing the benefits of machine learning with the threats posed by A.I to cyber security will continue to pull major focus throughout 2019. A.I.-powered malware designed to mimic normal behavior and evade detection, sophisticated targeted phishing attacks, and the manipulation of sensitive networks and mission-critical infrastructures are all likely to increase in volume.
As cybercriminals evolve their use of A.I to exploit system vulnerabilities, steal data and attack networks develop, we'll be seeing a greater need to invest capital in cyber protection and defense.
4. Autonomous Security Tech Uptake Will Continue to Rise
The weaponisation of artificial intelligence is naturally driving impressive defensive developments across the autonomous security system landscape. A.I.-based predictive analytics make it easier to detect anomalies in device, network, or user behaviour, connect the dots and leverage actionable insights to augment security operations in real-time. The uptake of runtime application self-protection (RASP) technologies that detect and prevent attacks without human intervention is also growing, particularly when integrated with traditional systems.
5. IoT Attacks Are Going to Grow in Scope and Complexity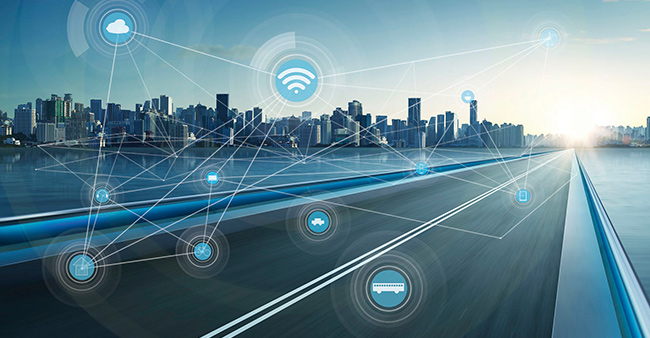 Research firm Gartner estimates there will be 20.4 billion IoT devices online by 2020*, from the most banal of household products (smart toothbrush, anyone?), through to residential and commercial security cameras, medical devices, connected cars, critical infrastructure and so much more. A report by FortiGuard Labs warns that threats occurring at the convergence of physical and cyber systems are only going to grow in scope, particularly as cybercriminals hone the complexity of their other attack vectors to exploit the insecurity of IoT**.
The reality is that at the lower end, many consumer IoT devices offer poor security features which open up users to a host of malicious threats. IoT ecosystems at the critical end of the spectrum may be more sophisticated and threat-aware but cybercriminals are advancing just as fast. In 2019 we should expect to see a great deal more emphasis on consumer education, manufacturer responsibility to adopt security by design, and a robust regulatory framework to enforce cybersecurity standards.
*Forecast: Internet of Things — Endpoints and Associated Services, Worldwide, 2016
**Fortinet Threat Landscape Indices for botnets, malware, and exploits for Q4, 2018
---
Contact us
Contact us for more information on Panasonic Business products:.