Intuitive operation lets you freely manipulate music, movies and images, to change ordinary meetings and presentations into visually active exchanges.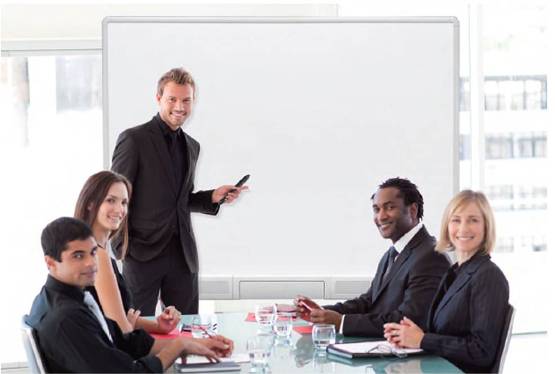 The elite Panaboard UB-T880W / UB-T880 is an interactive whiteboard that uses a projector to display PC images onto its surface and lets the presenter operate the data on the board with a finger or an Electronic Pen that works like a PC mouse. It adds an exciting visual element to meetings that used to be all talk and few pictures, and brings rich, paperless expression to presentations that previously depended on stacks of paper handouts.
http://www.youtube.com/watch?v=kXN3AObi-Rc
Key features
Large screen for high-impact presentations. 86-inch (UB-T880W) / 77-inch (UB-T880)
Both finger-touch and Electronic Pen compatible
Multi touch operation
Simultaneous operation of up to three points*
Built-in stereo speakers for effective presentations
Optional Wireless Kit
2 USB hub ports
* Two or more Electronic Pens cannot be used simultaneously.
The UB-T880W and UB-T880 Series Panaboards are available now from authorised Panasonic Business Systems dealers. For more information on Panasonic Business Systems products visit our official site here or call 132 600.
---
Contact us
Contact us for more information on Panasonic Business products:.