All the excitement of the Rio 2016 Olympic Games is about to unfold but can your TV tech handle all the action? If you don't want to miss a second, upgrade to a Panasonic VIERA TV and Blu-ray or hard disc recorder bundle. You'll feel like you're actually at the Games with the ability to record and watch when you want, live stream your favourite events straight to your mobile or tablet, and even watch two programs at once with picture-in-picture technology.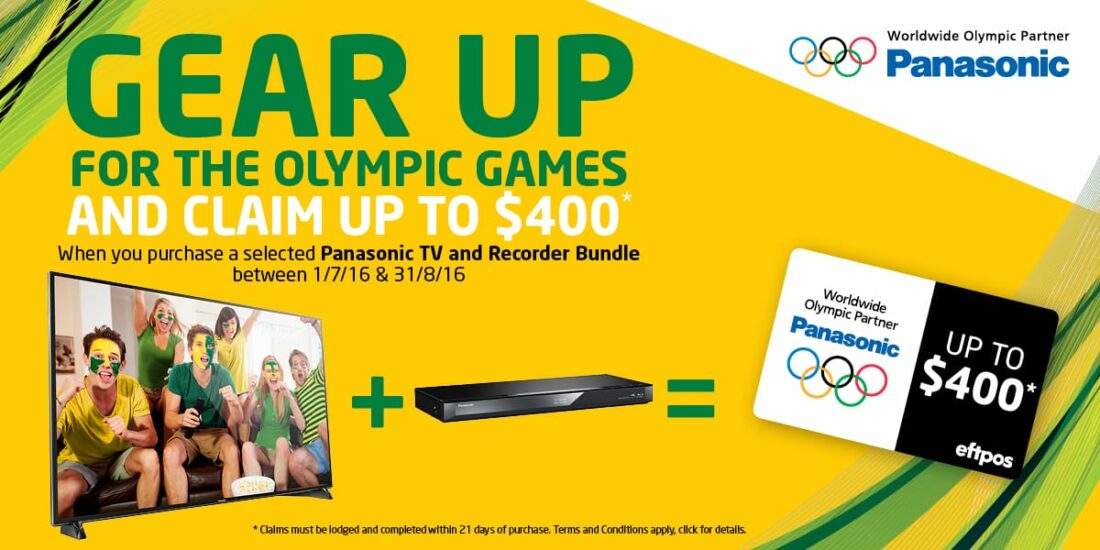 Even better, if you gear up with a selected Panasonic TV and recorder bundle between the 1st of July and the 31st of August 2016, you'll be eligible to claim a bonus eftpos card worth up to $400*! With that much cash to splash, you could also pick up a Panasonic soundbar to really complete the perfect home cinema Olympic experience.
*Terms and Conditions apply.
READ MORE: Gear up for the Olympic Games and claim up to $400
The Ultimate Olympic Panasonic TV and Recorder Bundle
With 14 different Panasonic VIERA TV and recorder bundles to choose from, you are spoiled for choice. Here's our top pick:
VIERA Ultra HD Premium 4K Pro LED LCD TV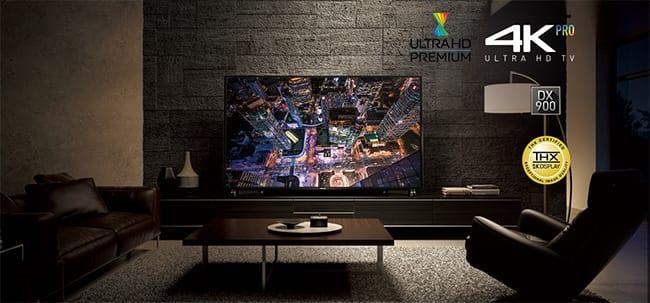 The VIERA TH-58DX900U 4K Ultra HD TV has been fine-tuned by Hollywood Labs to reproduce the filmmaker's vision, redefining what we think of as 'immersive picture quality'. Images are even more enhanced by High Dynamic Range (HDR) Premium, where contrast ratio and colour accuracy have both been expanded to produce a level of reality never before possible on television screens. Exceptional smart TV features and an elegantly designed frame and pedestal complete the package to make this a stand-out choice for your TV and recorder bundle.
READ MORE: High Dynamic Range (HDR) opens up a new world of image quality
Check out the TH-58DX900U
Smart Network 3D Blu-ray Disc™/DVD Recorder with Twin HD Tuner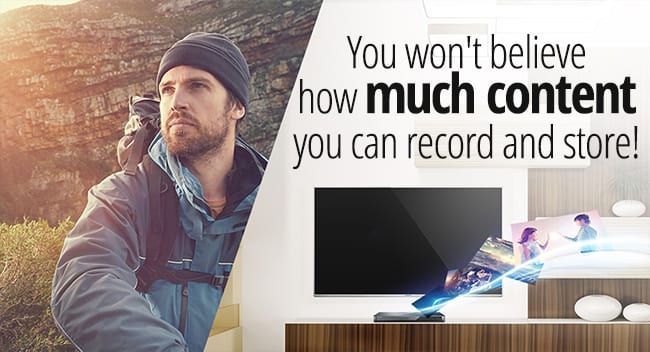 Our smart DMR-BWT760GN Blu-ray Disc™/DVD recorder and player features 4K Direct Chroma Upscaling and 4K networking with native 4K images from a digital camera or camcorder, plus remote streaming via TV Anytime, internet apps and a Twin HD Tuner. It also offers five times more HD recording with a 1TB hard drive and 684hrs of HD recording in HM mode. There's even a feature that automatically records your favourite content.
READ MORE: New Panasonic Blu-rays: record, store and watch much more
Check out the DMR-BWT760GN
And why not put your eftpos bonus towards a high-quality soundbar?
ALL Connected Audio 3.1ch Soundbar
The ALL70T soundbar brings films, music and sports action to life, using three integrated speaker drivers and separate wireless subwoofer to deliver cinema-worthy sound. Our flagship soundbar also provides wireless networking, allowing it to connect to other speakers from the Panasonic ALL Connected Audio family, so you can take your TV's audio or streamed music anywhere in the house. Plus, you can pair it with ALL2 speakers to create the ultimate 5.1ch surround sound system.
READ MORE: This first-class soundbar can morph into a surround sound system
Check out the ALL70T
With a Panasonic TV and recorder bundle, you can watch the Rio 2016 Olympic Games your way. Find out more about the recording, live mobile/tablet streaming and picture-in-picture features that will keep you up to date with every bit of Olympic action.
READ MORE: Record, watch and live stream the Olympics with Panasonic