We're calling the Rio 2016 Olympic Games the "time-shift Olympics" because Rio is 13 hours behind Australia, meaning an event commencing at 10.00am in Rio will be broadcast live at 11.00pm in Australia, and an event held at 8.00pm in Rio will be broadcast at 9.00am in Australia.
So how will you watch your favourite events if they are not going to be shown in Australia during prime time? If you don't want to miss a second of Rio 2016, you can upgrade to a Panasonic VIERA TV and recorder bundle. You'll feel like you're actually at the Games with the ability to record and watch when you want, live stream your favourite events straight to your mobile or tablet, and even watch two programs at once with picture-in-picture technology.
TV Anytime puts all the Olympic action in your hands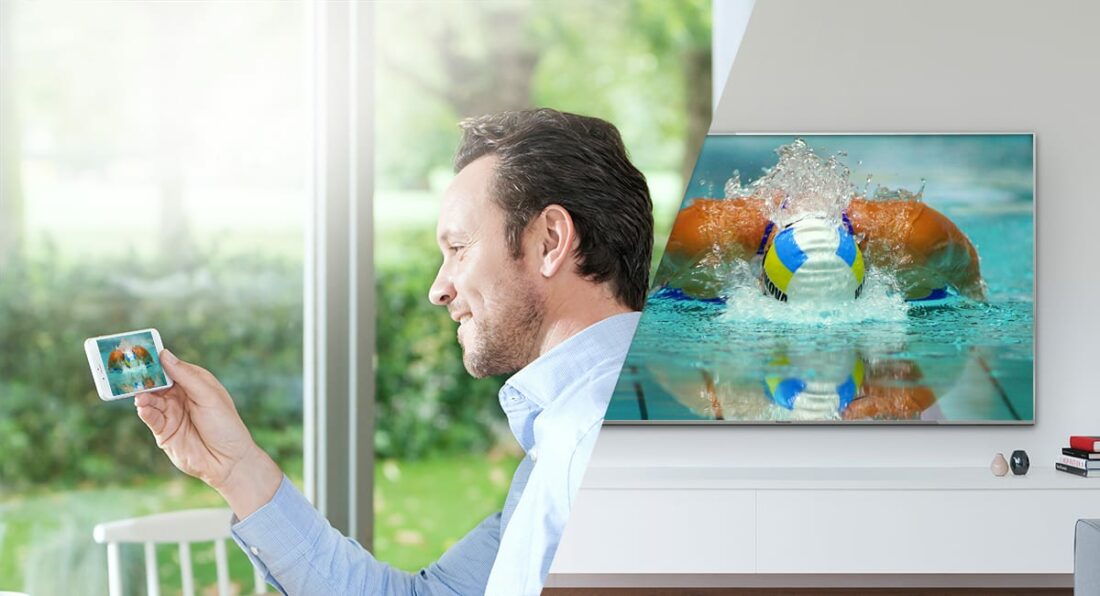 You can use TV Anytime on our new VIERA TVs, Blu-ray Disc™ and HDD recorder models to stream live Olympic events straight to your tablet or smartphone. Watch from another room, from your desk at work, or even from another country! This feature also lets you set events for timer recording and watch events you've already recorded, so you can catch up on all the highlights in your own time.
Record and store every unmissable Olympic moment

The new Panasonic Blu-ray Disc™ and HDD recorder range is an Olympic fan's dream come true, offering long recording times and large-capacity hard disc drives (HDD). For instance, the sensational DMR-BWT760 Blu-ray Disc™ recorder and player boasts a huge 1 terabyte hard disc drive and can record five times more content than the ordinary DR (Direct Record) mode, with up to 684 hours (HM Mode) HD recording.
READ MORE: Record, store and watch much more with Panasonic
Watch the Olympics and family favourites at the same time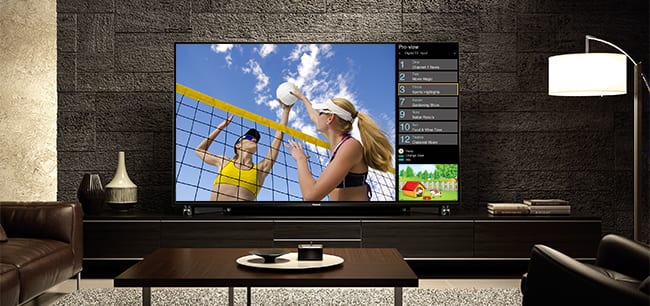 The Twin HD Tuner feature available with new models in our VIERA TV, Blu-ray Disc™ and HDD recorder ranges will double your viewing options by letting you watch two channels at the same time with picture-in-picture. If you're watching an Olympic event and the kids want to watch cartoons, you can both get what you want! You can even switch the volume between each program using your remote.
Gear up for the Olympics with Panasonic and claim up to $400*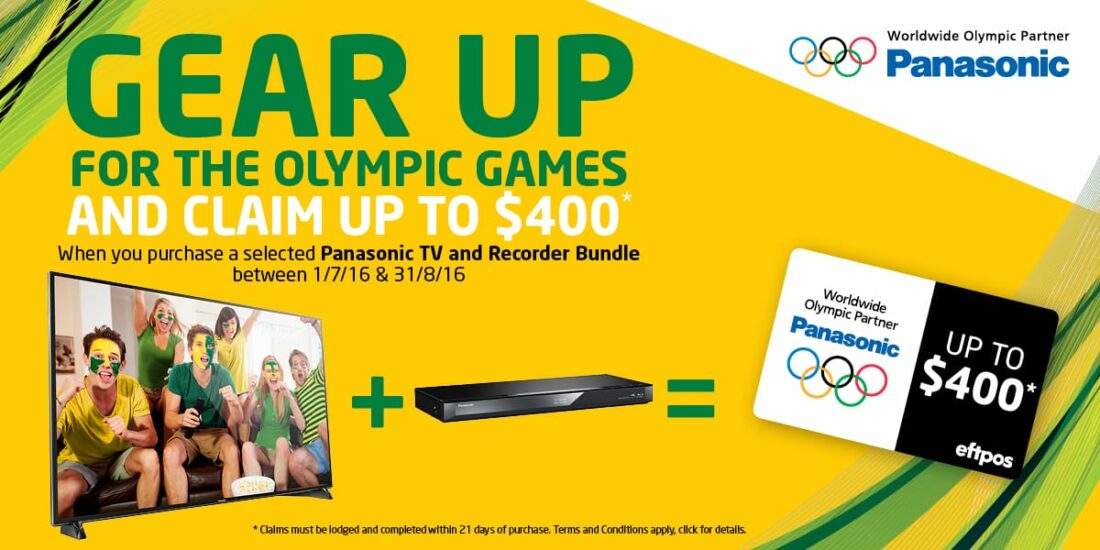 When you upgrade to a selected Panasonic VIERA TV and recorder bundle between the 1st of July and the 31st of August 2016, you'll be eligible to claim a bonus eftpos card worth up to $400*.
*Terms and Conditions apply.
READ MORE: Gear up for the Olympic Games and claim up to $400