Lochie Daddo is here to take you through our air conditioners with NEW smarter and cooler technology. The latest Panasonic air conditioner range combines fast cooling, comfortable airflow, energy efficiency and health-focused innovations. Watch the video and read all about it below.
The lastes range still features our energy-saving ECONAVI smart sensor technology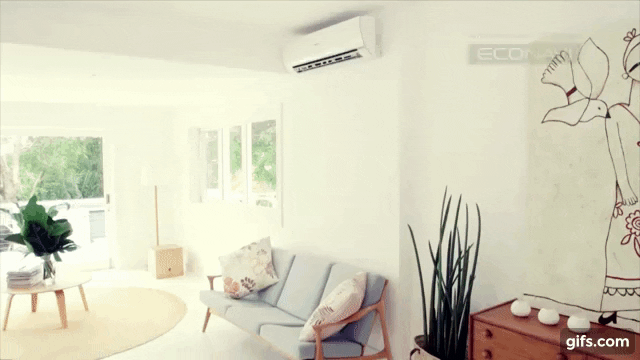 Panasonic reverse cycle wall split system air conditioners incorporate intelligent ECONAVI sensors that use area search, absence detection, low activity detection and smart sunlight detection to moderate the temperature according to room usage, delivering up to 45% energy savings. Our ducted air systems can also be connected to ECONAVI sensors and they utilise a highly efficient Inverter compressor and DC motor fans to heat and cool faster than conventional models, enabling a substantial reduction in energy usage.
Find out more about ECONAVI
And nanoe-G air technology will continue to remove and deactivate air impurities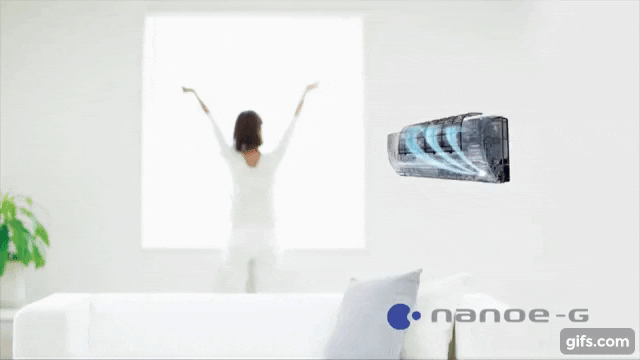 Our nanoe-G feature is an active air purifying system that not only deactivates unwanted airborne particles, but now also surface based particles. nanoe-G air purifying removes 99% of airborne bacteria, viruses and mould as well as deactivating 99% of viruses and 99% of bacteria on surfaces for a cleaner, healthier home – it even works when the air con is off.
Find out more about nanoe-G
With the lastest weries, we've built on this amazing platform and added iAUTO-X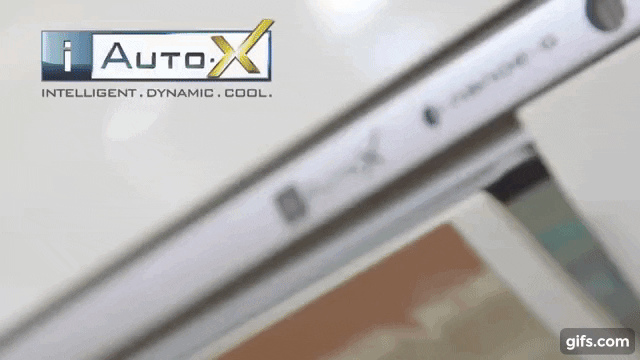 The latest range features iAuto-X technology for 15% faster cooling than previous Panasonic models with a new compressor and fan design.
Find out more about iAUTO-X and Aerowings
iAUTO-X also features 'Aerowings' to minimise direct airflow chill and keep you comfortable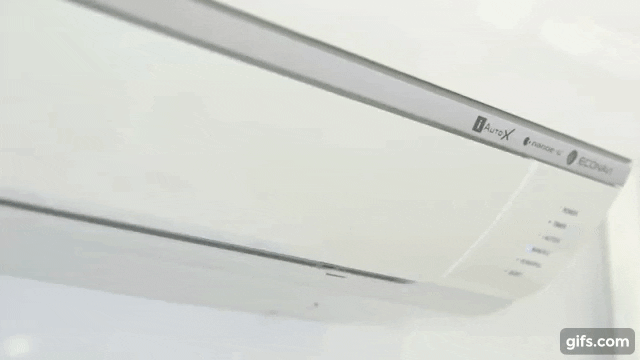 The 'Aerowings' blades on the unit control the airflow to provide 'Shower Cooling': after reaching the set temperature, the twin blades direct airflow upwards, cool air then showers down naturally and spreads over a wider area of the room. This ensures cool air is evenly distributed throughout the room and you can stay comfortable without being targeted by continuous direct cooling.
Find out more about iAUTO-X and Aerowings
'Shower Cooling' directs cool air across the ceiling to shower down naturally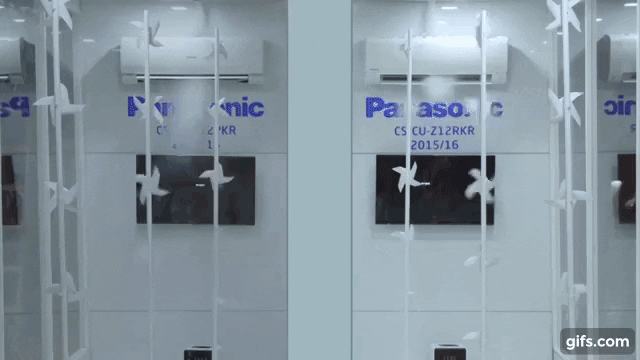 'Shower Cooling' in action: your comfort is now fully enhanced.
Read more: Panasonic air conditioners rated Australia's favourite.
Full range of Panasonic Air Conditioners