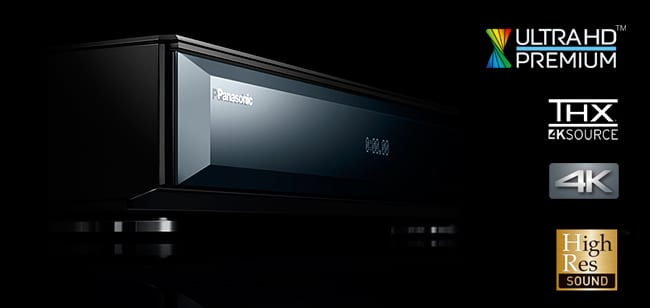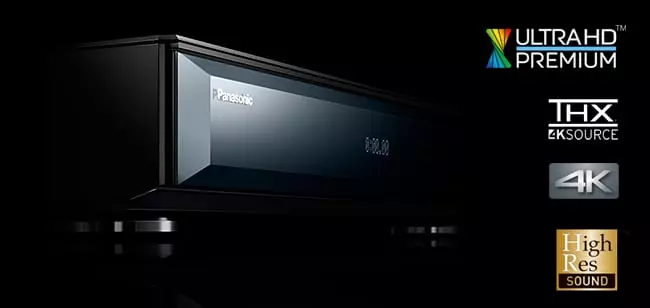 From the moment television emerged as a serious contender in the battle for screen time by stealing viewers away from the movie houses in the 1950s, tech advances have been focussed on delivering 'cinema at home' to consumers. Bigger screens, better picture quality, more dramatic audio, more sophisticated content delivery devices… these are the things we've been honing to a fine art over the last 50 years.
For much of that time, the premium home cinema systems were really the domain of obsessive enthusiasts but the global uptake of digital streaming services like Netflix and easy access to high-res Blu-ray discs has really turned the entire industry on its head. Right now we are living in a home entertainment revolution where virtually unlimited content comes to us, and that means great things for the cinema at home experience.

Panasonic is meeting the demands of the binge-watching market with theatre-grade picture quality innovations like 4K Ultra HD and HDR (High Dynamic Range), and by raising the bar on our Blu-ray and audio technologies. Hollywood content creators are coming to the party as well, producing films and epic TV series for the small screen with the big-budget quality they once reserved for the hallowed silver screen.
Where does our UB900 4K Ultra HD Blu-ray player come into this story? Think of the UB900 as much more than just a little box to play your Blu-ray discs. It's an amplifier. Whether you use it to enhance your Standard/Full HD TV or to really supercharge your 4K Ultra HD TV, the UB900 makes a good home cinema even better. Let's take a closer look…
THX® certified images and sounds

The renowned THX quality assurance group was founded by legendary filmmaker George Lucas with the goal of improving the entertainment experience in the cinema and at home, so THX certification is basically the holy grail when it comes to industry standards. The UB900's THX seal of approval is your guarantee that this Blu-ray player reproduces the finely nuanced colours and rich, detailed images that the film creator intended, and achieves truly lifelike premium sound.
Ultra HD Premium and HDR (High Dynamic Range)
Officially certified as Ultra HD Premium*, the UB900 renders fine details like never before, thanks to a combination of impressive image technologies. Picture quality is off the charts, enhanced by HDR, a technology that offers an extraordinary new level of realism by expanding contrast ratio and colour accuracy. There's a 4K High-Precision Chroma Processor to deliver life-like depth effects and vivid colours through high contrast between dark and light areas, and to display sharp and beautiful images enhanced by smooth motion. High-definition internet video signals are also processed by this technology so you can enjoy 4K Netflix and YouTube content. What's more, the UB900 features an original 4K Direct Chroma Up-scaling to give you 4K-quality pictures with high resolution and beautiful colours from 2K content.
*The UB900 has met the rigorous testing protocol set out by the UHD Alliance for Ultra HD Blu-ray players.
Studio master sound quality
Every part of the UB900, from signal processing to output, aims to achieve stunning sound quality. Large-capacity electrolytic capacitors provide powerful sound, and a Mica capacitor reduces digital noise from the power line. A LAN Common Mode Filter that reduces noise from external devices during network playback and the audio circuitry supports high-res 192kHz/32bit Audio DAC. Plus, the UB900 comes with a wide range of digital and analogue terminals to suit a diverse range of home cinema set-ups. The new twin HDMI arrangement separates audio and video signals to suppress unwanted noise and achieve high quality audio reproduction, and the UB900 supports direct connection to your home theatre system for lifelike 7.1ch analogue surround sound.
Our 4K Ultra HD Blu-ray player is wowing the critics
The UB900 recently launched here in Australia and it's already earning top marks from the local reviewers who've put it to the test. Click here to read the reviews.

TV to match: Ultra HD Premium VIERA DX900
The flagship VIERA DX900 is Panasonic's first 'Ultra HD Premium' 4K LED LCD TV, also earning THX certification – a recognition of picture quality and accuracy that few TVs achieve. The DX900 is designed to be true to the filmmaker's vision, offering the latest innovations in Ultra HD and High Dynamic Range (HDR) to create images of such startling clarity, detail, nuance and colour accuracy they achieve a level of reality that's never been possible before now on television screens. This TV represents the definitive pairing to amplify the UB900's image and sound offerings, with their unique technologies combining to create the ultimate cinema at home experience.
DMP-UB900GNK Ultra HD Blu-ray player
Read more on Panasonic Blog
Meet the must-have UB900 4K Ultra HD Blu-ray player.
Set up your home cinema on a truly grand scale with Panasonic.