Panasonic's "100 Thousand Solar Lanterns Project" is now in full swing and lighting the night in 9 countries. The project was initiated in response to the issues faced by the 1.3 billion people across the globe live in areas without electricity and facing enormous health and economic difficulties.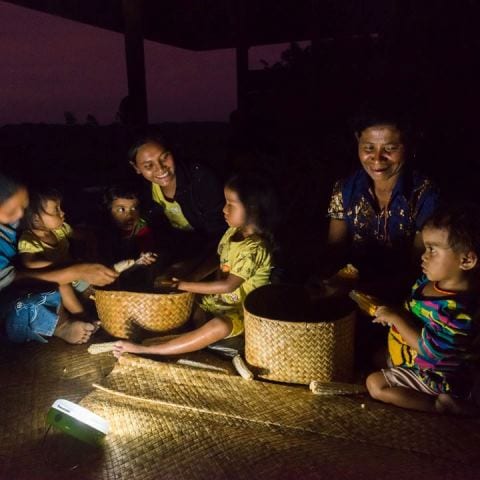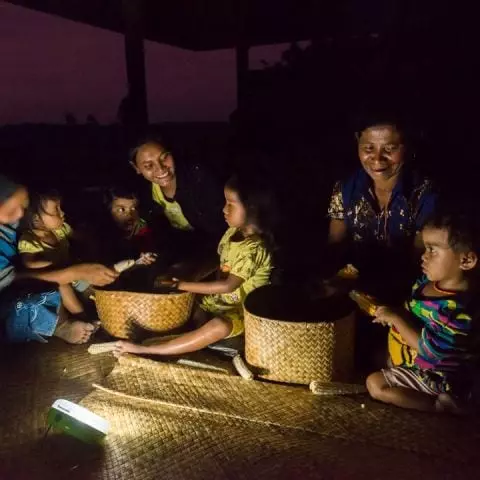 Children gather around women shucking corn by the light of solar lantern. The little helpers make dinner preparation even brighter.
Through this project, and our "Cut Out The Darkness" lantern design campaign, Panasonic has donated over 14,000 solar lanterns to nine countries in the last year alone, raising the total to 24,039 lanterns donated so far. Our goal is to creatively light the world, one lantern a time by donating 100,000 solar lanterns to off-grid communities by 2018.
The compact solar lights make an huge difference to the recipient's quality of life, allowing children to study in the evening in places without electricity, giving adults light to cook by, lighting paths and living areas at night and even charging mobile phones to keep people in touch with each other.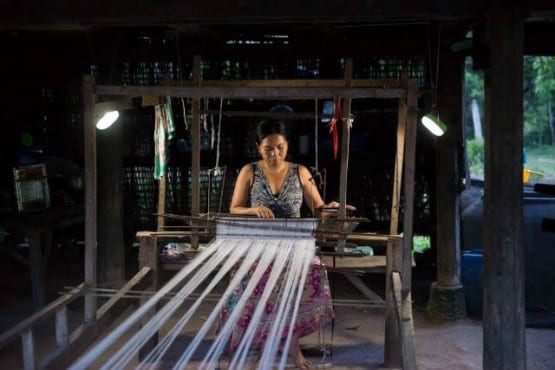 Solar lanterns are empowering Cambodian women by supporting their traditional weaving. Brightness is indispensable for such delicate textile after dark.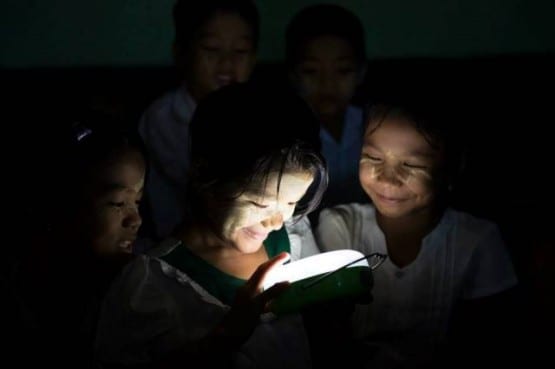 Solar powered light shines sunny smiles. Here in Myanmar, solar lanterns are lighting up temple school to support children studying.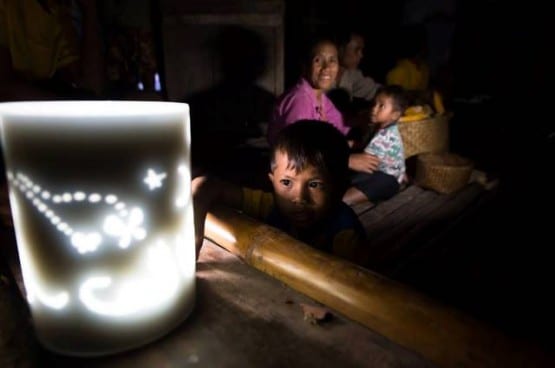 Villagers in Sumba Island, Indonesia use a solar lantern and shade to brighten the dark night.
Go to the 100 Thousand Solar Lanterns Project.
Join 100 Thousand Solar Lanterns Project on Facebook.