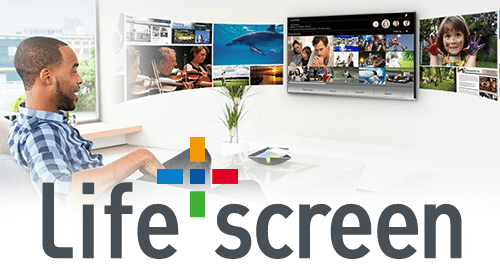 The spectacular VIERA AX800 series is set to revolutionise the way you watch TV. Not only will these 4K LED LCD TVs deliver you mind-blowing picture quality, the new Life+ Screen will amaze you with its ability to recommend content you will love and personalise your viewing experience.
The Panasonic Life+ Screen makes navigation easier and more intuitive by drawing together a number of super smart features that take the VIERA AX800 series way beyond what we know as 'Smart TV'.
Life+ Screen highlights
my Home Screen offers a more intuitive gateway that lets you personalise your screen with your favorite apps and content and then access it all quickly and easily.
my Stream enables seamless, automatic content recommendation. Our Life+ Screens learn your preferences and automatically recommend content that is targeted to you.
Info Bar quickly and conveniently displays useful information without you even turning on the TV. A proximity sensor coupled with Face Recognition via the AX800's built-in camera work together to instantly display handy info such as weather forecasts, message notifications and even a clock.
Voice Assistant lets you easily search for your favorite content in a natural, conversational way.
my Home Cloud makes it possible to download a wide variety of content and apps, home screen templates, and to gain access to places for purchasing accessories via Panasonic's proprietary Cloud Technology.
Remote Sharing lets you share video memos, messages, and other information from my Home Screen through smartphone devices while you are away from home.
Watch how Life+ Screen can benefit your life
VIERA LIFE+SCREEN MODELS