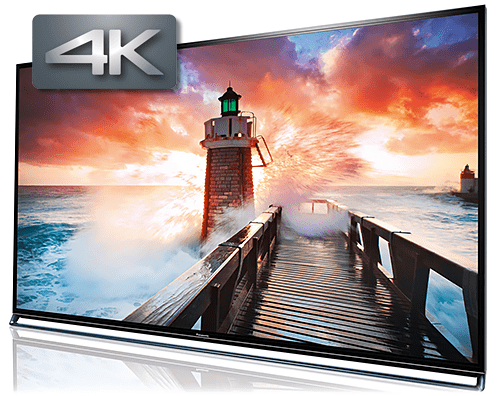 A combination of spectacular picture quality, very intelligent features and a luxurious design takes the new VIERA AX800 series to a place far beyond 'Smart TV'.
Available in 65" and 58" models, these 4K LED LCD TVs really do represent the future of home entertainment.
Awe-inspiring Images
The VIERA AX800 series feature a 4K Ultra HD TV panel with four times the resolution of Full HD TV and exceptional image rendering technology for an out-of-this-world viewing experience. The brand new Studio Master Colour ensures rich, accurate colour reproduction, while the LED backlight achieves the wide colour gamut that typified our world-class plasma screens. High contrast and rich gradation achieved by the Local Dimming Pro ensures the deepest blacks, while the 4K Fine Remaster Engine delivers beautiful 4K pictures from virtually any source.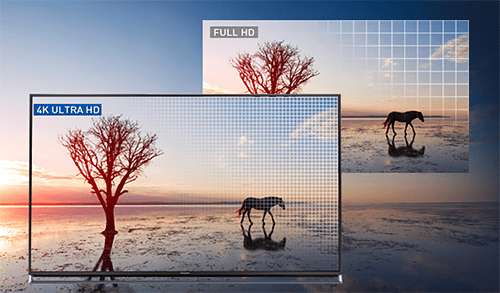 Beyond Smart Features
The success of last year's My Home Screen personalisation feature has led to bigger and better things with the new Life+ Screen where dramatically enhanced algorithms create a platform that is all about you. For instance, the Life+ Screen contains personal program recommendations for you from your TV, based on what you like watching. A remote feature allows you to store and then access your favourite shows wherever you are and on any device, and the Info Bar is a motion-triggered information hub with everything you're looking for, from the weather to your emails at a glance.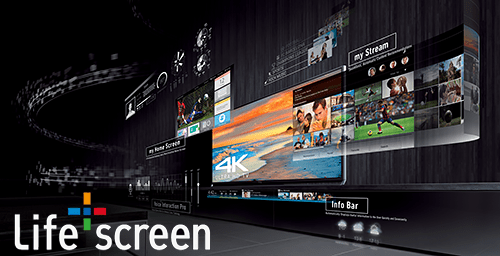 Premium Design Concept
All of these amazing features are encased in an absolutely stunning body. Based on a cutting-edge concept known as Premium Furniture Design, the VIERA AX800 series TVs blend in beautifully with any living space. All redundant elements have been removed to achieve a simple elegance, while glass and metal materials provide an authentically luxurious aesthetic.
MORE
Find out more about the new VIERA AX800.
Read the Press Release.
Life+ Screen knows you better than you know yourself.