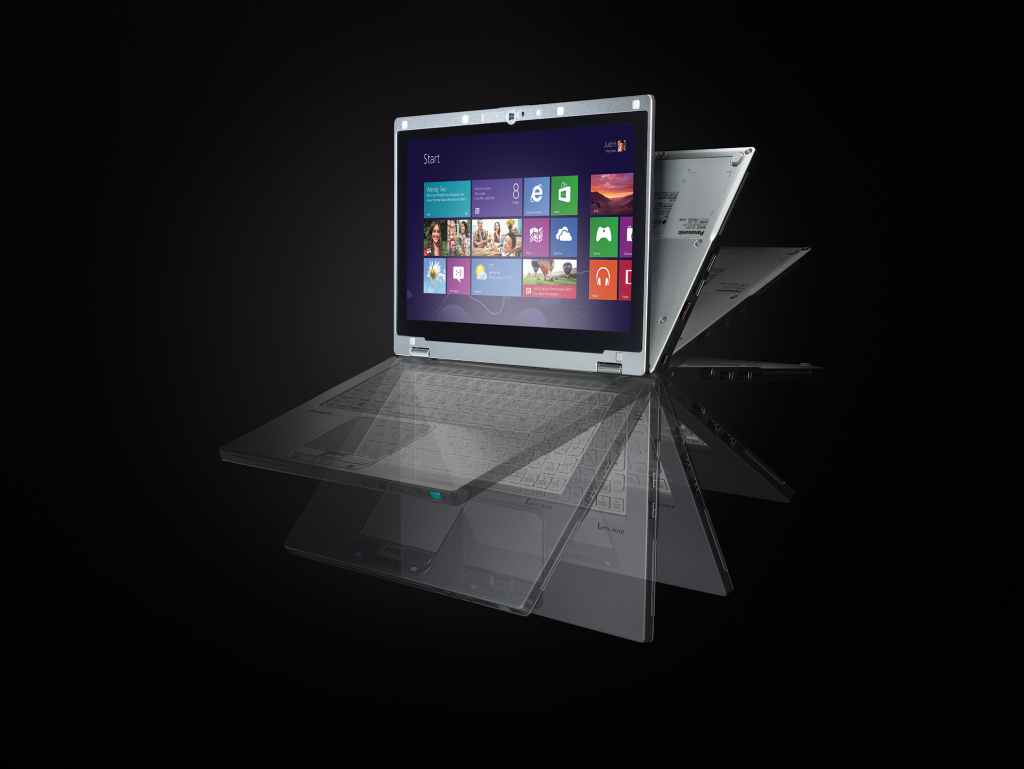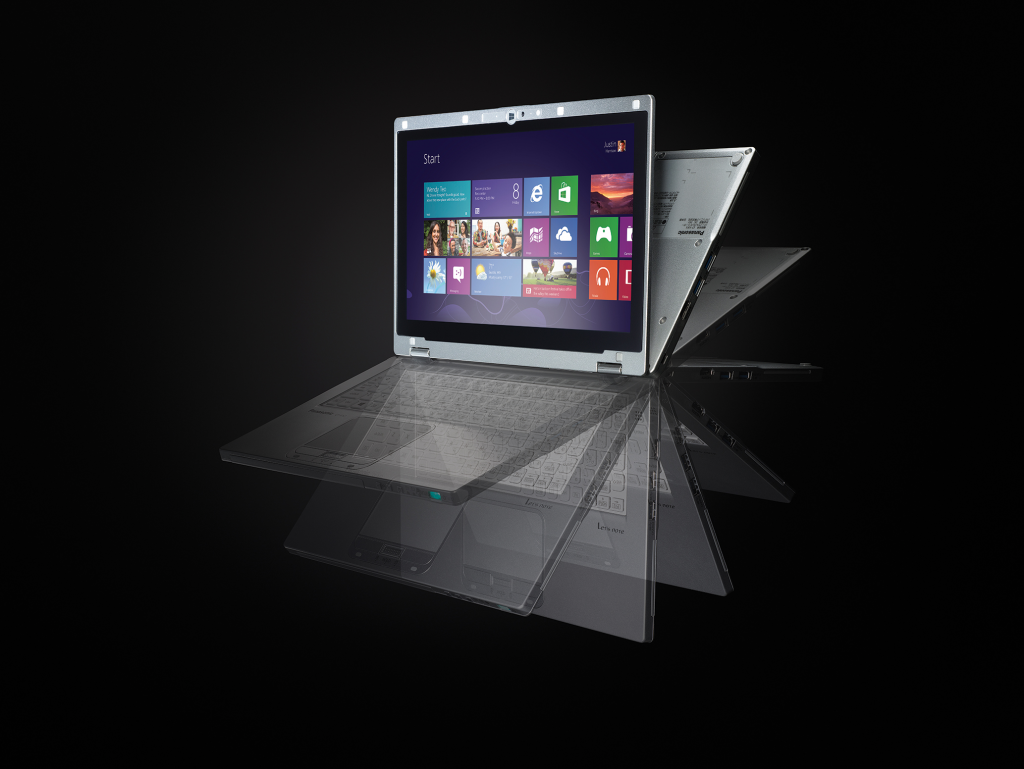 When you can't decide between a laptop and a tablet, the Ultrabook™ Convertible hybrid is the perfect choice. It transforms your experience with the ability to flip or swivel; giving you two devices in one. At Panasonic, we've taken this dream device and made it even better. How? By making it rugged, of course!
Panasonic rugged computers are already setting the industry benchmark when it comes to toughness and dependability, so it's no surprise that our CF-AX2 Business Rugged Convertible Ultrabook™ is set to take the productivity of mobile workforces to the next level.
Weighing in at just 1.15kg, the CF-AX2 is the industry's lightest business rugged convertible Ultrabook, and it features a unique 360 degree flip-over hinge design so it can be used as a touch-screen tablet or a state-of–the-art, stylish Ultrabook.
However, the CF-AX2 isn't just about style. This unit has been designed to go with you on the road and work as hard as you do. It can easily deal with the knocks and scrapes of working life as it is able to withstand drops of up to 76 cm and 100 kgf pressure on the screen without damage.
You also benefit from full functionality of the Windows® 8 Pro operating system, the freedom of hot swappable batteries that have up to 8 hours battery life, and a full range of the required business ports.
Find out more about the CF-AX2.
---
Contact us
Contact us for more information on Panasonic Business products:.