With its unique 360° degree flip-over hinge design, business rugged Windows 8 Pro CF-AX2 Toughbook easily transforms from a touch-screen tablet into a state-of-the-art, stylish Ultrabook. This versatility gives mobile workers the best of both worlds; the convenience and portability of a small tablet device coupled with the productivity of a PC
Leigh D. Stark from Gadget Guy got his hands on the CF-AX2 and put it through its paces, testing the device's features, value for money, performance, ease of use and design. The CF-AX2 came in above average in all areas, with Gadget Guy concluding that this baby is built to survive, with an excellent convertible design and the loads of ports and connectivity options.
"Panasonic's take on the convertible is one of the best we've seen, incorporating a double hinge that makes the machine work in both a traditional laptop design — screen sitting perpendicular to the keyboard and computer innards — as well as letting the screen fold backwards and ignore the keyboard altogether, functioning at this point like an 11 inch tablet." – Gadget Guy | Overall 3.5 stars out of 5
"The design and balance of the CF-AX2 are so good, it's easy to consider this Toughbook a work of art." – Gadget Guy | Overall 3.5 stars out of 5
"Pick up the CF-AX2 and you'll be surprised at the weight: it's just so light, and very well balanced." – Gadget Guy | Overall 3.5 stars out of 5
READ MORE
The full review.
Check out the CF-AX2.
Panasonic staff enjoy the benefits of the CF-AX2 Toughbook.
CF-AX2, this Toughbook has two faces.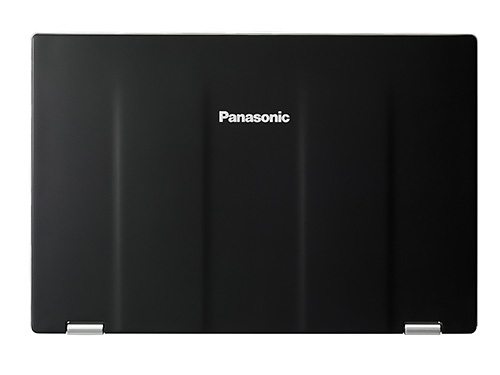 ---
Contact us
Contact us for more information on Panasonic Business products:.