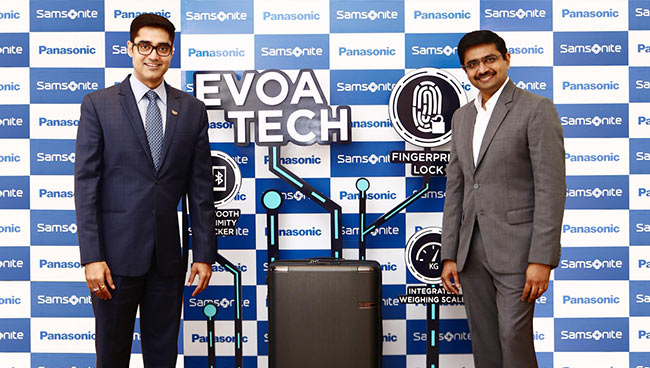 Samsonite and Panasonic have entered into a strategic partnership to create a new generation of travel suitcase that intelligently interact with the consumer. This collaboration aims to empower the smart travelers of today by bringing in technology solutions for hassle-free travel. As part of the partnership, Samsonite's new product EVOA Tech will also have the Panasonic's SeekitTM Bluetooth Tracker that will enable you to tag and track your luggage for a seamless experience.
Together, Samsonite and Panasonic aim to address the global consumer need for higher security while travelling with this revolutionary product. The Samsonite with SeekitTM Bluetooth Tracker by Panasonic will be skilled in mitigating any luggage-related crisis through its ability to prompt, track, and raise an alarm if you misplace your bags. It not only minimises one of the key pain points of luggage management, it also makes the experience of travel a smarter and much more pleasant one.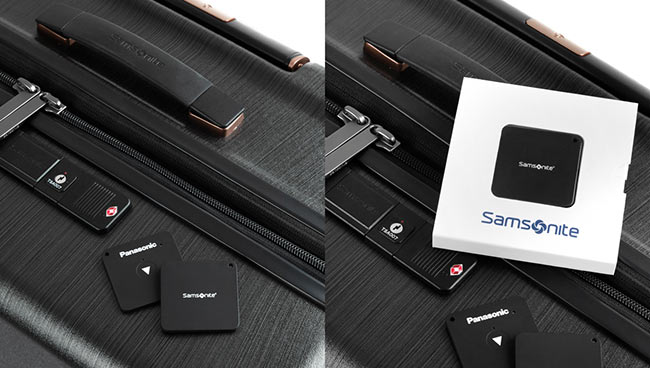 Key Features
Once setup, a proximity guidance feature will alert you via the Bluetooth on your phone when your luggage is moved away from the pre-set distance.
Never worry about forgetting your dial code again with the fingerprint-activated TSA lock, enabling you to open the luggage with one simple fingerprint touch (up to 10 fingerprints can be saved).
A built-in weight scale will ensure you avoid overweight baggage fees by weighing your case with a simple lift of the side carry handle.
An integrated USB port with powerbank pocket will keep you connected on the go.
The Samsonite EVOA Tech range will be launched in phases in over 15 countries, including Australia, India, Philippines, Japan, Korea, Thailand, Singapore, Vietnam, Middle East (selected countries), China, Indonesia.
Read the full press release at Panasonic Newsroom Global
---
Contact us
Contact us for more information on Panasonic Business products:.