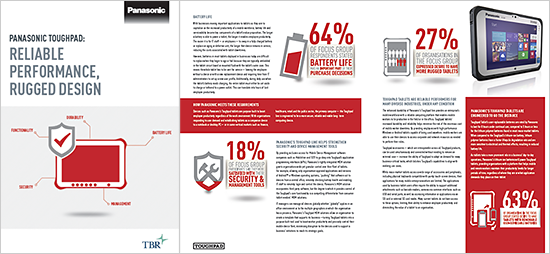 In a report by Technology Business Research, Inc. sponsored by Panasonic, 230 IT decision makers were surveyed and 16 participated in a three-day focus group to share their insights into the tablet marketplace. These IT decision makers rated security, battery life and durability at the top of their lists of concerns regarding tablets in their organisations, yet these were the three areas in which respondents were the least satisfied.
Read the full Technology Business Research report (PDF – 630 KB).
Security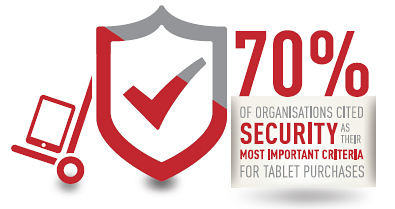 While 70% of survey respondents cited security as most important to their tablet purchases, security of the iOS and Android tablets used by the respondents exhibited among the lowest satisfaction ratings. A lack of operating system and application version controls, as well as limited tools to enable unified, en masse software updates, are chief concerns for organisations.
Battery Life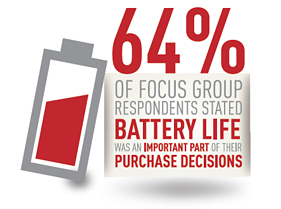 With businesses moving important applications to tablets as they aim to capitalise on the increased productivity of a mobile workforce, battery life and serviceability become key components of a tablet's value proposition. The longer a battery is able to power a tablet, the longer it enables employee productivity. The easier it is for IT staff — or employees — to swap in a fully charged battery or replace an aging or defective unit, the longer that device remains in service, reducing the costs associated with tablet downtimes.
Durability

Tablets need to be reliable performers, reducing the total cost of ownership while meeting demands of a business' applications and computing environment. The business advantages of a durable, secure platform for mobile computing are substantial, especially as employees increasingly access data and documents from locations outside the office. A robust, protected platform streamlines network operations, making it easier for employees to gain access to the resources they need to complete their tasks.
How does Panasonic Toughpad stack up?
The durability of Panasonic's Toughpad line, its out-of-the-box security setup, application compatibility services, device management and innovative approach to battery lifecycle management should earn an organisations' full consideration. Technology Business Research believes Panasonic's Toughpad tablets present a compelling value proposition for organisations seeking to transform employees' increasing mobility into increased productivity.
Read the full article from Panasonic for Business.
Check Panasonic Toughbook and Toughpad range.
---
Contact us
Contact us for more information on Panasonic Business products:.