As you might already know, 4K Ultra-HD is the next-generation resolution that offers an incredibly immersive viewing experience, with the technology able to deliver four times the resolution of Full-HD. Panasonic is at the forefront of 4K developments, both in professional video and of course, consumer markets.
Always attempting to innovate, Panasonic will record the Opening Ceremony of the 22nd Olympic Winter Games held in Sochi, Russia, from the Olympic Park, in stunning 4K resolution – with the cooperation of the International Olympic Committee (IOC) and Olympic Broadcasting Services.
What's more, continuing a 25-year partnership* with the Olympic Games, Panasonic will once again supply a large amount of equipment to the competition venues and the Olympic related facilities in a variety of AV product areas, including LED large screen displays, audio systems, broadcasting equipment, projectors, VIERA TVs and HD visual communication equipment. Among these, Panasonic's supply of security cameras to the Sochi Olympic Winter Games is the largest in the history of the Olympic Games, and the supply of LED large screen displays is the largest ever by area in the Olympic Winter Games.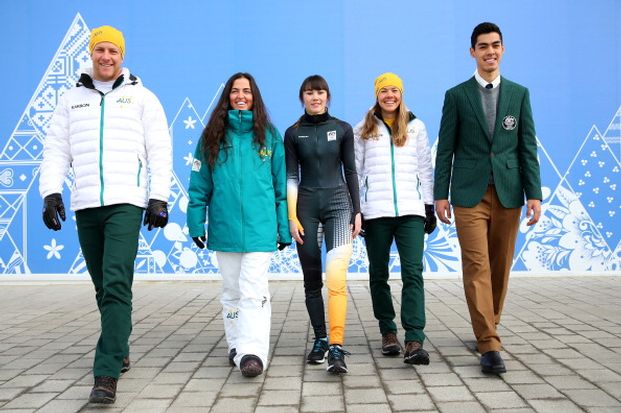 Australia is sending our biggest Winter Olympic Team to Sochi and it's packed full of Aussie Champions. From everyone here at Panasonic Australia, we wish the Australian Olympic Team a safe and successful games. Bring home the gold!
The 22nd Olympic Winter Games run from Feb 7th to Feb 23rd in in Sochi, Russia.
* Panasonic has been TOP sponsor since the program was first introduced. Panasonic signed the TOP sponsor agreement with IOC in 1987 with its accord to the spirit of the Olympic Movement that aims to realize the world peace. Ever since Calgary Olympic Winter Games was held in the following year of the agreement, Panasonic has been contributing to the Olympic Games for over 25 years as TOP sponsor in audio visual (AV) equipment category. Panasonic already has TOP sponsor agreement up to Rio de Janeiro Olympic Games in 2016. Panasonic will continue to contribute to the success of the Olympic Games through its cutting-edge technologies, based on the concept of its slogan "Sharing the Passion" that is to share the passionate emotion of the Olympic Games with the people around the world.
RELATED LINKS
Follow and support our Olympic Team
Check out the full schedule at the 2014 Australian Olympic Team website
Panasonic World Olympic Partner Facebook page
---
Contact us
Contact us for more information on Panasonic Business products:.