Check out this limited edition Toughpad comic book series! 'Unbreakable Valor' showcases the rugged Panasonic Toughpad tablets and their ability to help users overcome extreme circumstances to serve as heroes on the job.
The series follows the adventures of the League of Valor, an organization of super powered heroes who rely on Panasonic enterprise technology solutions, and their IT specialist Kevin Massing. 'Unbreakable Valor' was produced by a creative team well known for their work with the comic book industry's biggest publishers. They include writer Ron Marz, illustrator Lee Moder, inker Mark Pennington, colorist Michael Atiyeh and letterer Troy Peteri, with design, logo and production by Phil Smith and additional content by illustrator Bart Sears.
"While 'Unbreakable Valor' may not be a true story, our Toughpad rugged tablets are relied upon each day by real-life heroes around the world – from soldiers on the battlefield, to first responders at the scene of an emergency, or utility workers who restore power in a storm," said Stuart Buxton, Senior Product Marketing Manager – Toughbook, Panasonic Australia.

"This comic book series is a creative way to highlight the vital work our customers do and the role that dependable handheld, tablet and PC's play in helping them overcome extreme circumstances and accomplish their missions."
Check out 'Unbreakable Valor'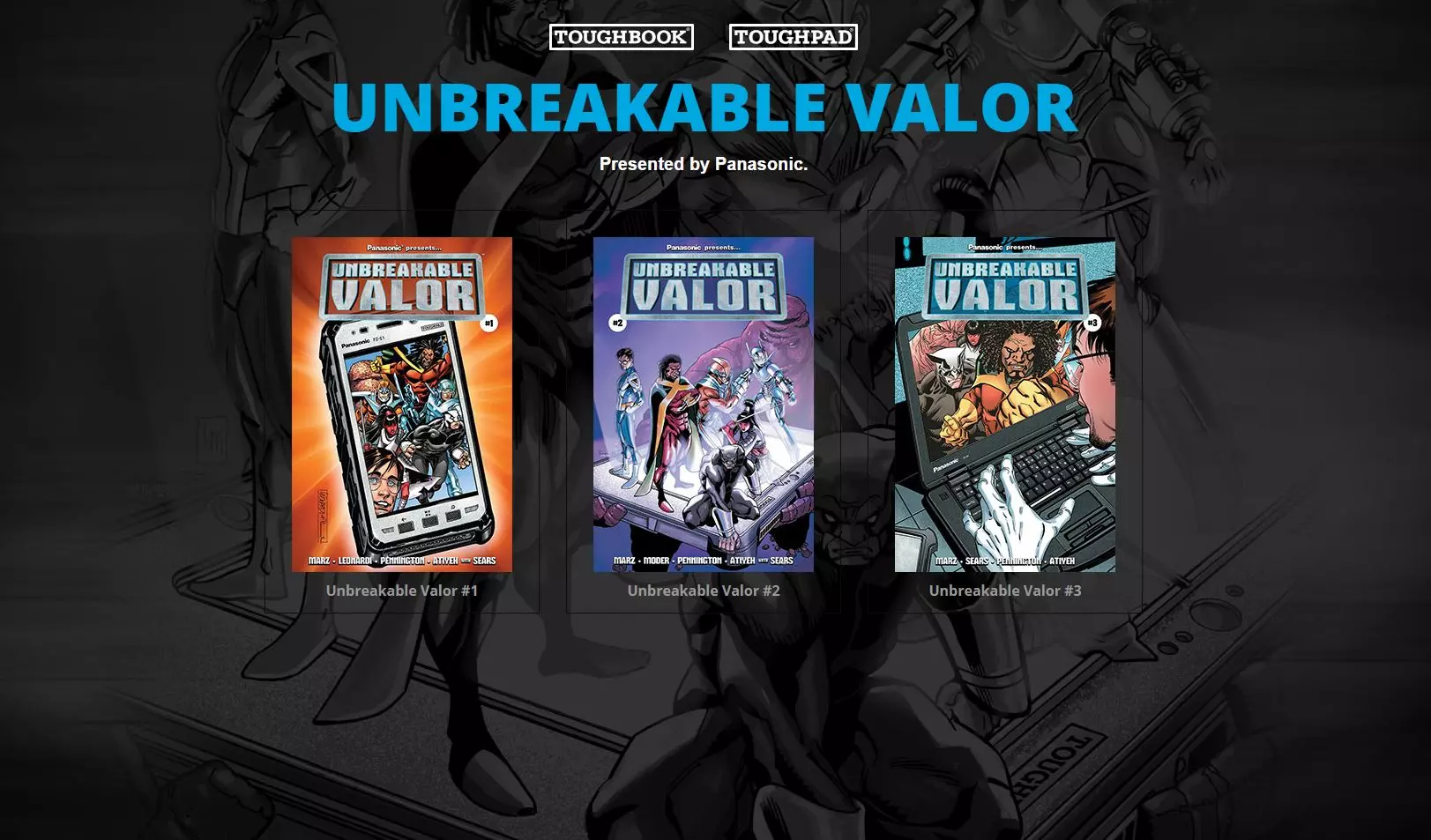 About Panasonic Toughpad
First introduced in 2011, Panasonic Toughpad rugged tablets are built to connect mobile workers of all types with the data they need to stay productive and efficient, anytime and anywhere they need it. They build on the market-leading heritage of Panasonic Toughbook rugged mobile computers to offer durability and enterprise-ready feature sets beyond those of consumer-grade devices. Toughpad tablets are available running Windows and Android and come in sizes ranging from 5 to 20 inches.
---
Contact us
Contact us for more information on Panasonic Business products:.