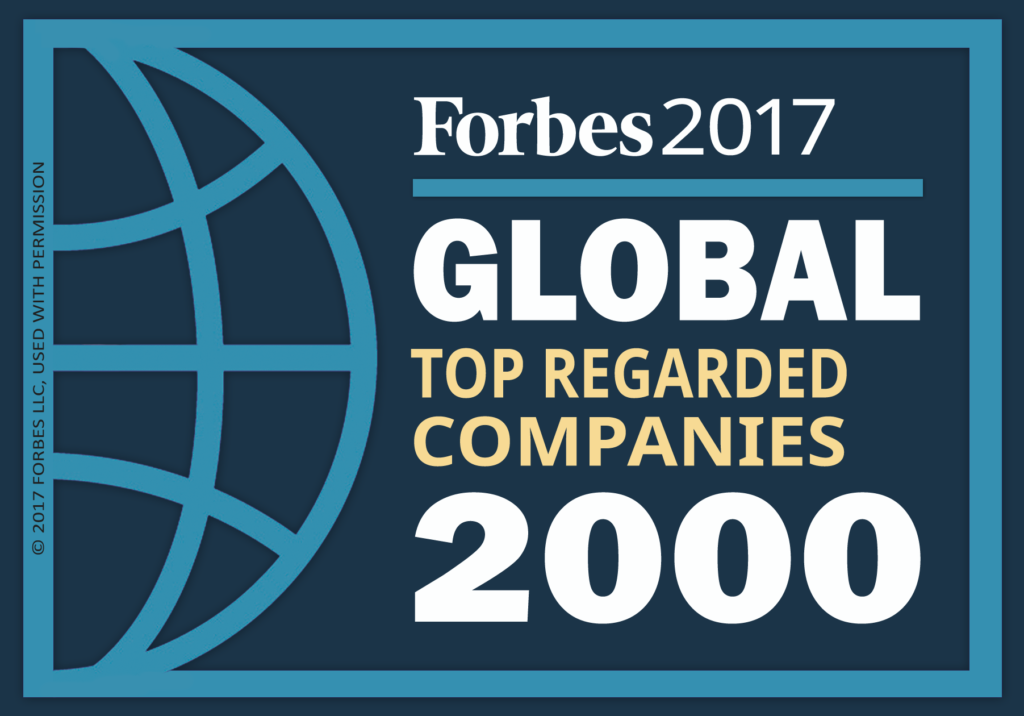 The Forbes Global 2000 List is a well-known annual must-read in business. This year for the first time Forbes teamed up with Statista to take the project one step further, identifying the 500 World's Best Employers, the 250 Top Regarded Companies, the 250 Top Multinational Performers and the 250 Top Growth Champions among the Global 2000 around the globe.
Statista conducted a global survey of 15,000 participants who evaluated the companies on the dimensions trustworthiness/honesty, social conduct, the company as an employer and the performance of the company's product or service.
This chart shows the Top 10 best regarded companies globally on a scale of 0-100 in 2017. (Source: Statista)
What more, Panasonic also rated in the top 100 of the Forbes World's Most Valuable Brands List!
---
Contact us
Contact us for more information on Panasonic Business products:.