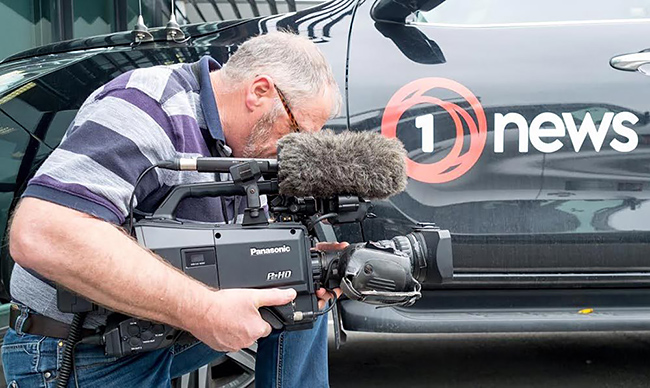 As featured in the latest issue of Content + Technology Magazine, Television New Zealand (TVNZ) news and current affairs crews have added Panasonic ENG cameras to their broadcast equipment.
Kiwi News Crews Tool Up With Panasonic
via Content + Technology Magazine
Television New Zealand news and current affairs crews in cities and regions outside Auckland are in for a treat as 18 new Panasonic ENG cameras arrive. The Panasonic AJ-PX5000G 2/3-inch sensor shoulder-mount camcorders are set to transform the way the broadcaster gathers news. For special camera angles in confined spaces, the crews will also receive two compact Panasonic 1/3-inch sensor AJ-PX270EN camcorders.
Andrew Fernie, General Manager of Operations for TVNZ News and Current Affairs, says the high-end Panasonic AJ-PX5000G camcorders promise fantastic images, new AVC-ULTRA codecs, and microP2 media cards, but that is only half the story.
"It was Panasonic's P2 Cast workflow that clinched the deal," he says, referring to the cloud-based networking service provided by Panasonic with the cameras.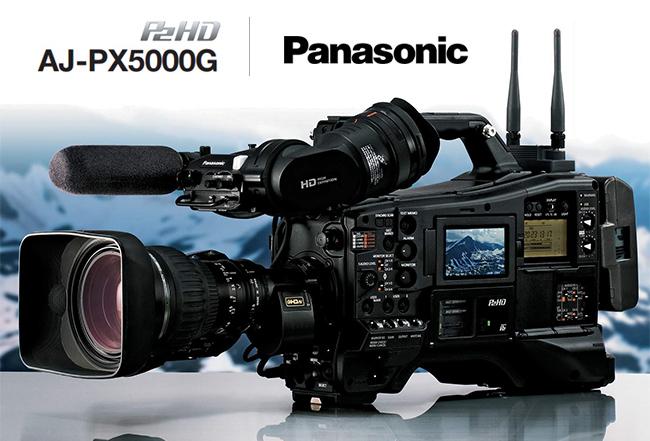 Billed by Panasonic as automatic FTP transmission and on-air streaming, this networked approach dovetails with Fernie's vision of a go-live-from-anywhere future for news gathering at TVNZ.
The Panasonic P2 Cast system allows proxy files to upload to the TVNZ newsroom in the background while the cameras are shooting. The developing story can then be edited at the newsroom and the metadata pushed back to the camera.
At the instigation of the newsroom, only the necessary hi-res files are uploaded to the ingest server ready for transmission. The process is fast and cost-efficient, and means the crew don't have to stop shooting for uploads or wait for links.
"Panasonic is leading the way with this kind of system," says Rick Haywood, Managing Director of Pro Video Systems, the exclusive New Zealand distributor for Panasonic broadcast and professional video equipment.

"The Panasonic solution seamlessly integrates into TVNZ's existing network systems, and it will help them get high quality content online and to air much faster than they ever could before. It is an exciting prospect and we are excited to be working so closely with them on it," he said.
About Panasonic AJ-PX P2HD Camcorders
Revolutionary new IT based broadcast media workflows are built into the new AJ-PX270EN and AJ-PX5000G P2HD camcorders. These functions means that operators can use existing award-winning P2HD solid state workflows and then transition to live streaming, FTP upload and/or cloud based workflows such as P2-Cast** or LiveU without a total re-investment in cameras. Utilising IT networks revolutionises workflow through increases content delivery and content delivery flexibility.
---
Contact us
Contact us for more information on Panasonic Business products:.