One brilliant benefit that comes along with working for Panasonic is the opportunity to work with outstanding technology across all of our business and consumer ranges. The second half of 2013 saw Anita Shipley, Operations Manager for the PAU Information Systems Infrastructure team, lead a massive project to equip over 140 staff members at Panasonic's head office with the business rugged Windows 8 Pro CF-AX2 Toughbook.
We spoke to Chris Meechan, Technical Support Analyst, Information Systems, Panasonic Australia, to explore the benefits offered by this equipment upgrade.
What was the thinking behind switching all staff laptops to the CF-AX2 Ultrabook?
"It's always a good thing to utilise your own product range when possible, with the obvious benefits of cross-promoting the Panasonic brand. However, the main criteria in selecting a PC for staff use, particularly for mobile staff, was a lightweight device that did not forgo performance but also provided exceptional battery life (those 3 criteria do not always go hand in hand when talking about Ultrabooks). We needed to upgrade our Operating System to Microsoft Windows 8 to further enhance our systems for staff. The AX2 met this brief on all fronts," Chris said.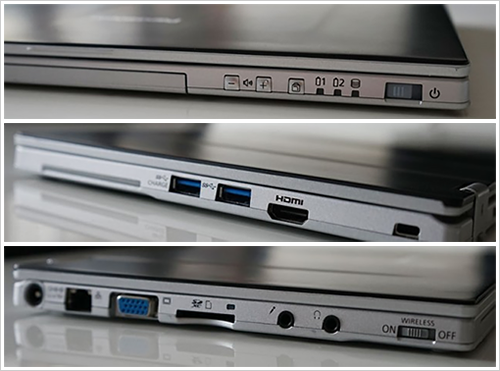 What makes the CF-AX2 the perfect device for Panasonic staff?
"To begin with, the AX2 is business ruggedised with excellent build quality, and compared to the opposition, it's a solid Ultrabook that is able to withstand the day to day rigours of mobile staff usage. Importantly, the extremely compact form factor is lightweight but does not forego performance with well specified internal components, which greatly benefits staff who now do not need to carry heavy laptops or tablets or both," Chris said.
"It offers great flexibility, being a 2 in 1 device. The performance of a traditional Ultrabook, with the seamless conversion into a Windows 8 Pro tablet device enables staff to fully utilise the Windows 8 touch experience. Then there is the complete array of current connectivity options, which is often neglected on Ultrabooks, including USB 3.0, HDMI ports gives mobile staff flexibility in presenting to business partners and customers. Plus, dual batteries give a great runtime for mobile staff. They don't have to charge the AX2 during normal business hours, which again means potentially less equipment to have to carry."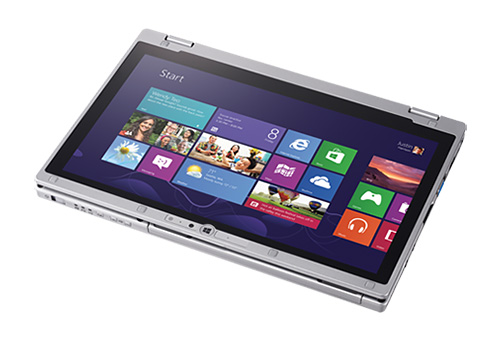 How does your IT department benefit from this upgrade?
"The reliability, with exceptional build quality and no moving parts (hard drive now replaced by SSD) mean that the potential for staff data loss due to damage or wear is greatly reduced. This has a positive impact on Panasonic internal IT support staff not having to spend time troubleshooting a failing device," Chris said.
What do you personally see as the best features of the CF-AX2?
"As I mentioned, the ruggedised form factor, the seamless 2 in 1 conversion of the Ultrabook to a tablet and the overall performance and battery life of the AX2 ticks all the boxes. This flexibility enables staff to consolidate their equipment to get their work done as efficiently as possible. It also helps that the AX2 is a nice looking Ultrabook," Chris said.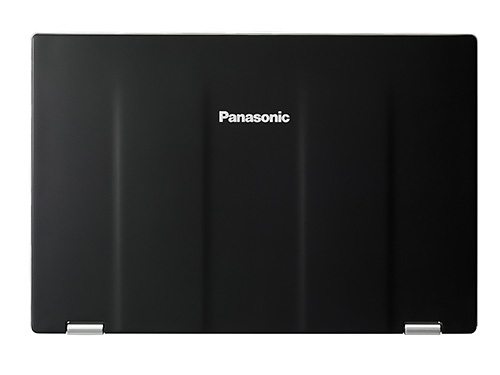 ---
Contact us
Contact us for more information on Panasonic Business products:.