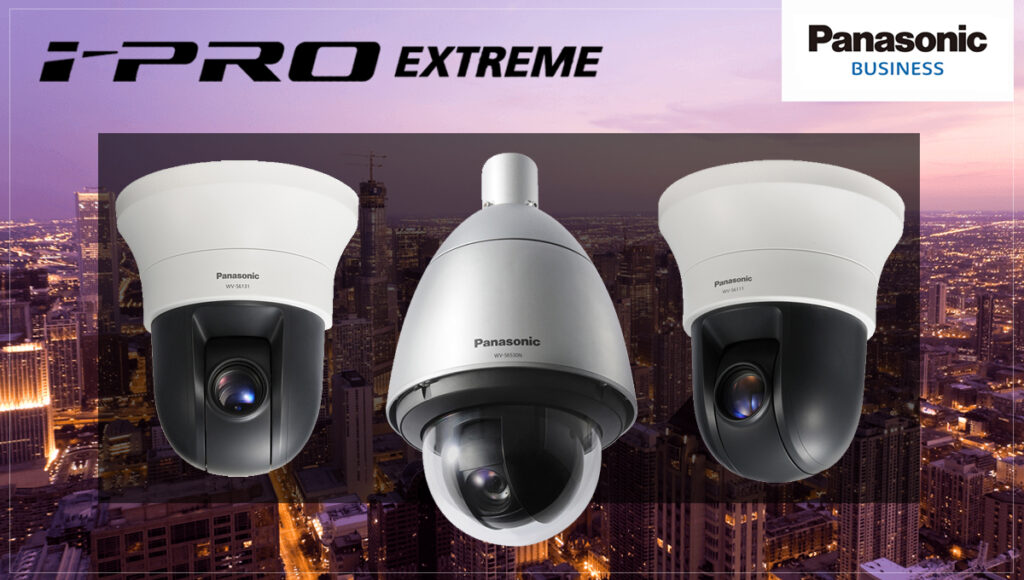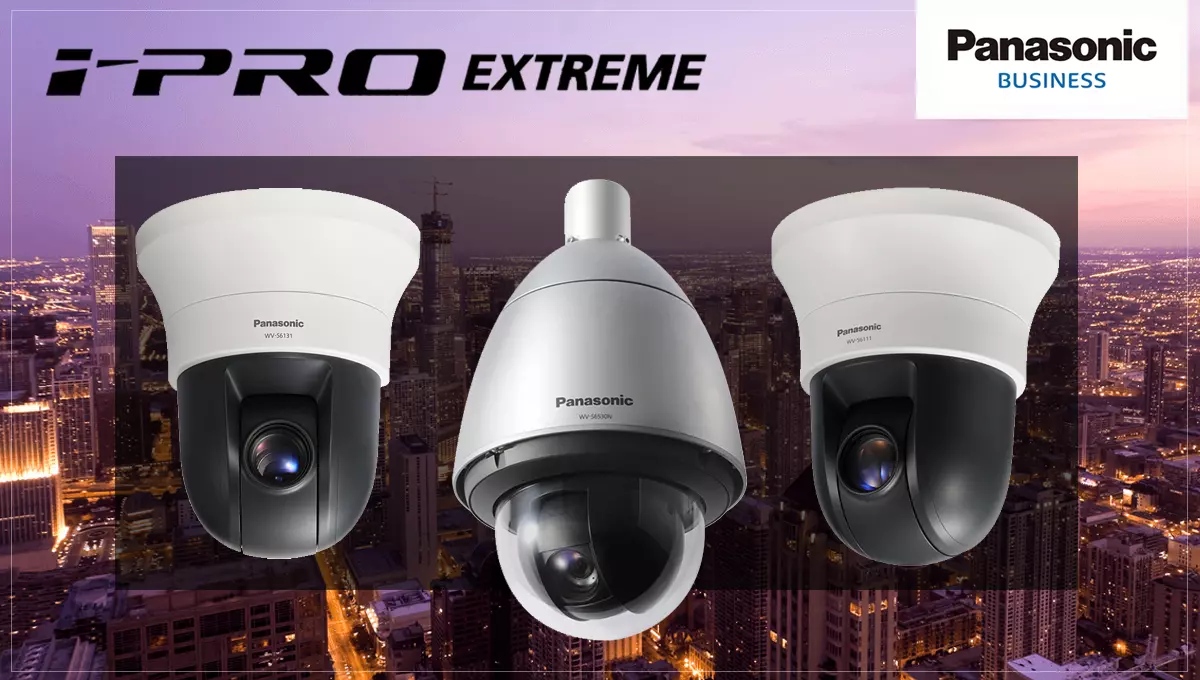 Panasonic is meeting the increasing surveillance demands placed on Australian government and private organisations with the release of a range of new indoor and outdoor i-PRO® Extreme PTZ cameras – designed to support safe cities through monitoring fast changing environments from railway stations to airports and shopping malls.
The versatile Full HD and HD security cameras with up to 40x zoom are the latest offering in Panasonic's next generation i-PRO® Extreme surveillance technology platform. This native end-to-end H.265 system is designed to maximise the performance and cost-effectiveness of video surveillance systems, whilst protecting against cyber security threats.

The cameras use H.265 compression technology coupled with Panasonic's Smart Coding technology to deliver the highest quality images at the lowest bitrates – reducing streaming and storage by approximately 75 per cent over the H.264 industry standard. This allows companies to store significantly more data at a lower cost and reduce bandwidth requirements. i-PRO® Extreme cameras also provide a highly secure protection layer and robust authentication to guard against hacking attacks.
"With the introduction of these models, Panasonic now has the most comprehensive range of H.265 cameras available in the marketplace, delivering a truly compelling offering for enterprise customers.

"The new cameras are suitable for fast-changing indoor and outdoor surveillance requirements, ranging from traffic to car park and public transport monitoring to shopping malls, airports, warehouses and casinos. In these high-traffic environments, organisations need a security solution that can operate 24/7 and provide high-quality images, while not being burdensome in terms of storage requirements."
– Ranjit Sohoni, Product Marketing Manager, Security, Panasonic Australia
KEY FEATURES: I-PRO® EXTREME PTZ CAMERAS

Extreme visibility for evidence capturing under challenging conditions
Captures the highest quality images even in very dynamic and challenging lighting environments. The i-PRO Extreme cameras feature Intelligent Auto control, deliver outstanding low-light performance and feature an industry-leading 144dB of Extreme Dynamic Range for balanced exposure and accurate colour in every situation.
Long distance vision with high-powered 40x zoom lens (WV-S6131/6111)
Sharp and clear images of moving objects such as traffic with Intelligent Auto
Outstanding low light performance in true colour with low noise for night-time applications
Super Dynamic 144dB for excellent response in backlit situations such as headlights and shadows on the street at night
Long-life Pan/Tilt gear mechanism
ClearSight Coating prevents water droplets adhering to the dome cover (WV-6530N)
Environmental durability: IP66, IK10, wide operating temperature up to 60C and electric dehumidifier (WV-S6530N)
Extreme H.265 Compression with Smart Coding
To meet rising data storage challenges, H.265 compression technology coupled with Panasonic's Smart Coding technology delivers the highest quality images at the lowest bitrates. It begins with H.265 encoding, a 50% reduction in bandwidth compared to H.264; and Panasonic Smart Coding and Smart Facial Coding push that to a 75% reduction.
Longer recording, less storage, compared to H.264-based compression techniques
New self-learning Region of Interest (ROI) encoding dynamically detects motion areas so humans and vehicles are encoded at the highest quality for clear identification.
Extreme Data Security
In today's multi-device network environments, Machine 2 Machine (M2M) and iOT devices are at risk of attack. i-PRO's Secure Communication Suite ensures powerful end-to-end IP security for i-PRO Extreme based surveillance networks, and robust authentication using Symantec Device Certificates.
Full encryption SD card edge recording to keep your data safe
Full end-to-end system encryption with supported VMS and devices to protect from IP snooping/spoofing and detect data alteration
Panasonic Security Solutions
---
Contact us
Contact us for more information on Panasonic Business products:.