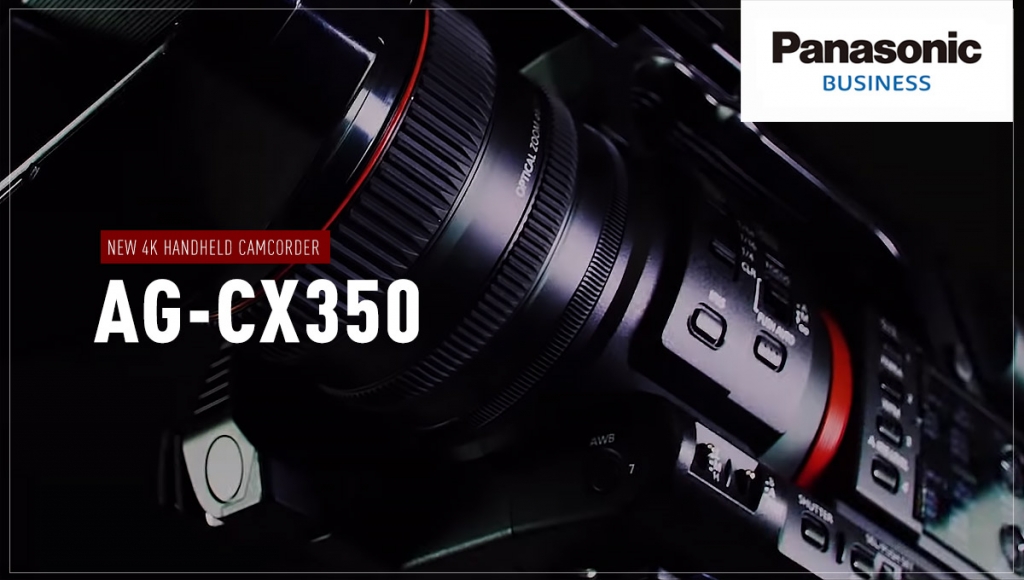 The Panasonic AG-CX350 camcorder is the first camcorder in the industry to provide NDI | HX connectivity*1. Spearheading a new Series, this model ensures smooth video transmission and camera control over IP for live events and web distribution. The AG-CX350 has the capability to be built in to larger systems, working alongside Panasonic PTZ cameras equipped with NDI | HX and the Panasonic Live Production Centre (AV-HLC100).
"The AG-CX350 is one of the most exciting camcorders of its type that I have seen. The video industry is continually evolving with rapid changes in recent years, and the AG-CX350 has been designed to appeal to a broad audience, as the first in a series of cameras that has tremendous potential."
"Live Streaming functions and NDI / HX Connect are included, and being only 1.9kg it is very lightweight for travel. The camera's flexibility means that it will be equally at home filming short documentaries and student films or when streaming corporate events or webcasts."
– Mathew Alexander, Product Marketing Manager | Broadcast, Cinema & Professional Video, Panasonic Australia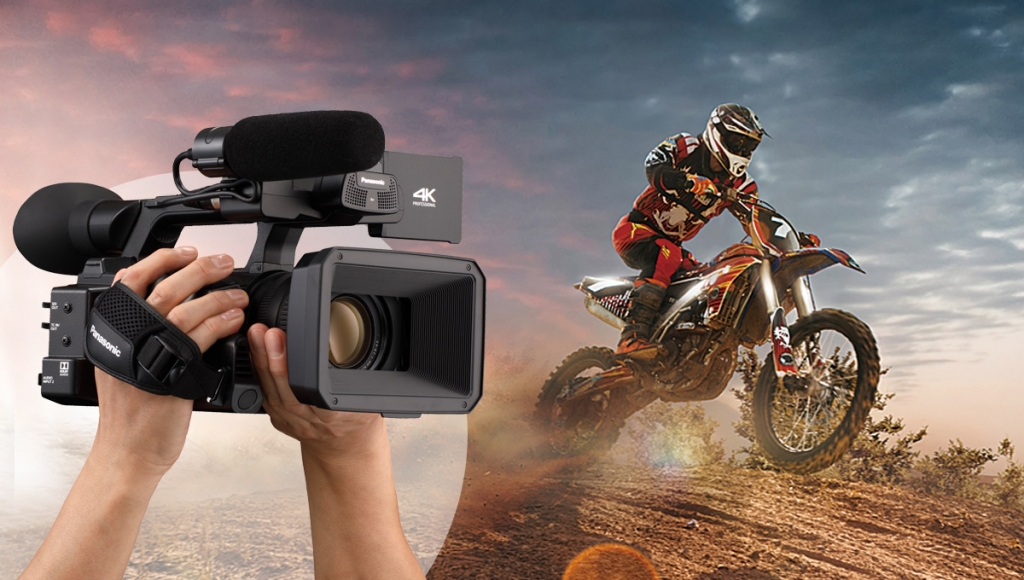 Cutting-edge Optical and Sensor Tech for High-quality Recording
The camera features a wide-angle of 24.5mm, with a high powered optical 20x zoom lens and a new high-definition, high sensitivity 1.0-type 4K MOS sensor to enable 10-bit image quality and 4K (UHD) or FHD resolution recording at up to 50/60p, on to SDXC card. It also features a HLG*2 gamma mode to support HDR image production.
Functionality and Operability Engineered for Professional Use
Featuring a high brightness, high definition LCD, the AG-CX350 4K camcorder also provides SDI/HDMI parallel outputs for enhanced operation and usability. Weighing just 1.9kg it has the added benefits of compact size and low power consumption.
New HEVC Codec Enables Smooth Playback and Editing
The AG-CX350 features a new, high-efficiency HEVC codec (LongGOP, 10-bit, 4:2:0, MOV). When a PC with 7th Generation Intel Core i7 processor is used, the hardware acceleration enables native decoding and playback*3. Free software, such as VLC Media Player or QuickTime Player, provides smooth playback on a notebook PC or MacBook with Intel Core i7 processor.
Optimised for Live Streaming and Professional Broadcasts
This handheld camcorder supports a streaming function for Facebook and YouTube live with compatible RTSP and RTMP protocols. The camera will also support the MXF P2 file format, future-proofing it for potential broadcasting applications*4, enabling AVC-Intra and AVC-LongG.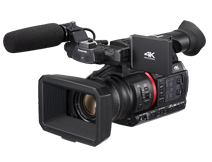 Panasonic AG-CX350 4K Handheld Camcorder

High-end 1.0-type handheld camcorder with 4K/HDR/10-bit capabilities. Supports IP control, NDI | HX and RTMP streaming.
AG-CX350
*1 The industry's first as a camcorder. As of January 2019 (according to a Panasonic survey). For use, an activation key code supplied by NewTek Company is required. NDI stands for "Network Device Interface" technology from NewTek Company.
*2 HLG is a standard jointly developed by NHK of Japan and BBC of the United Kingdom. It is standardised in ARIB STD-B67 or ITU Rec.2100.
*3 Playback is possible for signals that are native decoded by hardware acceleration from a computer installed with a 7th generation or later Intel Core i7 chip. Depending on the system environment, such as internal storage and memory, playback may not proceed smoothly.
*4 Future firmware version upgrade for recording onto microP2 cards.
---
Contact us
Contact us for more information on Panasonic Business products:.