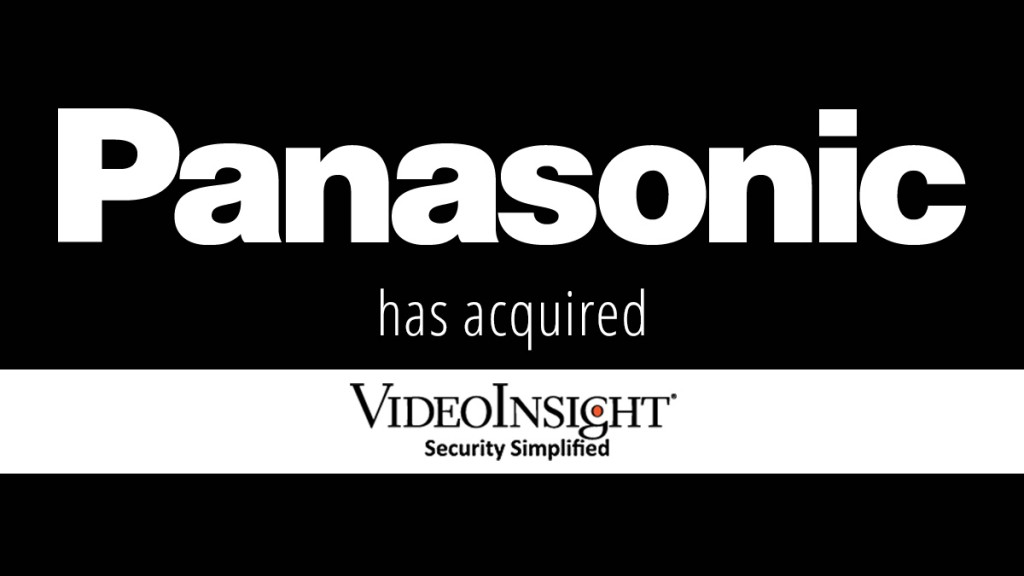 In exciting global news, Panasonic Corporation has acquired Houston, TX-based Video Insight, Inc., a leading developer of video management software.
Founded in 2002, Video Insight provides enterprise-class video management solutions for security systems to over 25,000 customers in the financial, government, retail, and transportation sectors as well as 6,500 schools and campuses.
Panasonic Group has set a clear target of reaching 10 trillion yen in sales by 2018, and B2B solutions, including security systems and video surveillance, will play an important part in achieving this high growth globally.
As customer needs in the video surveillance market become more diversified, video management software with the ability to easily integrate multiple devices will become even more important. Adding Video Insight to the Panasonic Group enhances the Panasonic portfolio and broadens our reach into education.
"We're excited and honored to partner with the Panasonic Group. We believe this partnership will help us accelerate innovation, enhance product development and allow us to provide our customers with better security solutions for years to come". –Officer J. Robert Shaw, Video Insight Co-founder and CEO

"Video Insight strengthens Panasonic's overall Security offering by providing an enterprise-class VMS platform that is easy to manage and cost effective.  Early local feedback has been very positive and we will look to leverage the success Video Insight has in the US into the Australian market. "  -Vincent Bautista, Panasonic Australia Product Marketing Manager – Security and Video Intercom
As part of the agreement, Video Insight will remain under the strong leadership of its founders, J. Robert Shaw and James Whitcomb to continue to evolve the open platform system which today supports over 2,500 camera models from over 100 manufacturers and integrates across the most popular access control platforms.
Learn More About Panasonic Video Insight
---
Contact us
Contact us for more information on Panasonic Business products:.