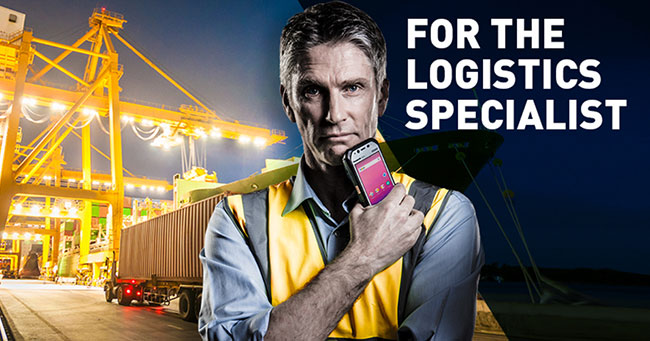 Welcome to part 1 of our 3-part series on how the events of 2020 have affected those in the supply chain industry, and how they can improve their processes to strengthen their competitive position through practical mobility solutions, innovative semi-automation improvements, and transport insights. Be sure to follow Panasonic Australia on LinkedIn to stay up to date with our latest news and blog posts.
2020 has been an unprecedented year for change. The way we work, how we communicate, what we eat and how we spend our free time has seen dramatic shifts all over the world in a very short space of time. The flow-on effect of these unique times has resulted in a huge surge in the utilisation of ecommerce and online shopping. With retailers closing their doors to safeguard staff during the physical distancing measures, consumers have flocked to the internet to buy the things they want and need.
"Warehouse and logistics organisations have been working tirelessly to pack and ship goods at a rate never seen before. This large spike in demand has been a trial by fire for some companies, exposing shortcomings that can only be solved with more efficient processes."
– Charbel Massoud, Enterprise Solutions Consultant, Transport & Logistics
We predict that the shift to shopping online will occur in two waves. The first wave has already occurred, and resulted in a significant cultural and behavioural shift nearly overnight.
The next wave is expected to swell as people regain job security and have more confidence in the economy. By this stage many would be accustomed to buying online and when they are ready to spend again, many of their transactions are likely to stay online.
If these predictions are accurate this leaves logistics and warehouse operators with a relatively small window to evaluate, plan and implement what needs to be done to put them in a competitive position to take advantage of the next phase of growth.
THE CHALLENGES
Overall transportation costs
Moving goods through the supply chain has become a centrepiece of commerce because manufacturers and retailers maintain low inventories and rely on transportation providers to deliver orders on schedule. At the same time, the costs of maintaining and modernising truck fleets and the technology infrastructure that coordinates the processes puts pressure on profitability, making the reduction in overall transportation costs a top priority for players moving forward.
Shifting Technology Expectations
Young drivers are accustomed to using mobile technology in their personal lives and assume the same for their work day, expecting to use modern mobile applications and tools to communicate, navigate, plan, and perform their jobs. They are also comfortable with adoption of enterprise-wide fleet and workforce tracking and management systems that are accessed and utilised via wireless tablet computers – replacing manual paper-based work orders, logs, record keeping and reporting.
THE REMEDIES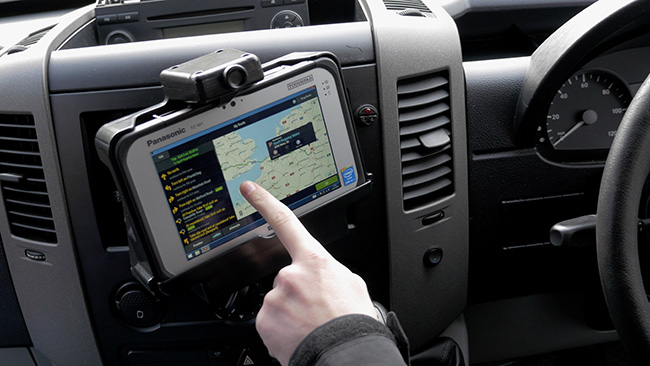 Advanced Transportation Management Systems
Transport companies now have a clearer picture of the benefits in moving to advanced mobile enterprise transportation management systems, as part of fulfilling their overall desire to reduce costs and improve operating efficiencies. Route planning accuracy and reliable management information will be two major areas that many organisations can improve upon. 
"Achieving the priorities identified requires integration with an enterprise, purpose-built mobile computing solution. Trucks and transportation work environments encounter rough conditions and unreliable cellular connectivity every day. The laptop and tablet computers they rely on need to be able to perform under long haul conditions and deliver the state of the art technology that both the applications and new, younger workers require."
– Ranjit Sohoni, Senior Product Marketing Manager, Mobility Solutions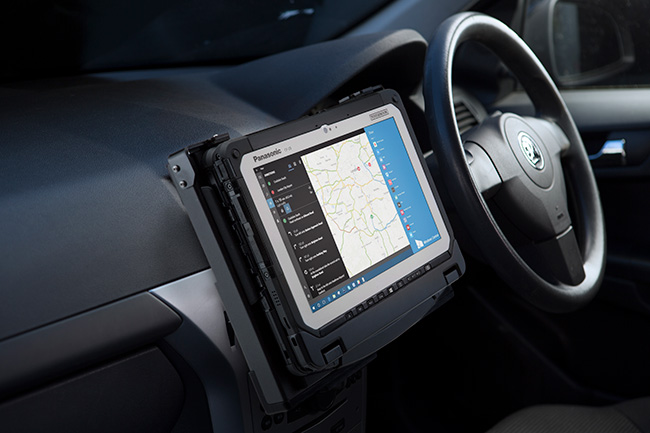 We've identified the top mobile tablet or laptop features that transportation and trucking fleets need to ensure the devices survive the open road test and support both their employees and business priorities:
Daylight viewable screens that can be seen comfortably even in bright sunlight
Touchscreen recognition that works smoothly through gloves or in the rain
Battery life that averages 9 -10 hours or longer and hot-swappable batteries for zero downtime if needed
Ability to keep operating in extreme hot or cold temperatures
Barcode reader for inventory, proof of delivery and other applications
Vehicle-mountable devices for quick and secure integration in trucks or forklifts
Fully tested to withstand knocks, vibrations, drops, and spills – from grease to coffee, or soft drinks
End-To-End Technology Partners
In addition to ensuring new mobile device technology can survive the demands over the long haul, organisations should consider taking advantage of services to help ensure a smooth deployment and efficient ramp up to avoid costly delays or reductions in customer deliveries and productivity.
Transportation providers are more likely to achieve their priorities by selecting a mobile technology partner that has consulting engineers and offers services to provide pre-planning consulting through training and vehicle mounting installation support. This will speed up deployment, get the technology into workers' hands sooner, and perhaps most importantly, free up internal IT resources to stay focused on even more strategic work such as legacy infrastructure upgrades.
Chat with us today and find out more about how Panasonic Mobility Solutions can help reduce operating costs and improve efficiencies across your business.
---
Contact us
Contact us for more information on Panasonic Business products:.