Panasonic's VariCam range has been used to film Ricky Gervais' latest Netflix Original comedy series, After Life, to create an aesthetically pleasing series which supports the comedic narrative.
Streaming now, the six part series from Derek Productions is created, written, and directed by Ricky Gervais, with Charlie Hanson as producer and Ricky Gervais and Duncan Hayes as executive producers.
Over the six episodes, the narrative follows the story of Tony (Ricky Gervais) as he mourns the loss of his deceased wife, and considers living long enough to punish the world by saying and doing whatever he likes. However, as the series develops, it also explores Tony's personal journey of grief, as his friends and family attempt to save the nice man they used to know.
After Life
Streaming Now on Netflix
Focused largely on the comedic prowess of both actors and script, Gervais and his producers were therefore keen to find the correct technology for a dark comedy with a lighthearted feel.
Working on the set to create this final look was Martin Hawkins, Lighting Director and Director of Photography, and Vince Narduzzo, Colourist, who have worked alongside each other for over 20 years on shows as varied as Extras, Derek, and Holby City.
"Comedy has to be the most important thing in the frame, with everything else coming after that. This series has a 'look' that we feel doesn't distract from the comedy, and a 'look' which we wanted to be disheveled, to reflect Tony's character."
– Martin Hawkins
Having undertaken discussions with rental company 24-7 Drama, the decision was made to film the series with two Panasonic VariCam 35, and a VariCam LT, alongside a lens package that included Zeiss Ultra primes and ARRI Alura zoom lenses, with the addition of a 12' Jib Arm and a MoVi.
The series made use of the camera's dynamic range, filming in 4K HDR. This was utilised to enhance elements such as Tony's disheveled character and his surrounding scenery, visually supporting the emotional journey depicted within the script.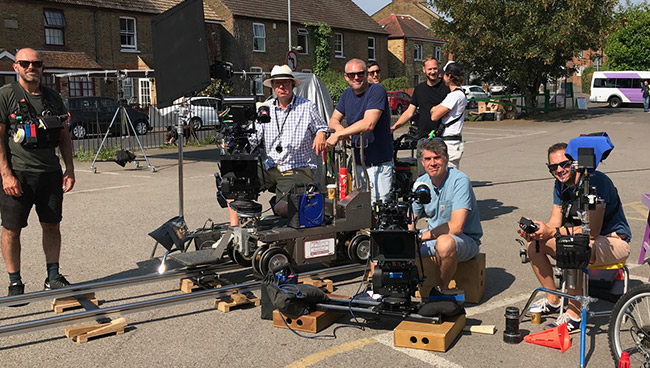 "We can already see that 4K HDR is the future for the industry. In fact, there is a wider jump from HDR to 4K HDR than SD to HD. We were keen to create the perfect balance with the feature, and in the end found we had a lovely look and feel to the images, with all of the colours nicely separated. It's pretty amazing when you see it."
– Vince Narduzzo
Another benefit when utilising the VariCam range was its versatility and flexibility which made it quick and easy to use on set.
"The VariCam series is a great one to use from the point of view of speed. Even more so than usual, comedy requires a fast pace for the actors to maintain their energy on set. With the VariCam 35, everything is right there in front of you, and in a simple push of a button you can quickly change menu settings and no one need know anything has happened."
– Martin Hawkins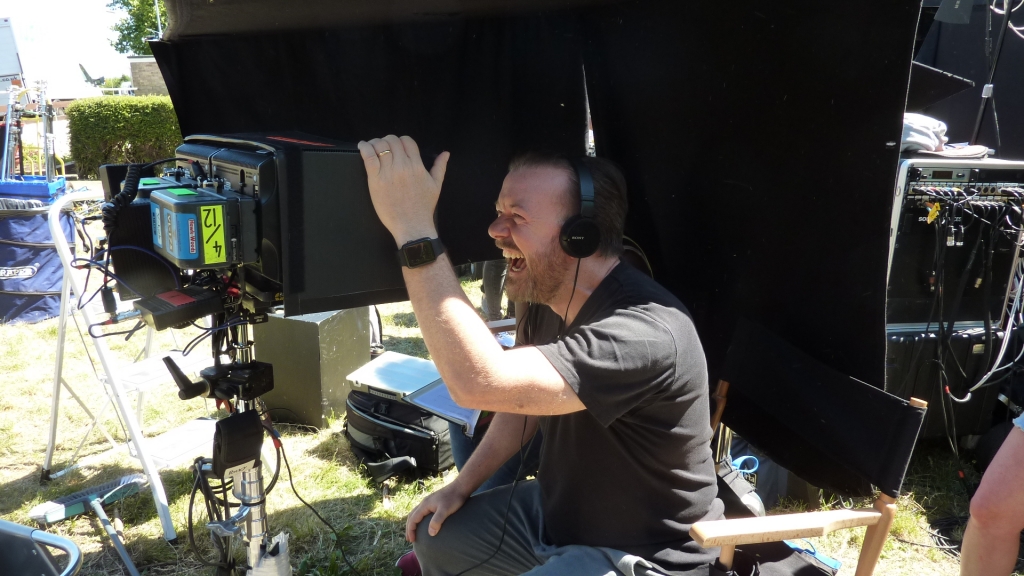 To edit the series, Vince Narduzzo utilised a new grading suite which was built to meet Dolby Vision certificate. This was equipped with an EIZO CG 3145 reference monitor, and a Nucoda Film Master with ACES grading system. Across the series, the AVC Ultra 422 codec was utilised.
This was essential to create a final finish for the series, complementing the filming with a natural grain to focus the audience's attention on meaningful scenes, such as one where Tony attends his wife's graveyard.
"We wanted a natural grain to enhance the narrative, and we were really happy with the end result of the series. This was only made possible by the equipment we utilised, and the teamwork both whilst filming and in post-production. After a lot of hard work, we are now looking forward to seeing how the series will be received."
– Vince Narduzzo
Download Case Study (PDF 4.07MB)
---
Contact us
Contact us for more information on Panasonic Business products:.