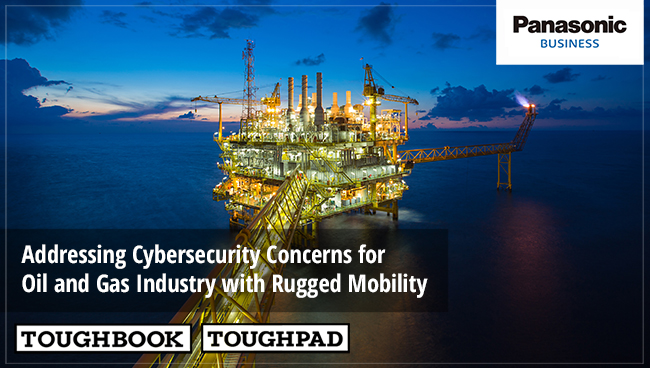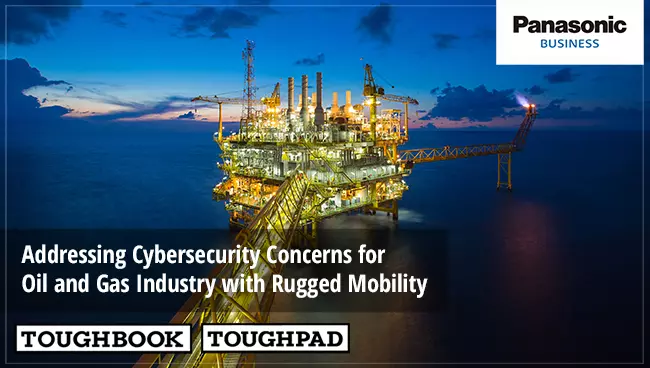 Secure mobile communications are critical to oil and gas operations. A Ponemon Institute study reported, "68% of respondents said their operations have had at least one security compromise in the past year, resulting in the loss of confidential information or OT disruption," and "61% say their organisation's industrial control systems protection and security is inadequate." The security of mobile devices, the data they contain, and the communication they enable have become increasingly important. Computing devices that are in the hands of offshore mobile workers need to be built not only to survive harsh environments, but do so securely.
Safeguarding total security at the edge of the network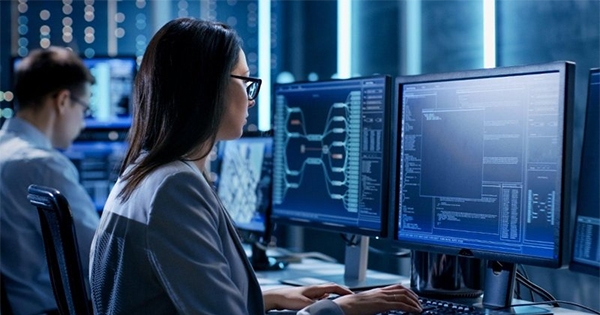 While oil and gas companies deploy highly secure applications and communications protocols to protect their industrial control networks and reduce downtime, they need to consider the devices on the edge of their networks. The devices that connect to these systems are often vulnerable to intrusion even if specialised software has been installed in them. Full protection requires that secure features are built into the hardware itself so that sophisticated cyber-attacks that circumvent software protections are thwarted at the hardware level. Rugged mobile devices go beyond what consumer-grade tablets and laptops can do with software solutions that don't provide this level of protection.
Cyber breaches can expand across network infrastructure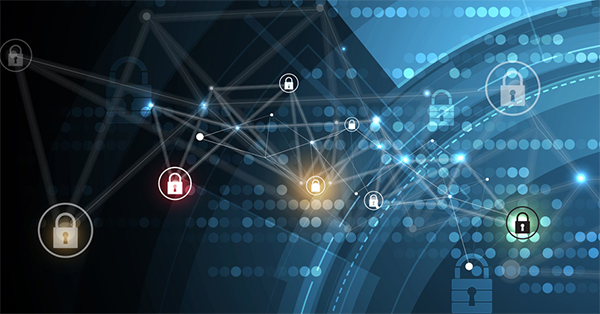 The varied uses of wireless communication go beyond voice and text communication, and because these other connections may travel over the same network infrastructure, cyber breaches can expand across the network to allow attackers access to systems beyond workers' mobile devices. IT departments should consider the various ways cyber attacks penetrate their enterprises and look for mobile devices that embed security measures in hardware to thwart any attacks that may get through software and operating systems level protections.
Replace standard IT products with purpose built solutions
Oil and gas companies should opt for purpose-built enterprise grade mobile devices that fit the following criteria:
Layered security approach
Opt for enterprise-grade mobile devices that have security built in on the hardware and software levels. All Panasonic Toughbooks include unique features dedicated to enterprise level security, including Intel TPM™ or ARM TrustZone™
Low failure rates to ensure uptime
Resilient mobile computers that continue to perform even after long work shifts under hostile conditions let workers monitor conditions and avert failures that can cause disruption and loss of production.
Rugged durability to meet harsh offshore environments
Select rugged devices that can easily survive water, dirt, oil, and drops to keep operations running smoothly, such as the FZ-X1 ATEX certified rugged handheld tablet which brings together the best of handheld, tablet and barcode reader functionality into a single device
Flexible form factor
Different jobs require different ways of interacting with computers so that workers have the most appropriate form factors for their tasks. Options like the Panasonic Toughbook 20, a 2-in-1 computer that easily converts from a tablet to a laptop by connecting its companion keyboard, ensures that workers can type on physicals keyboard when necessary.
Toughbook CF-20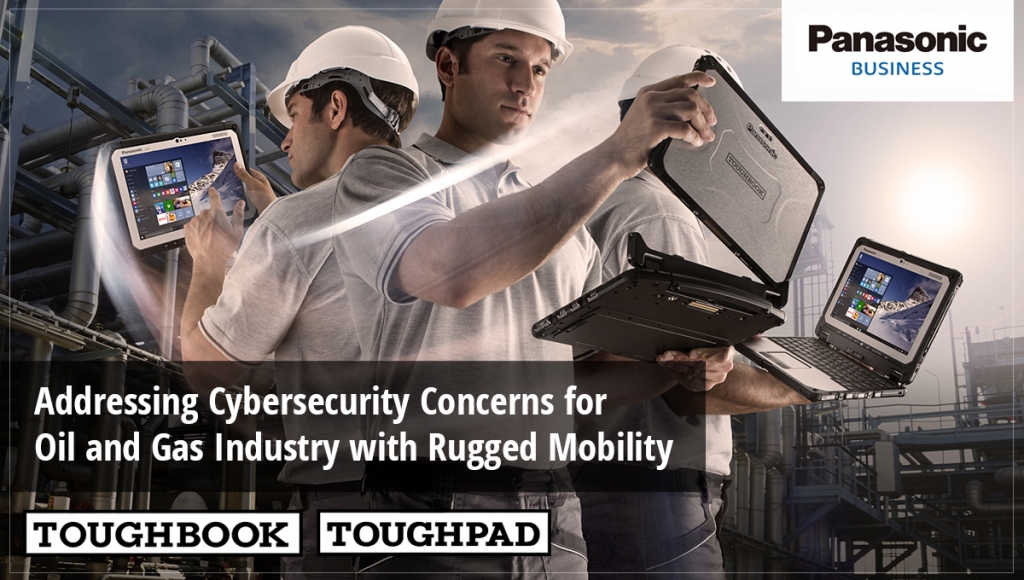 Toughbook CF-20 delivers unrivaled versatility for mobile business computing as the world's thinnest and lightweight fully rugged 2-in-1 device. With its glove enabled touchscreen, up to 14 hour hot swappable battery life and purpose-built Vehicle Mount and Desktop Port Replicator, the Panasonic Toughbook CF-20 is an unrivaled mobile business machine.
READ MORE:
The world's first fully rugged detachable laptop: Panasonic Toughbook CF-20
Panasonic Tough IT devices are purpose-built for mobility
Toughbook CF-20
Toughbook CF-54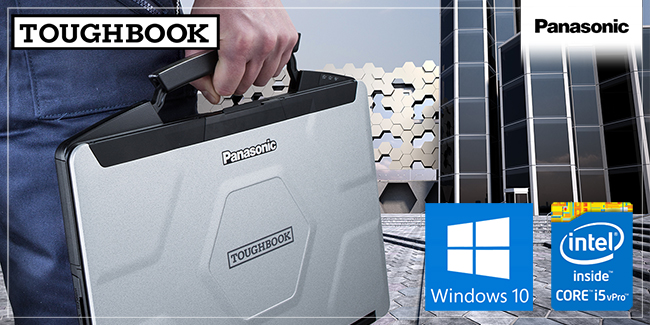 One of the thinnest and lightest semi-rugged notebooks in its class, Toughbook CF-54 does not compromise on durability. With a unique 'honeycomb' design for improved strength, MIL-STD 810G and spill resistant keyboard and touchpad area, this device offers flexibility with a huge array of configuration options fit for every user.
READ MORE: Meet the powerful, portable, semi-rugged CF-54 Windows Toughbook
Toughbook CF-54
Toughpad FZ-X1 ATEX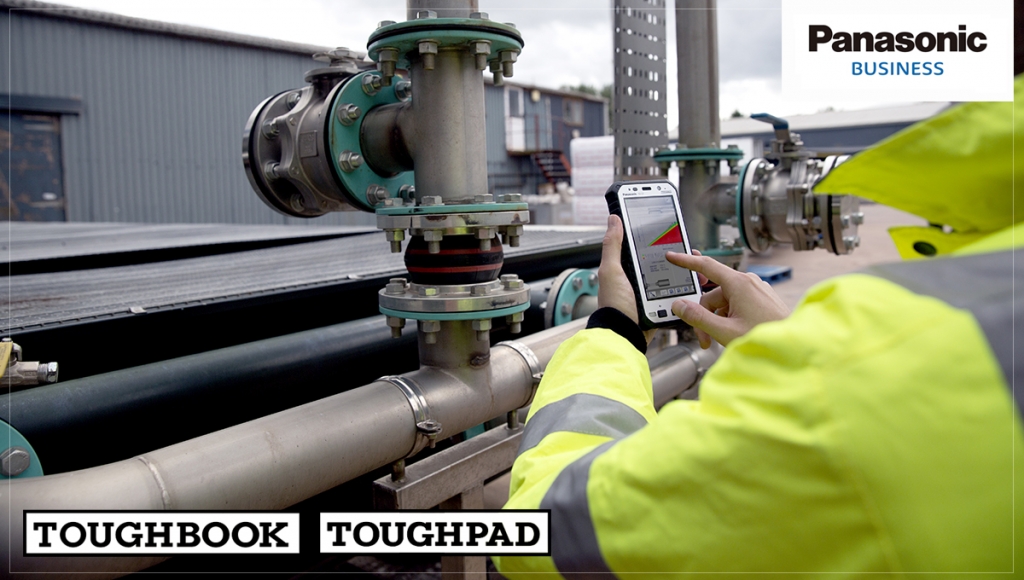 With ATEX Zone 2 intrinsically safe certification, Toughpad FZ-X1 is a 5" fully rugged IP54 water and dust proof device, ideal for field workers in various sectors including utilities, mining and manufacturing. With operating temperatures of -20°C, glove and rain-enabled daylight-readable display, field workers can operate anywhere and anytime.
READ MORE: Meet Toughpad's new fully-rugged handheld tablets
Toughpad FZ-X1
---
Contact us
Contact us for more information on Panasonic Business products:.