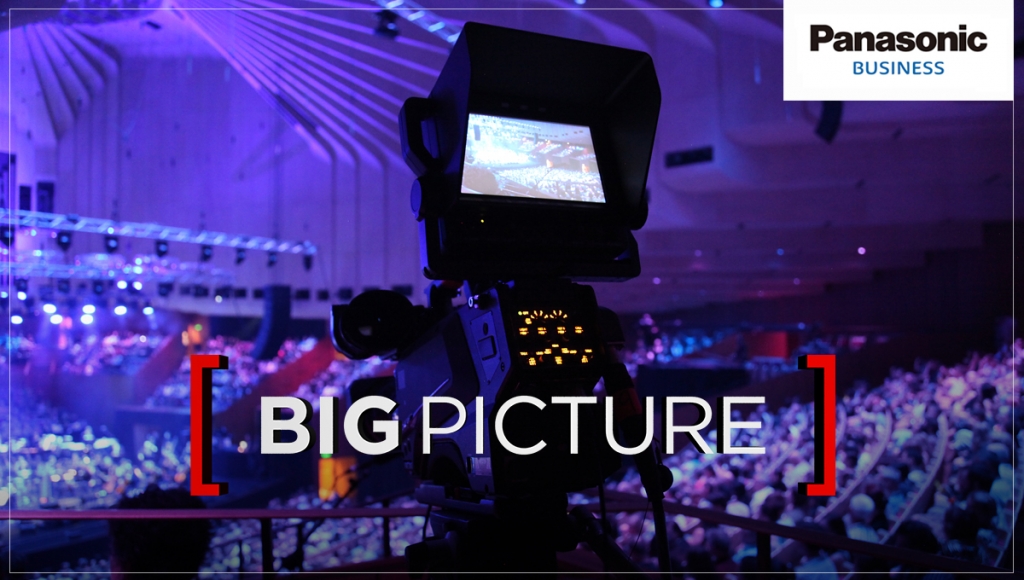 Leading Australia and New Zealand video production company Big Picture – whose concert and event tours have included the likes of Coldplay, Bruce Springsteen, Justin Bieber, Rihanna, the Dalai Lama and many more – have chosen Panasonic cameras to fit out and upgrade their new 1080p flyaway kits and OB (Outside Broadcast) truck. Their brand new Panasonic camera suite includes ten AK-HC5000 4X high speed 1080p camera systems as well as two AJ-PX5000G high-end ENG camera recorders – all chosen to meet the demands of Big Picture's booming production business.
Deployed by Big Picture in late 2016, the Panasonic kit has been run up on a wide variety of jobs and environments during the busy events season – including the 5-week tour of the theatrical magic show Dynamo 'Seeing is Believing'; 2CELLOS with the Sydney Symphony Orchestra which was recorded to DVD; the WWE NXT Downunder wrestling event for a US subscription channel; Australia Day celebrations; and the Sydney Gay and Lesbian Mardi Gras Festival.
"Being able to offer a 1080p solution is important for us at this point as a business. Although 1080p is currently a small part of our work, we see it as a key growth area. It is starting to become a mandatory requirement for some jobs that involve capture for DVD Mastering – and even high end web casting is now pushing for 1080p over the 720p format."
– Nick Bojdak, Technical Director of Big Picture
Big Picture brought in a range of cameras to test before selecting the Panasonic solution, with the Panasonic cameras performing very well in terms of flexibility, quality and ergonomics; as well as being head and shoulders above the rest when it came to support.
The image quality of the cameras impressed during Big Picture's own in-house chroma testing, and Nick said that the cameras passed their first real-life test with flying colours, when all ten AK-HC5000s were used together at the 2CELLOS shoot.
"The 2CELLOS DVD record went really well. Everyone was super impressed with how the cameras look – the sharpness and colour depth they have and their general performance in a primarily theatrical lighting environment. From an engineering point of view the cameras were easy to balance and grade.
"The gigabit Ethernet trunk coupled with the HD-SDI trunking from camera head to CCU is great because we can power, control and send the signal from an AW-HE120 PTZ camera to an AK-HC5000 head and run the AW-HE120 signal back down the same SMPTE fibre. This saves doubling up on cable for wide shot cameras and confidence cameras."
– Nick Bojdak, Technical Director of Big Picture
Big Picture's Panasonic Camera Suite Fit-out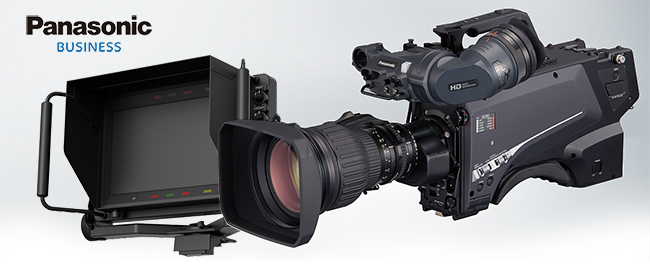 10x AK-HC5000GSJ 4X high speed 1080p camera systems
10x AK-UCU5000ESJ CCU
10x AK-HRP1000GJ Remote Operation Panels (ROP)
2 AK-HVF100GJ 10-inch LCD colour viewfinders
8 AV-CVF15G ENG colour viewfinders
4 AK-HVF70G 7-inch LCD colour viewfinders
1x AK-MSU1000GJ Master Setup Unit (MSU)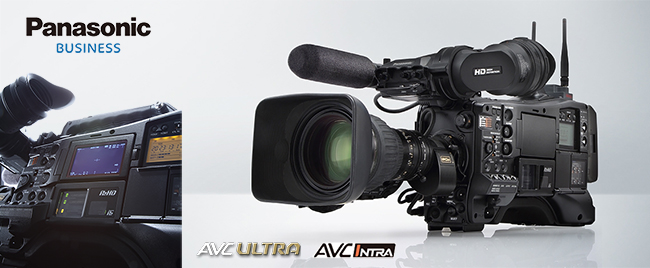 2x AJ-PX5000G P2HD ENG Camcorder
2x AG-CVF15G ENG Colour Viewfinder
2x AK-HRP200G Remote Operation Panels (ROP) Compact Version
"Big concerts and big live events have been the mainstay of production companies for many years. However, we are now seeing growth in the number of small and mid-sized live events that want a professional level of video production – so there is a great deal of interest in our broadcast technology to support this. In particular, the combination of our high end studio cameras and robotic PTZ cameras make it easy to scale your production kit up or down to suit the project."
– Matthew Alexander, Product Marketing Manager, Broadcast and Professional Video, Panasonic
About Big Picture Australia & NZ
Big Picture is an Australian owned and managed full service technical production and equipment rental supplier specialising in supporting the live entertainment, broadcast television and corporate markets with state of the art equipment and a wealth of technical experience for events of any size.
http://www.bigpicture.com
---
Contact us
Contact us for more information on Panasonic Business products:.