5 July 2011 – A Canberra real estate agency helping homeowners to sell by promoting energy efficiency has been named the 2011 Telstra ACT Business of the Year.
Luton Properties, which has 80 staff across seven offices in Canberra, also won the Panasonic Australia Medium Business Award announced in Canberra tonight.
Established in 1999 and headed by Richard Luton, the business focuses on environmental sustainability in its own office and encourages vendors to "green" their homes before sale by giving advice on home energy audits.
Luton Properties, Canberra's largest privately-owned real estate agency, has achieved 185 record suburb sales prices among its 6500 home sales during the past 11 years, with 270 sales in excess of one million dollars.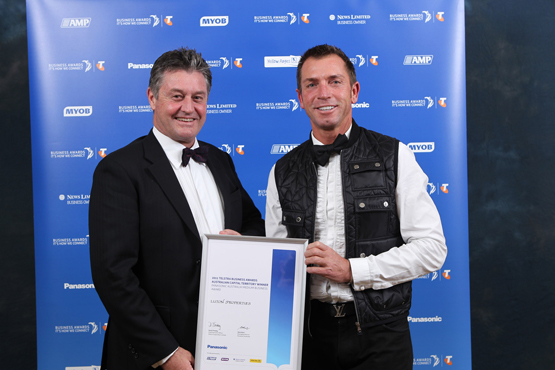 Other winners of the Telstra ACT Business Awards included industry skills training organisation Learning Options, coaching and business planning advisers Interaction Consulting Group, boutique recruitment company PCA People and media and entertainment company Lucy Media, which operates a website portfolio including whosdatedwho.com.
Telstra Business Group Managing Director and Awards Ambassador Deena Shiff said all winners were entrepreneurs and innovators running outstanding businesses, whose success was an inspiration to others in the ACT's small and medium sector.
Ms Shiff said Telstra was proud that the Awards program, now in its 19th year, continued to celebrate risk-takers and achievers who were creating local job opportunities and were the backbone of local communities.
Luton Properties' green policy was recognised this year when it won the Real Estate Institute of Australia's Excellence Award for Innovation.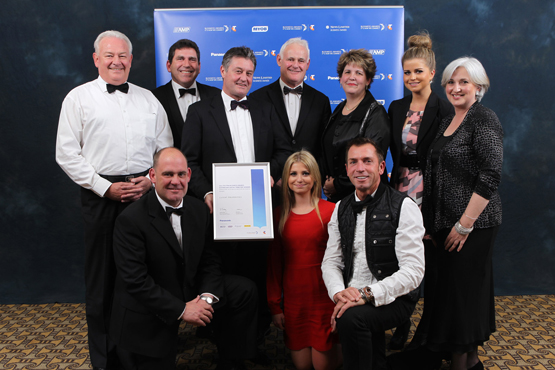 Richard Luton said his business had a deliberate market penetration strategy of opening local offices to counter the domination of national agencies and used state of the art technology to precisely match sellers with buyers.
Telstra Business Awards judges said the agency was doing well in a tough market against a lot of competition.
Mr Steve Rust, Managing Director of Panasonic Australia, said: "Panasonic applauds the innovative spirit, customer focus and openness to new business opportunities that Luton Properties has demonstrated.
"It has always been Panasonic's belief and action that the path to transforming great ideas into business success is inspiration, coupled with hard work and determination and Luton Properties has certainly demonstrated this."
The winner of the ACT Business Award will be judged against category winners from other states and the NT in the lead up to the national Telstra Business Awards to be announced in Melbourne on 26 August.
Related Links:
Panasonic Australia Medium Business of the Year Award video
ACT Business of the Year video
---
Contact us
Contact us for more information on Panasonic Business products:.